What Are The Weight Loss Stages with Phentermine?
One of the biggest concerns for anyone taking phentermine is whether their experiences are 'normal'; that is to say, that the side effects, weight fluctuations, and all the other reactions in between that they are going through or about to go through are similar to those experienced by other people who have taken phentermine.  A great way to interact with others taking phentermine is to join in on the conversation in the Facebook support group, but as a general guide we've put together this breakdown of the weight loss stages with phentermine that are commonly experienced during a three-month cycle, including how to get yourself ready for them and how to make the most of your prescription!
Pre-Phentermine
Like getting ready for a trip or a new job, you want to be prepared for a successful start to your weight loss journey. You should look into phentermine beforehand, so that you know what to expect, and come to our support group to introduce yourself as a new member so that you can get great advice from other if you're unsure about something. When it comes to weight loss, being prepared also means setting goals and working out how to achieve them, which will involve changing bad habits for good ones and cooking healthier meals while also getting more active and finding an exercise that you love. To help you cope with the transitional phase into healthier living and make sure that you're getting all the nutrients you need, this is an ideal time to introduce a multivitamin to your daily routine, such as the newly launched Phen Vites. Phen Vites give you your recommended daily allowance of all of the vitamins and minerals missing in the typical American diet, including vitamins A, C, E, B6, magnesium, and folate, as well as the weight loss boosting ingredients B12, 5-HTP, and chromium, so you'll have the best start possible for your weight loss journey with phentermine.
Stage 1: Side Effects
Unfortunately for many people taking phentermine, the first few days and possibly weeks can be a struggle due to the side effects of phentermine, which can include insomnia, nausea, dizziness, headaches, constipation, anxiety and mood swings. It's a time when you should be losing weight but if you're not feeling great then it can be particularly hard on you and your body, but this advice for how to overcome the side effects should help you with the toughest days at the start.
However, the most common side effect by far is dry mouth, which was reported by 74% of over 1,200 users in a poll. As a solution to this symptom, we recommend Phen Drink , a soluble powder which is added to drinking water to increase saliva flow and stop the dry mouth side effect. What's more, Phen Drink also contains ingredients which actually help to boost your weight loss potential by increasing metabolism and suppressing appetite, meaning that with the help of Phen Drink, your eight glasses of water a day will be working even harder to help you succeed on your weight loss journey.
Stage 2: Initial Losses
During the first few weeks, as well as the negative effects of phentermine, you'll also feel the effects of appetite suppression and additional energy at their most powerful stage. It's possible that you could see some big losses in the first few weeks, partly due to losing water weight and partly because your motivation and energy levels will be at their highest. However, it is important that you follow a routine based on exercise and healthy eating for life, and avoid fad diets or starving yourself, as, in addition to reaching your weight loss goal, you should be aiming to develop a healthy relationship with food while you're losing weight with phentermine. If you're not feeling the effects as strongly as you'd hoped, then these tips on how to maximize the efficacy of phentermine should help to give you the kick start you need.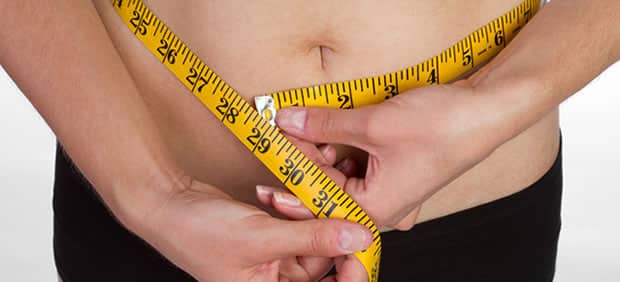 Stage 3: Consolidation
Whether or not you experienced some big losses at the start, these drops are not sustainable in the long term. Your body can only physically shed around 1-2 lbs of fat per week, so it's likely that your losses will begin to reach a steadier rate in this second stage, but this is a positive step as steady weight loss ensures that you're losing fat and building muscle as a means to achieving and maintaining your weight loss goals for life.
This stage also reflects a consolidation of your new, healthier routine, when it becomes easier to plan ahead with shopping and cooking healthy meals, and where you will have found an exercise or sport that you enjoy and can fit into your new routine. You should also be experiencing fewer side effects as your body becomes more used to phentermine and its effects. However, you should always be pushing yourself to work that bit harder or at least to do something different from week to week, whether it's changing your running route or experimenting with new vegetables, make sure you don't get bored or complacent as this is when cravings can catch us off guard and slip-ups can happen.
Stage 4: Decreased Effects
At this stage you also may experience a weight loss plateau and struggle to lose anything, but you should also remember that if you're building muscle by doing weight-bearing exercises then the scale may be hiding the truth, which is that you could be toning up and losing fat without this necessarily showing on the scale. That's why it's important to focus on other changes and improvements you've made, such as fitting into smaller sizes or managing to beat your own running time. You may also feel like the effects of phentermine have decreased, but following these energy-boosting tips and this advice on how to suppress your appetite should help get you through this last phase of your phentermine prescription.
If you feel like you need an extra boost, then adding the weight loss supplement Phen Caps can help to get you back on track with your weight loss journey. Phen Caps are the leading phentermine alternative, and can be taken alongside phentermine to give extra appetite suppression and energy-boosting effects to your prescription. The serotonin pre-cursor 5-HTP has also been found to boost the effects of phentermine, so adding a multivitamin with 5-HTP, such as Phen Vites, can help to restore the strength of your phentermine. Phen Vites also contain other essential nutrients and vitamins which are crucial to both weight loss and to the efficient functioning of the body, as they help to boost metabolism and level out blood sugar levels.
Post-Phentermine
Phentermine is typically only prescribed for up to 12 weeks at a time, as it is intended as a short-term aid to help obesity, and if used correctly, should ensure long term weight loss through the incorporation of healthy lifestyle habits. Following the first three months, your phentermine doctor may require you to take a break from phentermine for at least a month, but this can be more in some cases. It is important for patients to take a break from phentermine in order to avoid addiction or withdrawal symptoms as much as possible, as well as to ensure that the body is not put under undue pressure while taking phentermine for extended periods. However, you don't have to go it alone on your break; the phentermine alternative, Phen Caps, offers you the opportunity to continue benefiting from a suppressed appetite and an energy boost to ensure that your weight loss journey can successfully continue far beyond your phentermine prescription and lead you to the goals you want to achieve!
What stage are you at with phentermine? Whether you're just starting out or a phentermine pro, we want to hear your feedback on your experiences with phentermine so please feel free to comment below.