Daily phentermine dosage ranges from 4mg to 37.5mg in most parts of the world, but a few countries allow patients to take up to 40mg per day. The medication is sold as tablets, capsules and extended-release capsules.
While most patients take one of the six standard phentermine doses, precise phentermine dosage instructions vary based on individual needs and preferences. Your doctor will give you exact dosing instructions at your initial appointment.
Dose vs. Dosage
The terms "phentermine dose" and "phentermine dosage" are often used interchangeably, but they're not the same. Dose refers specifically to the amount of medication taken at one time, while dosage describes the prescribed regimen (i.e. total number doses & frequency) over a unit of time, such as one day ( 1 ).
What Determines Phentermine Dosage?

Phentermine dosage is based on weight loss goals, age, lifestyle and existing medical conditions, among other factors.
Doctors are directed to prescribe the lowest effective dose of a medication. However, it is quite typical for patients to start-off with the highest dose of phentermine: 37.5 mg per day. This may be related to the fact that phentermine is only intended as a short-term treatment for obesity, and many doctors & patients feel that taking the maximum dose of phentermine per day will help maximize results.
A doctor or patient's preference for tablets versus capsules may also play into determining phentermine dosage. Tablets are only available in 8mg and 37.5mg doses, while 15mg, 30mg and 37.5mg doses come as capsules ( 2 ).
Dosage of Phentermine

Daily phentermine dosage varies widely from patient-to-patient, but the phentermine dosage chart below details some of the most common prescriptions for this medication* ( 2 , 3 ):
| Dose | Tablet | Capsule | Dosage |
| --- | --- | --- | --- |
| 8 mg | | | 1-3 times per day, 30 minutes before meals |
| 15 mg | | | 1-2 times per day, 2 hours after eating |
| 18.75 mg | ** | | 1-2 times per day, on an empty stomach |
| 30 mg | | | Once per day, before breakfast or 1-2 hours after breakfast |
| 37.5 mg | | | Once per day, before breakfast or 1-2 hours after breakfast |
* Based on availability in the USA. ** An 18.75 mg dose can also be achieved in tablet form by splitting a phentermine 37.5 mg tablet in half.
Still, phentermine dosage depends heavily on a patient's needs, health and preferences, as well as physicians' habits. So, only a doctor can determine what dose is best for you.
Phentermine 8 mg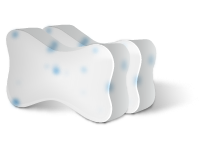 Eight milligrams (8 mg) is the lowest-available dose of phentermine. It is not sold as a generic medication, but instead marketed under the brand name Lomaira.
Lomaira is ideal for patients who battle afternoon and evening cravings, or who struggle with snacking, since the three doses give patients regular boosts of phentermine throughout the day ( 4 ). It's also a promising option for patients who experience strong side effects while taking higher doses of phentermine.
Breaking 8mg tablets also allows highly-sensitive patients to take just 4 mg of phentermine at a time ( 3 ).
However, not everyone prefers Lomaira. These butterfly-shaped tablets are typically taken three times per day, which is not always convenient, especially for people with busy schedules or irregular mealtimes. More, the low dose of phentermine is not affordable for every patient and some people find the lack of a generic option cost-prohibitive.
Phentermine 15 mg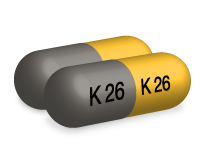 Phentermine 15mg is the lowest-available dose of generic phentermine. It is ideal for patients that are:
New to phentermine
Sensitive to stimulants
Interested in taking phentermine 2x per day
Weaning off phentermine
Lower dose pills contain less phentermine HCL per capsule, so they do not produce as strong of a biological response. This means they that they don't suppress appetite or boost energy as much as higher-dose options. However, it also means that they usually cause fewer side effects, which ideal for patients that need help losing weight but do not need (or tolerate) a higher dose.
Some doctors choose to start patients on phentermine 15mg and then only increase daily dosage if necessary. Some also prescribe 15mg to patients at the end of their weight loss journey to help minimize the risk of unpleasant withdrawal symptoms.
More, phentermine 15mg can either be taken once or twice a day ( 5 ).
For people that struggle with afternoon and nighttime snacking, a single morning dose doesn't always suffice because the medication wears off before their most problematic time of day. So, phentermine 15mg – which can be taken first thing in the morning and then again midday – is an appealing option.
Phentermine 18.75 mg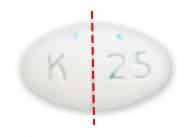 Phentermine 18.75 mg is a mid-dose of phentermine. It is not available as an individual unit in the US, but many American patients take this dose by splitting phentermine 37.5 mg tablets in half.
This is an affordable, lower-dose option, so phentermine 18.75 mg is popular for new patients, those coming to the end of their treatment (tapering) and individuals who struggle with strong side effects when taking a full dose.
Other patients split their 37.5 mg tablet in half and take the first half early in the morning and the second half around lunchtime. Taking phentermine 18.75 mg two times per day spreads the medication's effects out throughout the day and give patients the appetite suppression and energy boost they need to control afternoon and evening snacking.
Phentermine 30 mg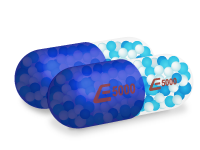 Phentermine 30 mg is the second-highest dose of phentermine. It is sold as a generic capsule and should be taken once a day, about two hours after breakfast ( 2 ).
Phentermine 30 mg capsules are unique because they are formulated as extended-release capsules. These pills are designed to prolong the medication's appetite-suppressing & energy-boosting effects for up to 12-14 hours a day.
Some patients also to achieve a daily phentermine dosage of 30 mg by taking two 15 mg capsules: one in the morning and one in the early afternoon. These split doses are particularly beneficial for people that struggle with afternoon and evening cravings ( 5 ).
Phentermine 37.5 mg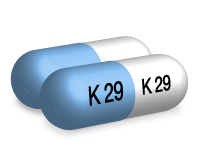 Phentermine 37.5 mg is the most commonly-prescribed dose due to its widespread availability, high effectiveness, relative affordability and overall convenience. It is also the highest dose of phentermine available in most countries, including the US, Mexico, Argentina and Chile.
Read more here: Phentermine 37.5 mg
Highest Dose of Phentermine
The maximum dose of phentermine per day is 37.5 milligrams in the United States and South America. However, doctors in Australia, New Zealand and South Africa can prescribe Duromine: a phentermine-resin based capsule that comes in doses as high as 40 mg ( 6 ).
If you think that phentermine is not working properly, speak with your doctor. DO NOT increase the dose on your own, and never exceed the phentermine maximum dosage of 37.5 mg per day. Taking too much phentermine may worsen adverse side effects and can precipitate a potentially-fatal overdose.
Read more here: Phentermine Overdose
Low Dose Phentermine
Eight milligrams (8 mg) is the lowest dose of phentermine sold in pharmacies, and it is only sold as the brand name tablet Lomaira. Phentermine 15 mg is the lowest dose of phentermine available as a generic. For patients willing to split tablets at home, Lomaira is scored and can be easily split into two even-smaller 4 mg tablets.
Benefits of low dose phentermine include:
Fewer unwanted side effects
Feeling less "wired" or shaky
Greater ability to spread small doses out throughout the day
Improved control of evening snacking/eating habits
Phentermine Dosage FAQs

Does a higher phentermine dosage mean faster weight loss?
Many people think that a higher phentermine dosage will help them to achieve better results and lose weight faster, but unfortunately it is not always that simple.
Due to biological and behavioral differences between patients, a higher dose of phentermine does not always translate into better results. While some individuals benefit from a higher dose, others will only experience an increase in unpleasant side effects.
On the flip side, most people enjoy fewer side effects while taking a lower dose of phentermine, but a less potent pill may not provide enough appetite suppression and added energy to successfully achieve lifestyle change in some people.
Can you take phentermine twice a day?
Yes, some patients take low dose phentermine twice a day in accordance with their prescribing physician's instructions.
People that struggle with snacking sometimes take phentermine 15 mg twice a day. This is permissible because 15 mg + 15 mg = 30 mg, which is less than the phentermine maximum dosage of 37.5 mg per day.
Instead of prescribing lower dose pills, some doctors ask patients to break phentermine tablets in half instead. This is especially common with phentermine 37.5 mg (Adipex-P and generic) tablets, which come pre-scored to facilitate accurate splitting into two, smaller 18.75 mg pills.
Can you take 37.5 mg of phentermine twice a day?
No, never take phentermine 37.5 twice a day.
The phentermine maximum dosage is 37.5 milligrams per day, so taking either of these pills twice a day far-exceeds the recommended upper limit for this medication. A daily phentermine dosage of 75 mg is NOT safe. More, extra medication does not improve results and can prove dangerous. At best, taking too much phentermine aggravates unwanted side effects; at worst, taking too much of this stimulant can lead to a potentially-fatal overdose.
What should I do if I miss a dose of phentermine?
If you miss a dose of phentermine, take it as soon as you remember. However, if it is almost time for the next dose (or within 6 hours of your regular bedtime), skip the missed dose and take the next dose at your regular time. NEVER take a double dose of phentermine ( 2 ).