Mission Statement
The mission of Phentermine.com is to empower readers with information about phentermine-based (and other) weight loss medications so that they, as patients, are better able to navigate their weight loss journeys and improve their overall health.
About Us
Phentermine.com was founded in 1999 and has served as an online resource for phentermine and weight loss ever since. For over the past nineteen years, Phentermine.com has fostered an active online community, published up-to-date health information, and helped millions of phentermine users better understand the medication and their weight loss journey.
Phentermine.com has several sections including:
Informational pages: up-to-date information about phentermine in general, as well as specific brands of phentermine (including Adipex-P, Qsymia and more)
Success stories: inspiring success stories from real phentermine patients
Phentermine reviews: honest reviews of the medication, sorted by brand
Blog: articles about weight loss, nutrition, exercise and phentermine – updated weekly
Social media: Phentermine.com maintains an active social media presence, including Facebook support groups with over 10,000 members
Phentermine.com is an independent site and is not related to any pharmaceutical company.
Since its inception, Phentermine.com has been the most visited and most trusted weight loss medication site.
No Sales
Phentermine.com is NOT an online pharmacy. We do NOT sell phentermine or any other products on this website.If you're interested in phentermine weight loss pills, please refer to our page about How to Buy Phentermine or this FDA article about How to Buy Prescription Medications Online.
Our Team
Dr. Karen Vieira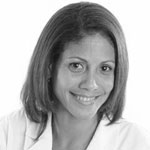 Dr. Karen Vieira has a Ph.D. in Biomedical Sciences from the University of Florida College of Medicine, a Master of Science in Management, and a Bachelor of Science in Molecular Biology. She has worked in hospitals and clinics conducting clinical research with patients, as well as in biotechnology laboratories, researching the biochemistry and molecular biology of the body, animals, and micro-organisms. She also worked with the largest food company in America researching food and supplement ingredients for a variety of health conditions.
Phentermine.com also works with a network of doctors in various specialties to ensure that published content is current and accurate. These experts review select informational pages to verify that the information provided is exactly what you need to be successful with phentermine.
Learn more about Dr. Karen Vieira
Dr. Hannah England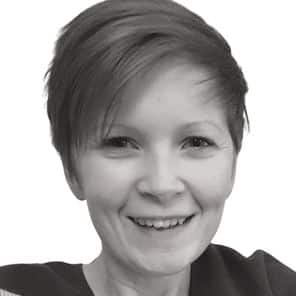 Dr. Hannah England holds a medical degree from the University of Sheffield in the United Kingdom. After her extensive studies, she worked for several years as a doctor in hospitals and community medical settings.
Her passion is discovering existing research on dietary and lifestyle changes that prevent, cure, or improve various health conditions. She additionally has formulated dozens of dietary supplements. Not only does she have knowledge on healthy eating and living, but she personally lives it, inspiring others to do the same.
Learn more about Dr. Hannah England
Sally Cohen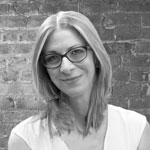 Sally Cohen is a certified nutritionist and holds a degree in this field from Alcorn State University.
She is passionate about promoting health at any size and works full-time as an editor and contributor with the goal of making reliable, evidence-based health information more accessible to more people. Sally joined the Phentermine.com team in 2013 and has been educating about phentermine, nutrition, and weight loss ever since.
Learn more about Sally Cohen
Our Policies
The information below details Phentermine.com's specific site policies, including our editorial, advertising, privacy, and cookies policies.
Editorial Policy
Phentermine.com strives to provide consistently up-to-date information about phentermine, prescription weight loss medications, and healthy living. The editorial staff sources its original topics from industry news, user inquiries, and popular weight loss trends. We aim to publish the most accurate and up-to-date information available, while always maintaining a professional editorial standard throughout the site. As such, all articles are reviewed by both our weight loss experts and editorial panel prior to publication.
Phentermine.com does not accept guest posts and only participates in collaborations with sites that adhere to similarly strict editorial standards. If you are interested in collaborating with us, please contact us with your website name/URL, contact information, and content pitch.
Please read our entire editorial policy.
Advertising Policy
Phentermine.com contains advertisements from outside sites. We are not responsible for these sites' content, claims, or products. As such, all banners and pop-ups from outside sites are clearly marked with the word "Advertisement".
Privacy Policy
Phentermine.com is committed to the privacy of its users. To view the entire Phentermine.com privacy policy, please click here.
Cookie Policy
Phentermine.com uses cookies to enhance user experience. To review the Phentermine.com cookies policy in its entirety, please click here.
Terms & Conditions of Use
Please review the full terms & conditions of Phentermine.com before navigating this site.
In using Phentermine.com, you agree to comply with and be bound by the complete terms of use. If you do not agree to these terms, you must not use this website.
To read the full terms and conditions of Phentermine.com, please click here.
Corporate Information
Phentermine.com is owned and operated by DigiHealth Network, Inc. The site is hosted with Amazon Web Services in the USA.
This website and the information contained within are intended for a U.S. audience only.
Phentermine.com is not affiliated with any pharmaceutical company or phentermine manufacturer.
Contact Us
Want to get in touch with the team behind Phentermine.com? Please send us a message using the Contact Us form.
If you are contacting us about a specific phentermine question, you may find the answer in Phentermine.com's extensive FAQ section.