Adipex is the most popular brand of phentermine weight loss pills in the United States ( 1 ). It is a prescription-only stimulant that supports weight loss by suppressing appetite, boosting energy and accelerating fat burn ( 2 ).

When used in combination with healthy diet and physician-approved exercise, Adipex-P can help patients transform their lifestyle and reach your weight loss goals faster ( 3 ).

Ingredients
The active ingredient in Adipex weight loss pills is 37.5mg of phentermine hydrochloride, which is equivalent to 30mg phentermine base. This is class IV controlled substance in the US and abroad ( 4 ).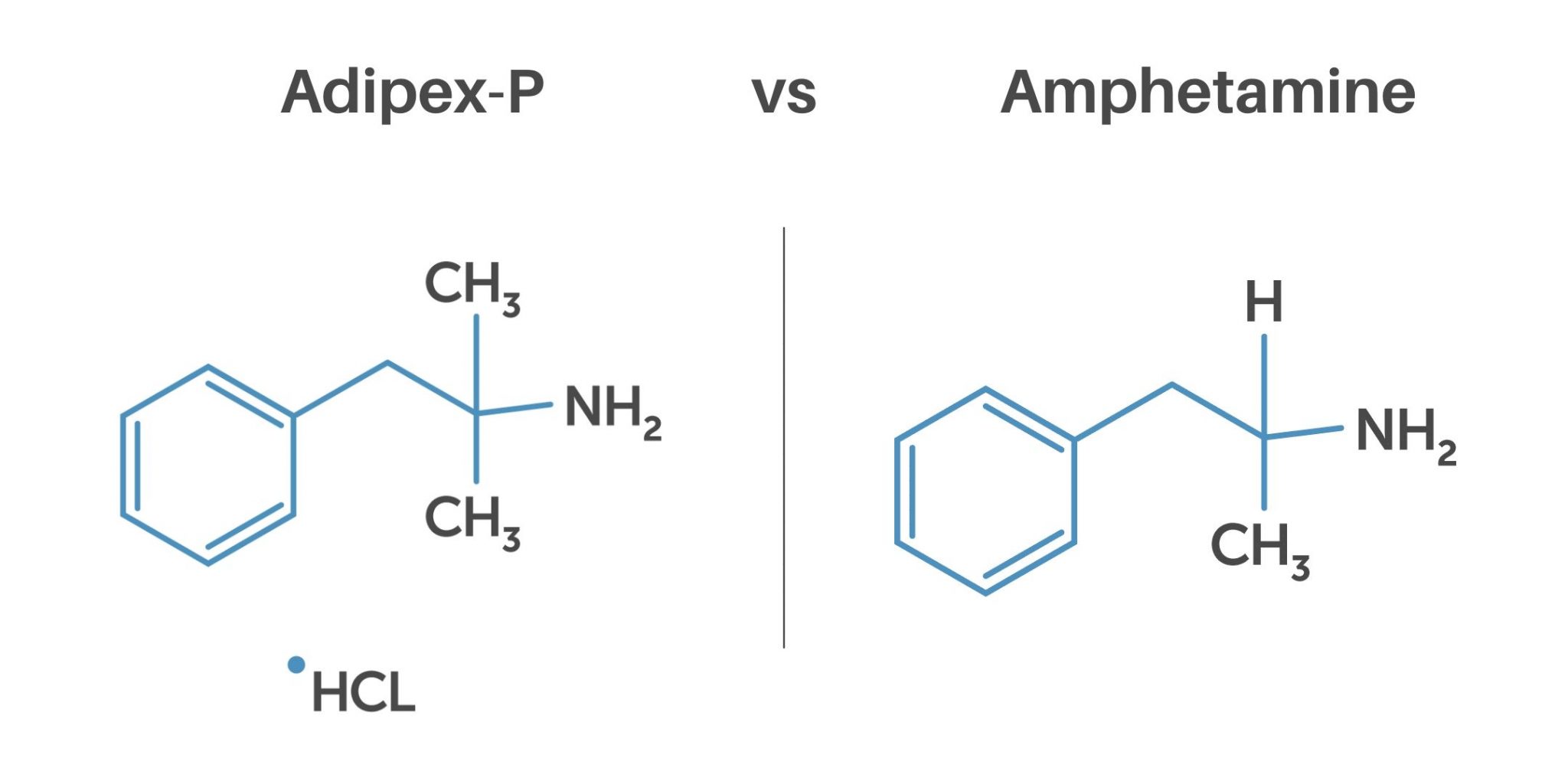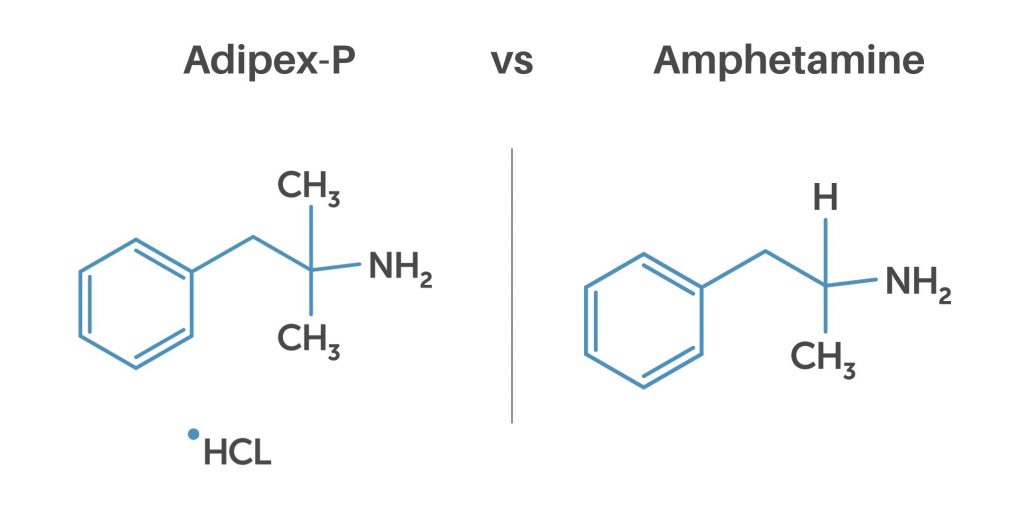 The inactive ingredients vary between Adipex tablets and capsules.
In tablets, the inactive ingredients include: corn starch, lactose (anhydrous), magnesium stearate, microcrystalline cellulose, pregelatinized starch, sucrose and FD&C Blue #1.
On the other hand, capsules' inactive ingredients are: corn starch, gelatin, lactose monohydrate, magnesium stearate, titanium dioxide, black iron oxide, FD&C Blue #1, FD&C Red #40 and D&C Red #33 ( 4 ).
Appearance​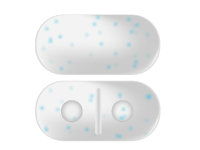 Adipex tablets are blue and white with an oblong shape. Each tablet is scored and embossed with "ADIPEX-P" and "9-9". Each bottle contains 30 tablets.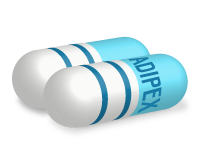 Adipex capsules are opaque capsules that are half bright blue and half white, with two dark blue stripes around the white end. Each capsule is imprinted with "ADIPEX-P" and "37.5". The capsules are packaged in bottles of 100 ( 4 ).
Who Takes Adipex?

Adipex-P is designed as a short-term treatment for obesity caused by a long-term imbalance of "energy in" versus "energy out" ( 4 , 5 ). These pills are an option for patients with a body mass index (BMI):
Greater than 30 kg/m2, or
Greater than 27 kg/m2 if a weight-related condition (e.g. type 2 diabetes or high cholesterol) is also present
However, due to a long list of contraindications, phentermine is not appropriate or safe for everyone – even within these BMI ranges ( 4 ).
Adipex Dosage
The standard dose of Adipex is 37.5 mg, taken once daily on an empty stomach: either 30 minutes before breakfast or 1-2 hours after eating ( 6 ).
Alternatively, some users split their tablets in half. These patients may take just one half of the pill (18.75 mg) each day, or split the tablet to take the two half doses: one half before breakfast and one half around lunch. The second option is a common dosing strategy for people who struggle with PM cravings.
Regardless of dosage, phentermine is designed as a short-term treatment and should not be taken for more than 12 weeks at a time ( 4 ).
Taking more medication than prescribed does not increase effectiveness and can lead to a dangerous, potentially-fatal phentermine overdose (6).

Side Effects
Adipex is highly effective for weight loss, but it also produces many unwanted effects. While some people experience intense phentermine side effects, while others have no negative reaction to the medication.
The three most common Adipex-P side effects are ( 7 ):
Other common reactions include headache, anger, increase or decrease in sex drive and menstrual changes.
Severe Side Effects
Although less common than the reactions listed above, this medication may also cause potentially life-threatening heart and lung problems in some patients.
Symptoms of a serious reaction to phentermine include ( 4 ):
Fainting
Swelling of legs, feet or ankles
Trouble breathing
Extreme weakness/inability to carry-out daily activities
Chest or lung pains
Dramatic emotional changes
Symptoms of an Adipex Allergy
Like with any drug, it is possible to have an allergic reaction to Adipex-P. Signs of an allergy include ( 8 ): severe dizziness, trouble breathing, itching, swelling, rash and chest pain.
How Much Weight Can I Lose?

Average weight loss with Adipex (and phentermine in general) is about 1-4 pounds per week. However, individual weight loss varies depending on a variety of factors including biology, weight history and commitment to lifestyle changes.

Overall, users rate this brand of phentermine a average rating of 4.1/5 stars. Browse dozens of Adipex reviews to find out for yourself what past patients thought of these weight loss pills.

Plus, check out these inspiring phentermine before and after pictures to see what you can accomplish with Adipex!
Other Weight Loss Options
Adipex-P is the most well-known brand of phentermine in the US, but it's not the only option for weight loss.
Adipex vs Phentermine​
Adipex is a popular brand of phentermine diet pills. Adipex is always phentermine, but there are many phentermine pills apart from Adipex. Generic phentermine is typically cheaper and available in a wider variety of doses.
Contrave vs Adipex
Contrave contains a combination of naltrexone and bupropion extended-release to suppress appetite and control cravings ( 9 ). It can be taken for longer than Adipex-P and it is not a controlled substance, but Contrave has a variety of serious side effects.
Bontril vs Adipex
Bontril is a popular brand of phendimetrazine, another drug that promotes weight loss. Both medications act as central nervous system stimulants, and are both controlled substances ( 10 ). However, patients respond to these two drugs very differently and some individuals have better outcomes with Bontril.
Didrex vs Adipex
Didrex is the brand name for the benzphetamine. Similar to Adipex and Bontril, Didrex decreases the appetite and boosts energy by enhancing the activity of the central nervous system ( 11 ).
Didrex is not commonly prescribed because it is a higher, class III controlled substance and is not as potent as Adipex.
Phen Caps vs Adipex
Phen Caps is a powerful dietary supplement that contains nine all-natural ingredients to suppress the appetite and boost energy. Unlike Adipex, Phen Caps does not contain any phentermine. As a result, this supplement is legally available online and without a prescription.
Who Makes Adipex?
Adipex diet pills are made by Teva Pharmaceuticals USA, Inc. They have been producing and marketing this diet pill since 1990.
The contact information for Teva Pharmaceuticals USA is ( 12 ):
Teva North America – US Headquarters
1090 Horsham Road
North Wales, PA 19454 USA
1-888-TEVA-USA (1-888-838-2872)

References
CVS. (2019, April). Phentermine Hydrochloride.
National Center for Biotechnology Information. PubChem Compound Database: CID=4771 (Phentermine).
Rueda-Clausen CF, Padwal RS, Sharma AM. New pharmacological approaches for obesity management. Nat Rev Endocrinol. 2013;9(8):467-478.
U.S. Food and Drug Administration. (2012). Adipex-P (phentermine hydrochloride) capsules label [Brochure].
Journal of Obesity & Weight Loss Therapy Open Access. (n.d.). Exogenous Obesity.
Mayo Foundation for Medical Education and Research [MFMER]. (2018). Drugs and supplements: Phentermine (Oral Route).
Members of "Losing Weight with Phentermine" Support Group on Facebook & Phentermine.com Forum. (2019, March 13). [User Report of Common Phentermine Side Effects]. Unpublished raw data.
Drugs.com. (2018, September 25). Phentermine: Drug Uses, Dosage & Side Effects.
Sherman MM, Ungureanu S, Rey JA. Naltrexone/Bupropion ER (Contrave): Newly approved treatment option for chronic weight management in obese adults. P T. 2016;41(3):164-172.
National Center for Biotechnology Information. PubChem Compound Database: CID=12460 (Phendimetrazine).
National Center for Biotechnology Information. PubChem Compound Database: CID=11558159 (Benzphetamine HCl).
Teva Pharmaceuticals USA, Inc. (2019). Teva USA.