Acxion: The Leading Brand of Mexican Phentermine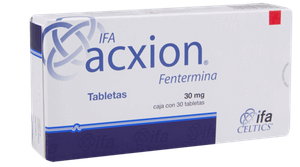 Acxion is a popular, Mexican brand of phentermine weight loss pills. It contains phentermine hydrochloride as its active ingredient and is available in two doses: 15mg and 30mg. This medication is sold as tablets, capsules, and extended-release tablets.
What is Acxion?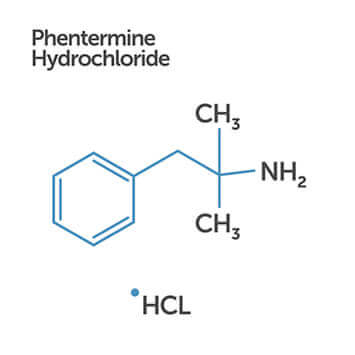 Acxion is a brand of prescription-only weight loss pills that are manufactured and sold in Mexico. This medication boosts users' weight loss efforts by suppressing appetite and boosting energy short-term (1).
The active ingredient is a stimulant called phentermine hydrochloride, often abbreviated as phentermine HCL.
Purpose


Phentermine is prescribed for short-term weight management in overweight and obese patients. Doctors currently use body mass index (BMI) to determine if a patient is overweight or obese.
To qualify for Acxion weight loss pills, a patient must have a:
BMI ≥ 30 kg/m2, or
BMI ≥ 27 kg/m2 plus one or more weight-related condition
Weight-related conditions that might make an overweight patient eligible for phentermine include type 2 diabetes, controlled hypertension (high blood pressure), or hyperlipidemia (high cholesterol), or sleep apnea (1).
Doctors also assess a patient's medical history, pre-existing conditions and recent medications to determine whether phentermine is an appropriate and safe option. This medication has a long list of contraindications, so it's important that you are honest with your prescribing doctor at the initial appointment.
Acxion is approved for 12 weeks continuous use or 36 weeks of intermittent use: 4 weeks on, 4 weeks off (1).
Regardless of how you take Acxion, it is important to use these weight loss pills in combination with healthy diet and increased [doctor-approved] physical activity.
When and How to Take Acxion
Unless otherwise directed by your doctor or pharmacist, take Acxion first thing in the morning. This medication is most effective when taken and digested on an empty stomach, so take it at least 30-50 minutes before breakfast with a full glass of water (2).
The maximum dose of Acxion is 30 mg per day. The 15mg dose can be taken two times per day, while the 30mg dose is only taken once per day.
If you are unsure how to take your specific dose of Acxion (phentermine), speak with your pharmacist. He or she can help determine the best schedule for you, taking into account other medications and your individual work-sleep schedule.
Dosage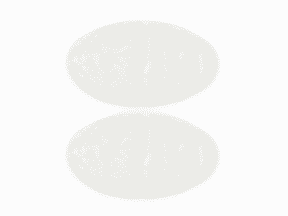 Acxion is currently available in two doses: 15mg and 30mg. This medication is available in three different forms:
Acxion (tablet)
Acxion C (capsule)
Acxion AP (extended-release tablet)
Acxion 15mg
Acxion 15mg comes as a tablet and capsule.
Prescribing guidelines for phentermine dictate that doctors should start patients on the lowest-possible dose and then only increase dosage if needed. This practice is to minimize the risk of unpleasant and unnecessary side effects.
So, doctors commonly start their patients on Acxion 15mg once per day. Then, if 15mg isn't producing the desired weight loss after 1-3 months, increase daily dosage to 30mg.
Acxion 30mg
Acxion 30mg is sold as a tablet, capsule and extended-release tablet, and remains the most-prescribed dose of this medication (1).
Patients can take 30mg of Acxion either as a single tablet before breakfast, or as a split dose. The split dose consists of two 15mg pills taken at different times: typically one in the early morning and the other sometime midday. This can be a good option for patients that struggle with nighttime cravings or binges.
Axcion AP (the extended-release tablet) is ideal for patients that only want to take one pill in the morning, but could benefit from the pill's appetite suppression and energy boosting effects all day long.
Side Effects

Acxion is an effective and affordable weight loss medication, but it can produce a range of undesirable side effects. These reactions range from mild to severe.
While some people experience many side effects, others take this medication for months with no adverse effects at all.
Common Side Effects
As a central nervous system stimulant, phentermine HCL causes a wide range of side effects.
Common reactions to Acxion (phentermine) include (1,2,3):
Constipation or diarrhea
Dizziness (mild to moderate)
Headache (mild to moderate)
Heart palpitations (racing heart)
Hives/rashes
Hyperactivity or restlessness
Impotence or change in sex drive
Increased blood pressure
Insomnia (trouble sleeping)
Mood changes (worsened anxiety, depression, rage, etc.)
Nausea or vomiting
Tremors/shaking
Unpleasant taste in mouth
Upset stomach
Xerostomia (dry mouth)
The MOST common side effects of phentermine, as reported in a recent online poll, are (4):
Dry mouth
Insomnia
Constipation
Headache
These side effects are typically manageable at home and go away within 1-2 weeks as your body adjusts to the new medication.
Serious Side Effects
Phentermine weight loss pills have been associated with serious, potentially fatal, heart and lung problems.
Allergic Reaction
While rare, it's also possible to be allergic to phentermine. Symptoms of an allergic reaction include (5):
Rash/hives
Itching or swelling, especially of the face, tongue or throat
Severe dizziness
Trouble breathing
How to Buy Acxion

Most major Mexican pharmacies sell Acxion. However, like many other countries, Mexico tightly controls the distribution and sale of phentermine, so you can only buy Acxion with a valid doctor's prescription.
Learn more here: Where to Buy Phentermine Online.
Price
One month of Acxion costs anywhere from $120-440 MXN ($10-23 USD), depending on dose and preparation. Nonetheless, price of Acxion varies slightly between vendors, so it may be worthwhile to shop around if you're looking for cheaper phentermine.
Some major Mexican pharmacies that sell this medication include:
Farmacia San Pablo
FarmaTodo
Walmart
Superama
Here are the estimated prices* for Acxion (tablets), Acxion C (capsules) and Acxion AP (extended-release tablets):
Product
Price for 30 Pills​
Acxion 15mg
$180.50 (MXN)-$209.00 (MXN)
$9.50 (USD)-$10.99 (USD)
Acxion 30mg
$299.50 (MXN)-$383.00 (MXN)
$15.76 (USD)-$20.15 (USD)
Acxion C 15mg
$118.50 (MXN)-$193.50 (MXN)
$9.50 (USD)-$10.18 (USD)
Acxion C 30mg
$188.99 (MXN)-$320.00 (MXN)
$9.94 (USD)-$16.83 (USD)
Acxion AP 30mg
$336.00 (MXN)-$443.00 (MXN)
$17.68 (USD)-$23.30 (USD)
*Prices last updated July 2020.
Generic phentermine in Mexico is typically cheaper than brand name pills. If you are worried about paying for your prescription, consider a generic alternative.
Acxion Reviews
Wondering what actual users think of Acxion? Based on recent user reviews, this medication is popular for its effectiveness, but some patients complain about the pills' strong side effects.
Acxion has an average user rating of 4.5/5 stars:(20 votes)
Greta – 6 Kilos
I take acxion tabs, chromium and metformin to lose weight. Since starting I got sick and took a ton of medications and it was hard to keep on track but I lost 6 kilos in 1 month. The headaches are better now so I'll keep taking it.
---
Caro – No appetite
I've lost 25 kilos with Acxion. I took a daily dose for 4 months and then rested for a month, and then for the last 4 months I've been taking it every other day or once every three days.
---
Reyna – Super Effective
I've lost 25 kilos with Acxion. I took a daily dose for 4 months and then rested for a month, and then for the last 4 months I've been taking it every other day or once every three days.
Acxion Compared to Other Weight Loss Pills
Acxion is well-known and commonly requested, but it is not the only option for weight loss. Terfamex, another brand of phentermine, and Redotex, a weight loss supplement, are also popular in Mexico.
Acxion or Terfamex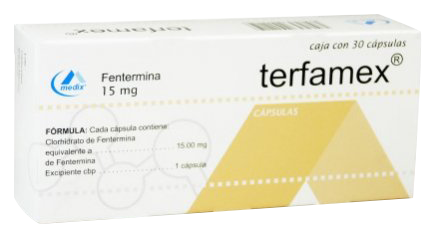 Both are brand name preparations of phentermine weight loss pills.
The active ingredient is the same, however the forms and dosage are different. Acxion is available in tablet (normal and extended-release) and capsule form, while Terfamex is sold as capsules and orally disintegrating tablets (ODT). More, Acxion is only produced in doses of 15mg and 30mg. Terfamex is offered in 15mg, 30mg and 37.5mg doses.
Learn more here: Terfamex
Acxion or Redotex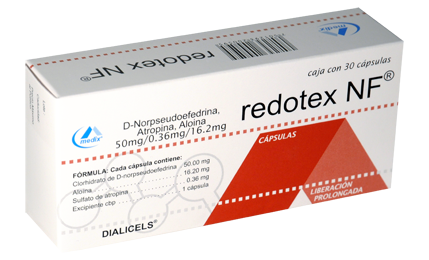 Acxion and Redotex are both prescription-only weight loss medications sold in Mexico. Acxion contains phentermine HCL as its active ingredient, while Redotex contains a combination of stimulants: norpseudoephedrine, atropine sulfate, diazepam, aloin, and triiodothyronine.
However, safety concerns about Redotex remain widespread. In fact, Redotex is illegal in the United States due to significant safety concerns. Talk to your doctor about the benefits and risks of these medications before filling your prescription ( 9 ).
Acxion or Phen Caps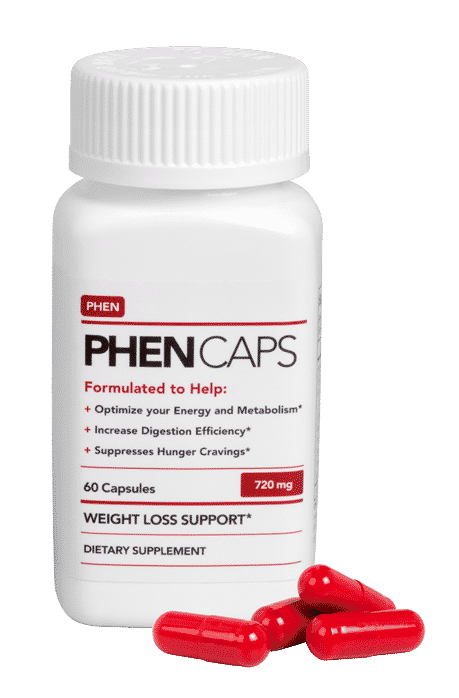 Phen Caps is a popular weight loss supplement that does not contain any phentermine. Instead, Phen Caps contains nine natural ingredients to suppress appetite, boost energy and promote weight loss – without the unwanted side effects. These capsules are 100% made in the USA and consistently receive positive customer reviews. They are an effective and safe option to help you reach your weight loss goals naturally. Learn more here: Phen Caps
Manufacturer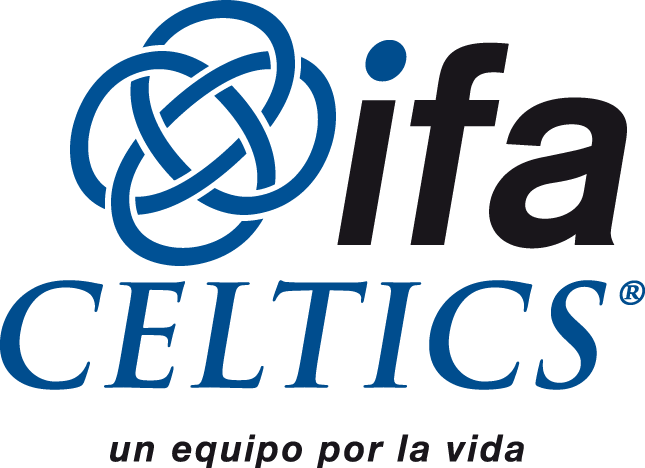 Acxion is manufactured by IFA Celtics, a Mexican pharmaceutical company dedicated to producing high-quality products that improve quality of life by meeting the diverse needs of doctors and patients ( 10 ).
Below is the contact information for IFA Celtics laboratory in Mexico City, Mexico:

Av. Insurgentes Sur No. 2453
Piso 9, Oficina 902
Colonia Tizapán, Del. Alvaro Obregón
01090 México, Distrito Federal

1-800-719-9604 / 1-800-719-9605
References
Acxion AP. (2016). Medicamentos PLM.
IFA Acxion®. (2018). P.R. Vademécum.
Members of "Losing Weight with Phentermine" Support Group on Facebook & Phentermine.com Forum. (2019, March 13). [User Report of Common Phentermine Side Effects]. Unpublished raw data.
Superama en línea. (2018). Superama.
Walmart Súper. (2018). Walmart.
HealthResearchFunding.org. (2015, March 03). Redotex vs Acxion.
IFA CELTICS. (2018). Home.