Contrave: a combination of naltrexone and bupropion
Contrave is a medication that is designed for use when diet and exercise alone have not led to your desired weight loss outcome. As part of a series of articles on weight loss options, will look in more detail at the ingredients, safety, and success rates of Contrave to help you decide if this medication might be right for you.
If you are considering both Contrave and phentermine, please have a look at our detailed comparison article.
What is Contrave?
The prescription weight loss medicine Contrave contains a blend of two drugs, namely naltrexone and bupropion. This combination is thought to reduce feelings of hunger and control cravings, supporting you to lose weight and keep it off. (1)
Contrave is suitable for adults with a body mass index (BMI) of 30 or greater, or 27 or greater with at least one weight-related medical problem. Related complications could include high blood pressure, high cholesterol, or type 2 diabetes. (1) Contrave was approved for use by the US Food and Drug Administration (FDA) in 2014. (2)
Contrave is manufactured by Currax Pharmaceuticals LLC, headquartered in Tennessee, USA.
What does Contrave look like?
The pills are pale blue and circular. They are imprinted with NB – 890.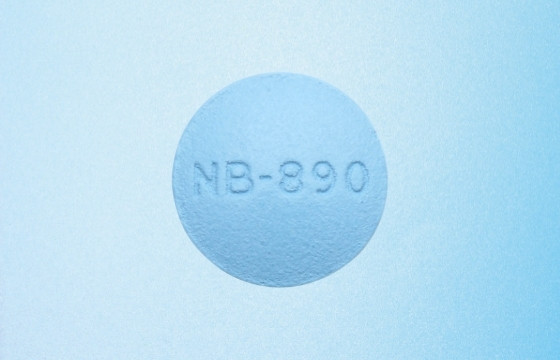 How does it work?
Contrave pills contain two medications. The first is naltrexone, a drug that is prescribed on its own to treat addiction. The second is bupropion, an antidepressant. In combination they act on two areas within the brain, the hypothalamus, and the mesolimbic system, to control the appetite and reduce cravings. (3)
In clinical studies, taking Contrave was found to increase the chance of participants losing weight. (4)
How much weight can I lose?
Several longitudinal studies have investigated the efficacy of Contrave. Overall, patients can expect to lose two to four times more weight with Contrave than with diet and exercise alone. (5)
The COR-I study lasted for over a year. All participants were prescribed a mildly reduced calorie diet and exercise. They were then divided into groups who either took a combination of naltrexone and bupropion or a placebo pill. Those who took naltrexone and bupropion lost more weight than those taking a placebo pill. Furthermore, those taking a dose of naltrexone equivalent to the full dose in Contrave were more successful than those taking a half dose. (4)
The COR-BMOD study included 793 participants who were randomly assigned a placebo pill and behavior modification, or a combination of Contrave and behavior modification. The behavior modification included an energy-reduced diet and group counseling sessions. After a year, overall weight loss was 5.1% of the initial body weight in the placebo group. In the Contrave group, a better weight loss result of 9.3% was noted. For reference, if you weigh 200 pounds, a 9.3% reduction is equivalent to losing 18.6 pounds. The participants who took Contrave also had significantly greater improvements in their cardiometabolic disease risk scores. (6)
How should I take Contrave?
Each pill contains 8mg of naltrexone hydrochloride and 90mg of bupropion hydrochloride.
When you start Contrave, it is usually prescribed in the following way:
| | | |
| --- | --- | --- |
| | Morning Dose | Evening Dose |
| Week 1 | 1 tablet | None |
| Week 2 | 1 tablet | 1 tablet |
| Week 3 | 2 tablets | 1 tablet |
| Week 4 | 2 tablets | 2 tablets |
At the start of week 4, you reach the full dosage of two tablets twice daily. The total daily dosage is therefore 32mg of naltrexone and 360mg of bupropion. (7)
If, after 12 weeks of taking Contrave, you have lost 5% or more of your baseline body weight, you can continue taking the pills. If your weight has reduced by less than 5%, the treatment is unlikely to work for you and should be discontinued.
Patients can continue taking Contrave for a year or more if successful weight loss is noted by their doctor.
Does Contrave have side effects?

The most common side effects include diarrhea, vomiting, nausea, constipation, headache, or dry mouth. Dizziness and trouble sleeping are also noted by some patients. Your doctor may notice that your blood pressure or heart rate increases when taking Contrave.
Less commonly, some patients develop more serious problems including hepatitis (liver inflammation). (8)
What should I avoid when taking Contrave?
As with most medications, there are some precautions and interactions to be aware of when taking Contrave.
Precautions
Contrave should not be taken if you already take bupropion (as Zyban or Wellbutrin) for depression, are withdrawing from drugs or alcohol, or if you have been prescribed opioid medications. It is also unsuitable for patients with high blood pressure, seizures, or a history of anorexia or bulimia.
In some cases, Contrave can cause suicidal ideation. If this occurs, you must stop taking Contrave and speak to your doctor immediately. (8)
Contrave crosses the placenta and passes into the breast milk. Pregnant and breastfeeding women should not take Contrave.
Drug interactions
Contrave interacts with some medications. If you already take levodopa, an MAOI antidepressant, or amantadine, you should not take this weight loss medication. (5)
Should you try Contrave?
In trials, Contrave has shown better weight loss success when compared to placebo. In conjunction with a reduced-calorie diet, Contrave may help you to lose a greater percentage of your baseline weight by reducing both cravings and hunger.
If you have tried to lose weight unsuccessfully with diet or exercise, Contrave may support you in reaching your goals.
Before trying Contrave, you may want to learn about other weight loss medications that are available on prescription. You can also read our in-depth comparison of Contrave vs phentermine.
FAQs
References
1. Contrave.com (Contrave).
2. Pharmaceutical-Journal.com (Contrave Approval).
3. Contrave.com (How Contrave Works).
4. Greenway FL et al. Effect of naltrexone plus bupropion on weight loss in overweight and obese adults (COR-I): a multicentre, randomised, double-blind, placebo-controlled, phase 3 trial. Lancet. 2010; 376 (9741): 595-605.
5. Contravehcp.com (Contrave FAQs).
6. Wadden TA et al. Weight loss with naltrexone SR/bupropion SR combination therapy as an adjunct to behavior modification: the COR-BMOD trial. Obesity (Silver Spring). 2011; 19 (1): 110-120.
7. Rxlist.com (Contrave).
8. Early J, Whitten JS. Naltrexone/Bupropion (Contrave) for Weight Loss. American Family Physician. 2015; 91 (8): 554-556.
9. Contrave.com (Contrave Purchase FAQs).
10. PushHealth.com (Contrave Prescription).
11. UniversalDrugstore.com (Contrave Cost).
12. Drugs.com (Contrave vs Saxenda).