Phentermine Results [2021]
Doctors' scientific, data-driven information about how much you can expect to lose with phentermine is important to set clinically-realistic expectations and goals. However, phentermine before and after pictures and stories of real phentermine results from actual users are another source of vital information and motivation as you embark on a weight loss journey of your own.
So, here are the phentermine results and reviews from ten people who lost weight and gained so much more with the help of this medication. Read their stories and then browse through the dozens of inspiring success stories at the end of this page to explore other users' motivations, routines and diets!
Potential Phentermine Weight Loss Results
The average weight loss on phentermine is anywhere from 3-5 pounds per month ( 1 , 2 , 3 ).
In most cases, this means that patients easily meet the minimum expected weight loss of 5% starting body weight in three months ( 4 ).
However, many patients see phentermine results that far exceed these minimum goals. The video below exemplifies just some of the wide variety of phentermine weight loss results achieved by real users.
Phentermine Before and After
Looking for some uplifting phentermine before and after stories? Get inspired reading about these champions' motivations to change, weight loss victories, and some benefits of their now-healthier lifestyles!
Phentermine Results: 1-3 Months
Phentermine is a short-term treatment designed to complement healthy lifestyle changes as patients work to manage obesity ( 5 ). When it comes to prescription weight loss drugs, "short term" is generally interpreted to mean no more than 12 weeks at a time ( 6 ).
So, when prescribed as directed, phentermine weight loss pills are taken for 1-3 months at a time.
Monica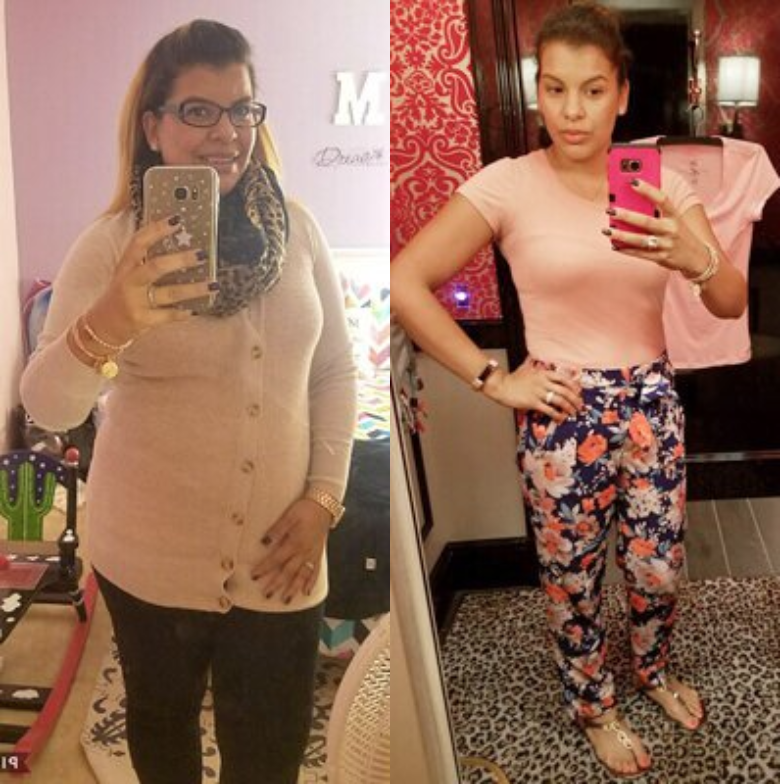 Starting Weight: 185 lbs
Current Weight: 135 lbs
Total Weight Loss: 50 lbs
"Exercise is very important, don't give up, and don't let no one bring you down."
Monica was disheartened by what she saw in the mirror, so she decided to try phentermine. Along the way, she suffered from dry mouth and had trouble giving-up sweets, but she loves her phentermine weight loss results. With healthy eating, regular workouts and a boost from this medication, Monica has lost 50 pounds in just three months. Check out those amazing phentermine before and after pics!
Find out how Monica achieved these impressive phentermine results!
Sarah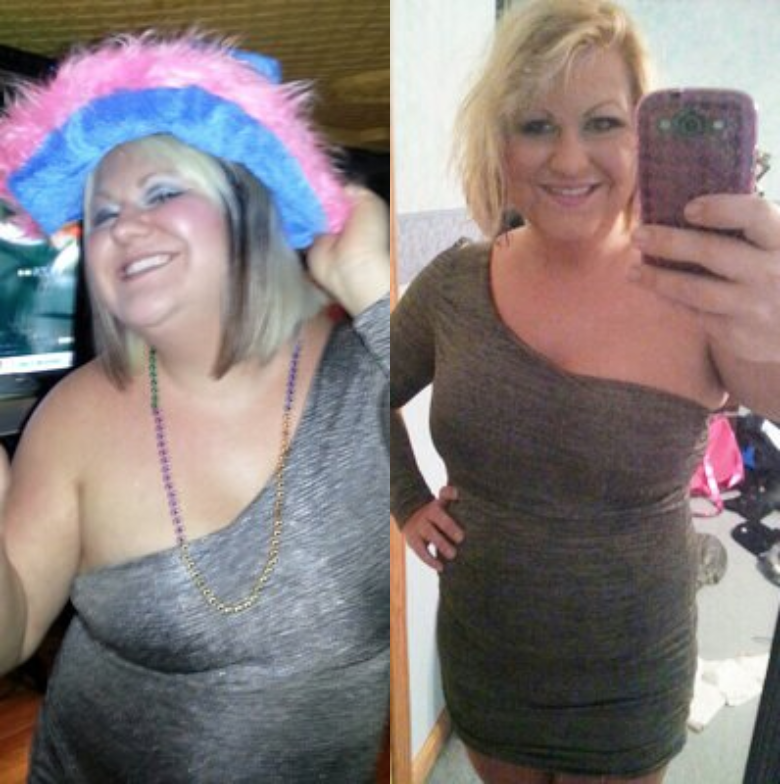 Starting Weight: 239 lbs
Current Weight: 201 lbs
Total Weight Loss: 38 lbs
"I get stopped in the hallway at work and people tell me how awesome I look. Men check me out!!!"
Sarah was always a "big girl" growing up. At her heaviest, she weighed 239 pounds and was embarrassed to be tagged in pictures or go out with men. That's when she decided to talk to her doctor about phentermine.
In just three months, Sarah lost almost forty pounds! In addition to the daily pill, she watches her portions follows a low-sodium diet and goes to the gym with a friend.
The biggest sacrifice on Sarah's path to phentermine before and after success was learning to party less, but the constant compliments and the feeling of too big jeans falling off her now-smaller hips make it all worth it.
Find out how Sarah achieved these impressive phentermine results!
Phentermine Results: 4-6 Months
A 4-6 month prescription of phentermine is only slightly more than the recommended prescribing period. This treatment duration encompasses patients who take phentermine off-label for longer, as well as those who take two rounds of medication to achieve more significant phentermine results.
Sabrina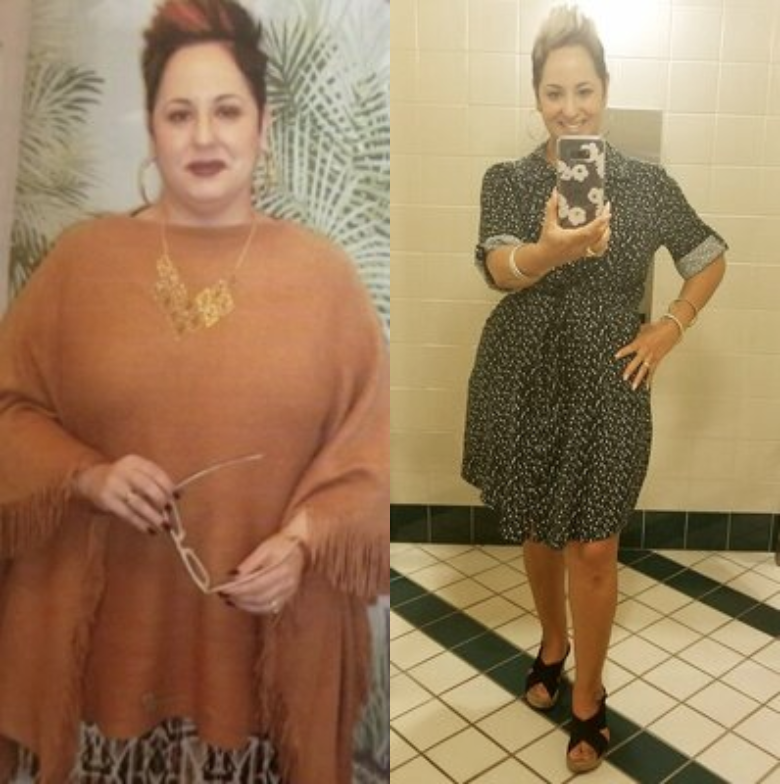 Starting Weight: 219 lbs
Current Weight: 169 lbs
Total Weight Loss: 50 lbs
"Always stay focused on your goals. Don't get discouraged if you don't get the results you were hoping for right away."
Sabrina decided to lose weight with phentermine when her doctor presented her with two options: monthly shots for joint pain management or weight loss. As a professional woman in her mid-40s, spending the rest of her life in pain was not an option.
It was a little hard to workout at first, but Sabrina could not be happier with her phentermine weight loss results. She has completely made-over the way she eats and loves that she does not have to shop in the plus-size section anymore. Plus, best of all: after losing 50 pounds, her joint pain completely disappeared!
Find out how Sabrina achieved these impressive phentermine results!
Brent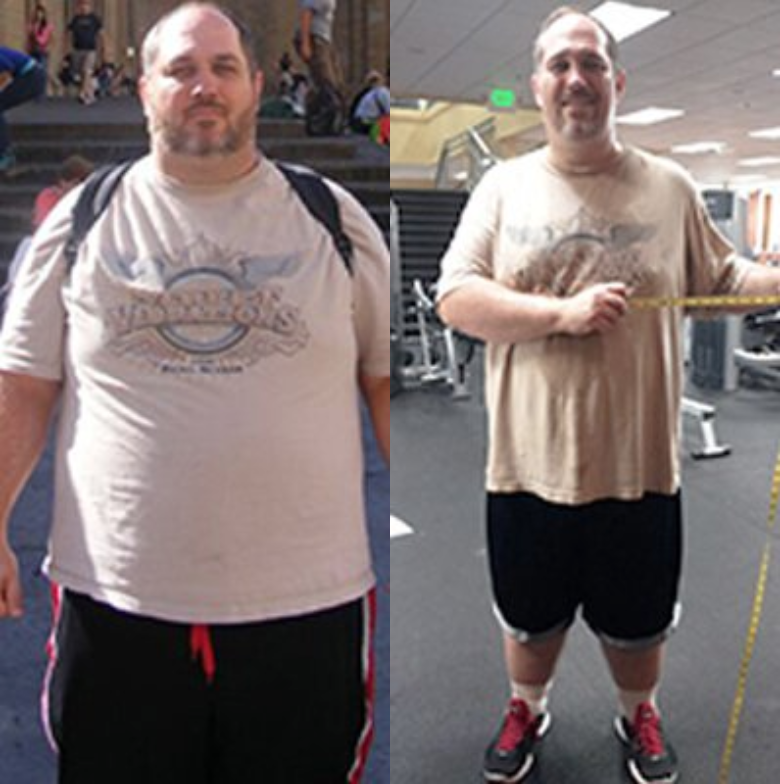 Starting Weight: 367 lbs
Current Weight: 277 lbs
Total Weight Loss: 90 lbs
"Just keep at it. Don't get discouraged… It's normal to have good days and bad days."
Brent had always been overweight, but things only got worse as he aged. Despite his consistently-good bloodwork, he eventually weighed-in at 367 pounds and realized he never wanted to see 400 on that scale. That's when he asked his doctor about phentermine.
After almost 6 months of meal tracking, consistent exercise and phentermine, Brent has lost an awe-inspiring 90 pounds!
This is his advice for others hoping to achieve similar phentermine results: "When you fall off the wagon, don't beat yourself up: just hop back on and get back to what you know is right!"
Find out how Brent achieved these impressive phentermine results!
Melissa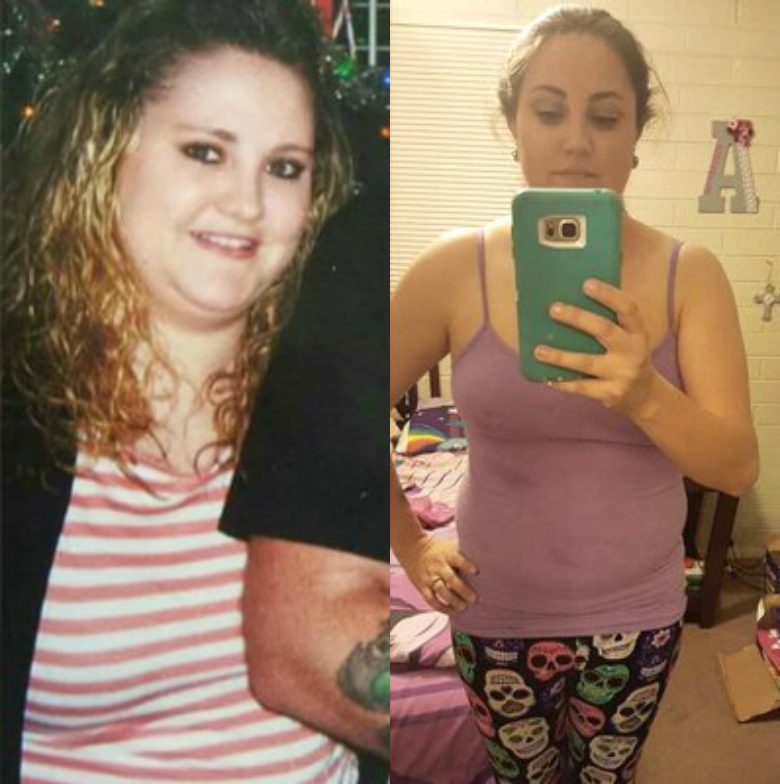 Starting Weight: 170 lbs
Current Weight: 135 lbs
Total Weight Loss: 35 lbs
"Start slowly. Most people make multiple huge changes all at once and they end up failing. Make 1-2 small changes at a time… Do this for a month or two then add 1-2 more changes. In my experience, when I change everything all at once I give up extremely quickly. Since trying things with a different approach I have had great results."
Melissa knew she needed to make a change when her doctor prescribed cholesterol medication, in addition to her already-routine blood pressure medication.
At first, she struggled to give-up soda and energy drinks, but now Melissa avoids energy drinks all together and only drinks 1-2 sodas per week. After losing 35 pounds with phentermine, Melissa can now run and play with her 5-year-old daughter and doesn't need as much daily blood pressure medication.
Find out how Melissa achieved these impressive phentermine results!
Phentermine Results: 7-12 Months
Patients who take phentermine for 7-12 months may either use this medication continuously, or take multiple rounds of phentermine punctuated by short breaks (as directed by their doctors). Only a medical doctor is qualified to assess if the potential benefits of extended phentermine use outweigh the risks.
Stevie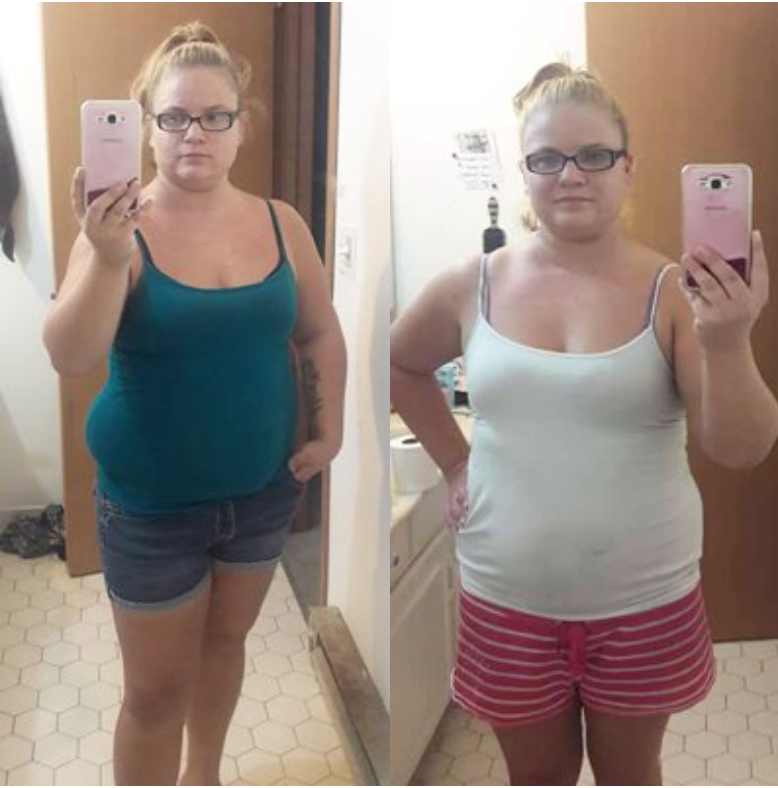 Starting Weight: 225 lbs
Current Weight: 177 lbs
Total Weight Loss: 48 lbs
"I feel like a completely new person. It's so great! Phentermine has been a blessing in disguise for me. I have a happier husband and now my daughter can completely put her arms around me!"
When she was younger, Stevie was the "hot, skinny girl" and absolutely loved her body. But, after a complicated pregnancy and a long battle with post-partum depression, the weight kept coming back.
Since starting phentermine, she has lost almost 50 pounds by cooking more, eating fewer processed foods and staying active. Stevie warns about the serious side effects of this medication (like dry mouth and constipation) and encourages everyone to do their research before taking it, but loves what these pills did for her and couldn't be happier about her individual phentermine weight loss results!
Find out how Stevie achieved these impressive phentermine results!
Mayling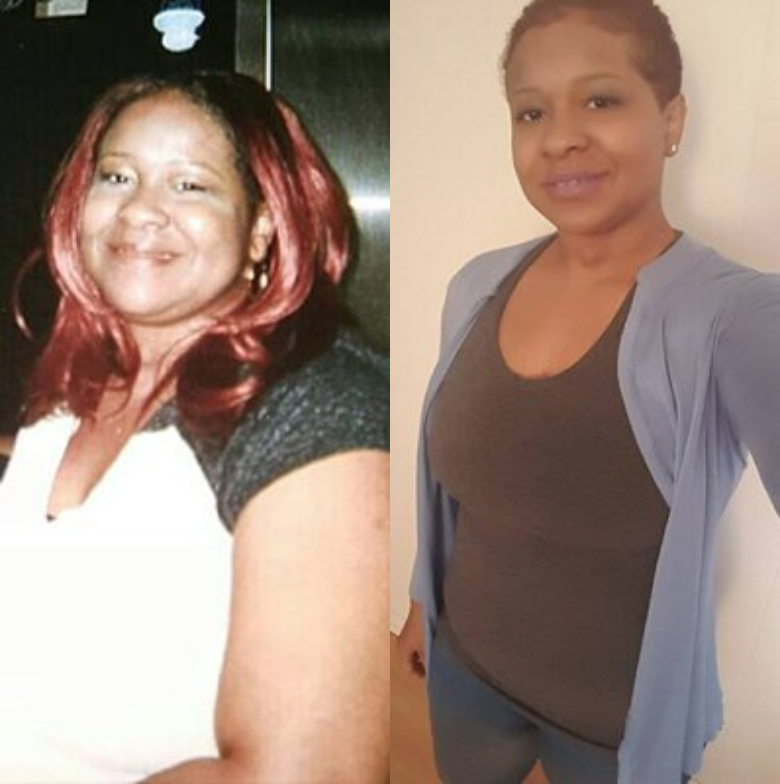 Starting Weight: 175 lbs
Current Weight: 142 lbs
Total Weight Loss: 33 lbs
"Decide why you want to embark on this lifestyle change. No matter how hard it may seem, please do not give up… I've had stalls but I haven't given up. Just continue every day."
Mayling started her phentermine journey after she saw an unflattering picture of herself and realized something needed to change.
Her biggest challenge was not letting others, especially her husband and her family, choose weight loss goals for her. Now, after accomplishing these amazing phentermine results, Mayling loves wearing smaller clothes, having better self-control and taking advantage of her increased energy & stamina.
Find out how Mayling achieved these impressive phentermine results!
Andrea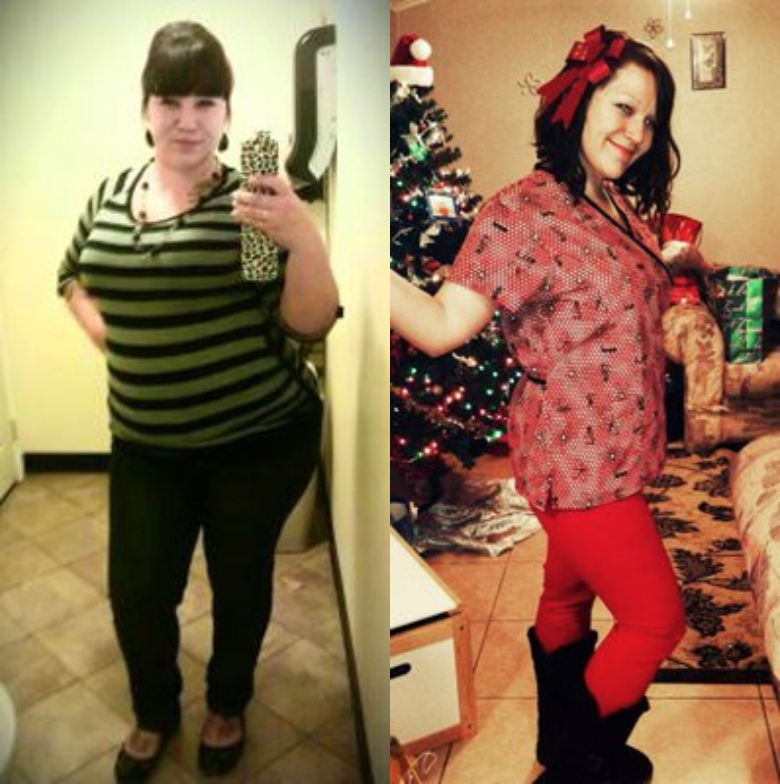 Starting Weight: 239 lbs
Current Weight: 181 lbs
Total Weight Loss: 58 lbs
"Things can get better if you want it bad enough!! This absolutely changed my life in a matter of 6-7 months… and have never felt better."
After gaining almost 40 pounds in just five months, Andrea decided to talk to her doctor about phentermine.
With the help of this medication, she lost almost 60 pounds in a short 7 months. Andrea feels better than ever and loves saving money by skipping the drive-thru. Her biggest struggle on the path to these phentermine results was eating healthy while her husband snacked on junk food, but she loves the newfound energy to keep up with her kids!
Find out how Andrea achieved these impressive phentermine results!
Phentermine Results: Over 12 Months
Some patients take phentermine for over a year: often with breaks and always under the close supervision of a medical doctor. These individuals make for awe-inspiring phentermine before and after stories because they lose a lot of weight, and many completely makeover their lifestyles for the better.
Chrissy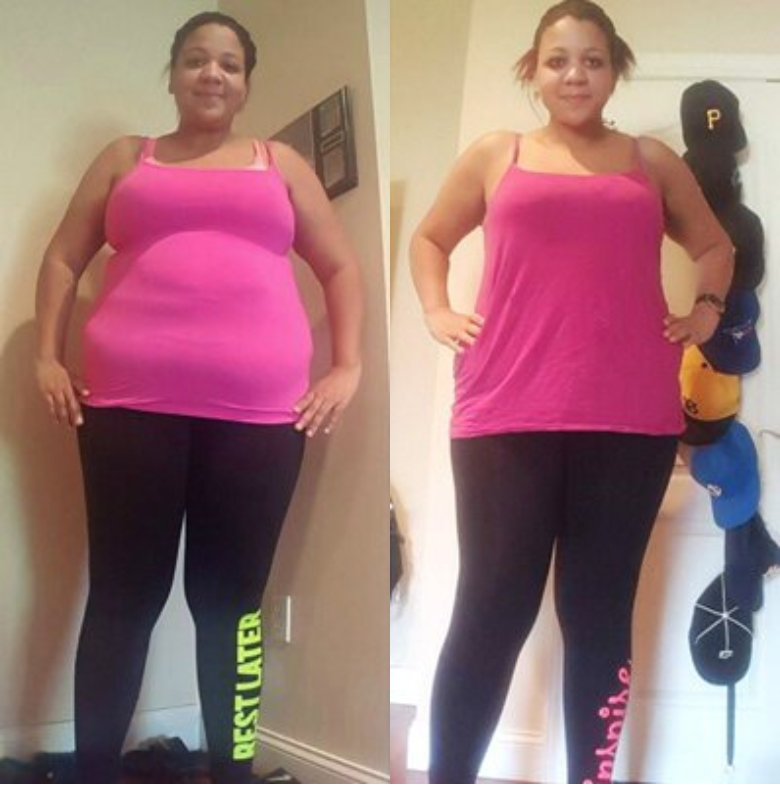 Starting Weight: 290 lbs
Current Weight: 239 lbs
Total Weight Loss: 51 lbs
"I have always been overweight and I was always frustrated that it was so hard to lose weight. I tried every diet I could Google from low carb, to low fat, to only carbs."
Chrissy got engaged and didn't want to "feel fat" on her wedding day, so she asked her doctor about phentermine.
After nine months of hard work, she loves her phentermine before and after photos and felt absolutely beautiful on her wedding day! Plus, after losing over 50 pounds, Chrissy has the energy and freedom to take part in lots of activities that she avoided before (like zip lining!).
If you're hoping to achieve similar phentermine results, Chrissy suggests other users:
Listen to their body's hunger cues
Take pictures and measurements, celebrate non-scale victories
Ask questions and find support in the official support group on Facebook
Take it one day at a time
Find out how Chrissy achieved these impressive phentermine results!
Michel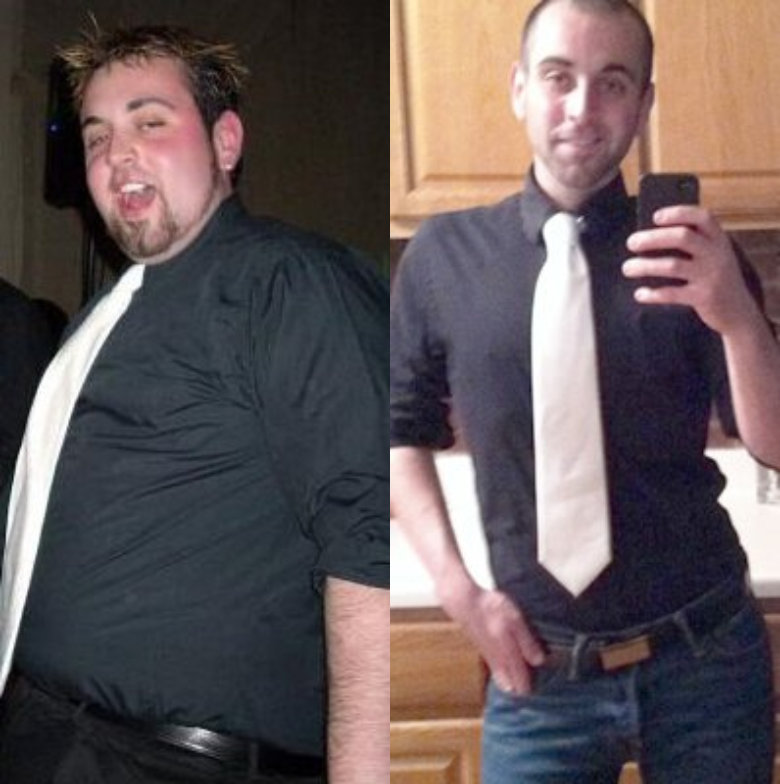 Starting Weight: 303 lbs
Current Weight: 165 lbs
Total Weight Loss: 138 lbs
"I decided if I was going to finally make a change I would do it right this time. So I ate healthy, began a 30 minute a day, 5 days a week gym routine and the weight started to fly off."
Michel was overweight his entire life: topping 200 pounds in high school and over 300 pounds in college. Despite his fun and outgoing nature, his weight held him back from lots of activities. He decided it was time to slim down when he realized how much he was missing.
For Michel, the hardest part of getting healthy was learning self-control in social situations. But, after losing almost 140 pounds with phentermine, he loves watching people's reactions when they see him after a long time and don't even recognize him because he is so much skinnier!
Michel knew he'd finally gotten his ultimate phentermine weight loss results was when a salesperson told him he was so thin that he needed a slim-cut suit.
Find out how Michel achieved these impressive phentermine results!
More Amazing Phentermine Results
Back to Phentermine Reviews and Results

References
Kim, H. O., Lee, J. A., Suh, H. W., Kim, Y. S., Kim, B. S., Ahn, E. S., . . . Park, Y. G. (2013). Postmarketing Surveillance Study of the Efficacy and Safety of Phentermine in Patients with Obesity. Korean Journal of Family Medicine, 34(5), 298. doi:10.4082/kjfm.2013.34.5.298
Munro, J. F., Maccuish, A. C., Wilson, E. M., & Duncan, L. J. (1968). Comparison of continuous and intermittent anorectic therapy in obesity.British Medical Journal, 1(5588), 352-354. doi:10.1136/bmj.1.5588.352
Kim, K. K., Cho, H., Kang, H., Youn, B., & Lee, K. (2006). Effects on Weight Reduction and Safety of Short-Term Phentermine Administration in Korean Obese People. Yonsei Medical Journal, 47(5), 614. doi:10.3349/ymj.2006.47.5.614
Apovian, C. M., Aronne, L. J., Bessesen, D. H., McDonnell, M. E., Murad, M. H., Pagatto, U., . . . Still, C. D. (2015). Pharmacological Management of Obesity: An Endocrine Society Clinical Practice Guideline. The Journal of Clinical Endocrinology & Metabolism,100(2), 342-362. doi:10.1210/jc.2015-1782
U.S. Food and Drug Administration. (2012). Adipex-P (phentermine hydrochloride) capsules label [Brochure].
Buchwald, H., Cowan, G. S., & Pories, W. J. (2007). Surgical management of obesity. Philadelphia, PA: Elsevier.