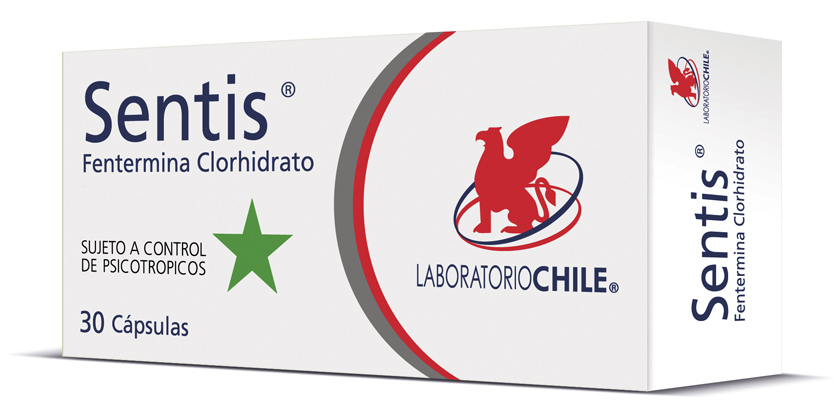 Sentis is a popular brand of phentermine weight loss pills sold in Chile. It works to suppress appetite and boost energy to help users lose weight faster. However, in addition to its desired effects, this medication can also cause a wide range of unpleasant side effects.
Despite the risk, Sentis and similar medications have exploded in popularity in recent years, with over 970,000 boxes of phentermine sold in Chile in 2017 alone (1).
What is Sentis?

Sentis is a prescription-only appetite suppressant.
The active ingredient, phentermine hydrochloride (phentermine HCL), functions as a central nervous system stimulant to develop a "fight or flight"-like response in the body. This reaction helps suppress appetite, boost energy and promote faster weight loss.
Ingredients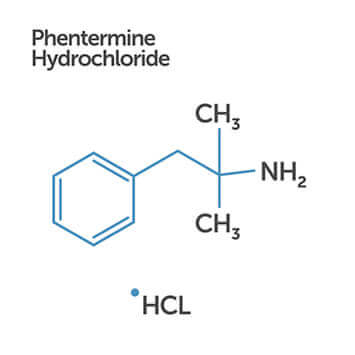 The active and inactive ingredients in Sentis pills are ( 2 ):
Active ingredient: phentermine hydrochloride
Inactive ingredients: Lactose Monohydrate, Microcrystalline Cellulose, Pregelatinized Starch, Colloidal Silicon Dioxide, Magnesium Stearate, FD & C Blue No1 Dye, Titanium Dioxide, Gelatin
Who Can Take Sentis?
Sentis is designed as a short-term treatment for exogenous obesity. Eligibility for this medication is assessed based on a patient's body mass index (BMI), medical history, current & recent medications, lifestyle factors and overall commitment to weight loss ( 2 ).
In terms of body mass index, Sentis is an option for patients with a BMI:
Greater than 30 kg/m2
27-30 kg/m2 plus a weight-related condition, such as type 2 diabetes, high blood pressure or high cholesterol
A physician will assess the other factors (such as those mentioned above) at your initial consultation to rule-out contraindications and make sure that Sentis is a safe and appropriate option for you.
This medication should always be used in combination with healthy diet and regular exercise, and should never be taken for more than three months at a time.
Contraindications

Sentis is a powerful medication. As such, it is not right for everyone – especially in the presence of certain medical conditions and other medications.
Sentis with Antidepressants
Do not take Sentis and antidepressants together, unless your doctor specifically instructs you to do so.
Avoid phentermine weight loss pills if you currently take, or have recently taken (within the last two weeks), a:
Monoamine oxidase inhibitor (MAOI)
Selective serotonin reuptake inhibitor (SSRI)
Tricyclic antidepressant
Some physicians prescribe a low-dose antidepressant together with phentermine to increase the weight loss pill's effectiveness. However, this combination involves a very low dose of the antidepressant (much lower than therapeutic doses) and should only be utilized under close medical supervision (3).
Sentis with Hypothyroidism
Phentermine is designed as a treatment for obesity caused by an improper energy balance. Hypothyroidism often leads to weight gain independent of behavioral factors (e.g. diet and exercise), so prescription appetite suppressants should not be used as a primary treatment for this condition.
Sentis with Other Medications & Medical Conditions
Sentis should not be used with certain medical conditions, medications and supplements.
Talk to your doctor about your complete medical history (including both physical and mental illness), and make sure to discuss all current & recent medications.
If you are admitted to the hospital or find out that you need surgery while taking phentermine, tell your surgeon and the rest of the medical team about your weight loss medication. Combining Sentis and anesthesia medications can produce dangerous reactions ( 2 ,3).
Read more: Phentermine Contraindications

Side Effects of Sentis
Sentis is a widely-popular and effective weight loss medication, but it is not the perfect drug. Most patients experience only mild reactions, such as dry mouth or trouble sleeping, but this medication can also cause much more serious side effects (including heart and lung problems).
Severe Side Effects
Seek immediate medical attention if you experience any of these side effects while taking Sentis:
Chest pain
Trouble breathing
Fainting
Swelling of feet or lower legs
Difficulty in carrying-out day to day activities
These reactions may be symptomatic of a serious phentermine side effect.
Common Side Effects
The most common side effects of phentermine are dry mouth (xerostomia), trouble sleeping (insomnia) and constipation ( 4 ).
Other common side effects of Sentis include:
Headache
Increased heart rate/blood pressure
Fatigue
Mood changes (e.g. depression, "phen rage")
Changes in sex drive
Menstrual irregularities
Hair loss
Nausea/vomiting
Read more: Phentermine Side Effects
Dosage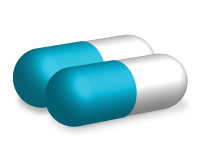 Sentis is currently available in two doses: Sentis 18.75 mg and Sentis 37.5 mg.
Both doses are sold as capsules and packaged in boxes of thirty (30) pills ( 5 ).
Given the potent and potentially-addictive nature of this drug, doctors are instructed to always prescribe the lowest effective dose. As a result, many patients start with 18.75 mg per day and only progress to Sentis 37.5 mg if lower dose is not working. Sentis 37.5 mg is the most popular, and maximum, daily dosage.
This medication is only approved for short-term use. The maximum recommended treatment period is twelve weeks. This guideline arises from a desire to: (a) prevent patients from building tolerance to the stimulant, and (b) minimize risk of addiction.
How to Take Sentis
Depending on your doctor's instructions, you may take this medication one or two times per day. The pills are most effective if you take them on an empty stomach – either before breakfast or 1-2 hours after eating. Swallow your tablet with water ( 2 ).
In general, avoid taking this medication within 8 hours of your regular bedtime. If you only take one tablet per day, this is easy. However, if you take a second dose midway through the day, make sure that you take it early in the afternoon so that you can still sleep at night.
Precautions
While taking Sentis, it's important to keep some potential interactions in-mind. Consider the following precautions while taking phentermine:
Sentis and Alcohol
Do not drink alcohol while taking Sentis. The combination can cause or exacerbate neurological and cardiovascular side effects like drowsiness, dizziness, racing pulse and chest pain. Mixing the two substances can prove dangerous ( 6 ).
Sentis and Pregnancy/Birth Control
Phentermine, the main ingredient in Sentis pills, is marked pregnancy Category X. You should not take this medication while pregnant, nursing or trying to conceive.
If you are sexually active, it is wise to use contraception while taking Sentis. Check with your doctor and pharmacist to make sure that your chosen form of birth control does not interact with phentermine.
Read more about Phentermine Contraindications.
Buying Sentis in Chile
Sentis is widely available in Chile. After a doctor prescribes this medication, pills can be purchased at most major pharmacies. Some major Chilean pharmacies that carry Sentis include: Cruz Verde, Farmazon, Pharol, Farmacia Ahumada and Salcobrand.
The main ingredient in these weight loss pills (phentermine HCL) is a controlled substance, so distribution and sale of Sentis is tightly controlled. The only way to legally and safely buy Sentis weight loss pills is to schedule an appointment with a trustworthy doctor, obtain a prescription (receta cheque) and then fill it at your local pharmacy.
Price of Sentis
The price of Sentis varies depending on dose and pharmacy but, on average, it costs about $12,500-26,000 CLP ($19-41 USD) for 30 capsules. Thirty pills is a one-month supply if you take one pill per day, but the monthly cost doubles if your doctor prescribes 18.75 mg twice a day.
Here are the average price for 30 capsules of Sentis in Chile:
| Dose | Cost in Pesos (CLP) | Cost in Dollars (USD) |
| --- | --- | --- |
| 18.75 mg | $12,500-14,800 CLP | $19-23 USD |
| 37.5 mg | $21,200-26,000 CLP | $32-41 USD |
NOTE: These prices are only estimates and do not represent any type of guarantee or coupon. Last updated July 2018 [7–10].
Sentis Alternatives
Many people hear about Sentis and think they have finally discovered a miracle weight loss drug. However, these pills are far from perfect. So, it is also worthwhile to consider the many other weight loss pills on the market: both prescription and over-the-counter.
Prescription-Only
Phentermine is also available under several other brand names, including:
In the United States, the FDA has also approved several other prescription weight loss medications if you prefer not to take, or can't tolerate, phentermine. Talk to your doctor about Qsymia (a combination of phentermine and topiramate), Xenical (orlistat) or Belviq (lorcaserin).
Without a Prescription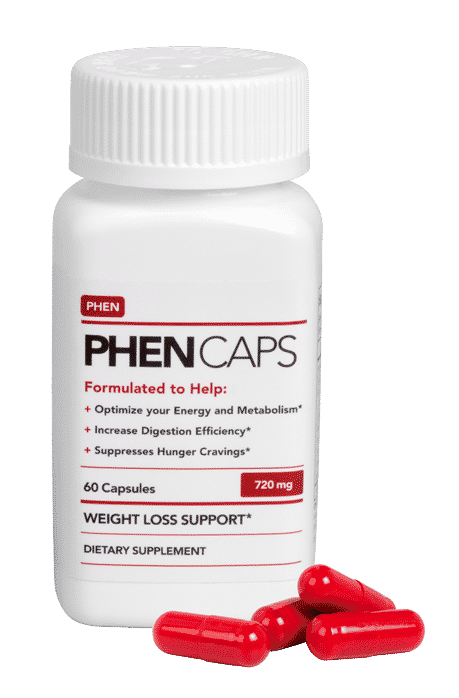 If prescription weight loss drugs aren't right for you, or if you can't find a doctor to prescribe them, consider an over-the-counter weight loss supplement. Phentermine.com recommends Phen Caps as an effective and affordable option.
Phen Caps is an all-natural weight loss supplement that suppresses appetite and boosts energy to help you lose weight faster.
Learn more: Phen Caps
Sentis Reviews
Curious about real Sentis users' stories? Patients praise this pill's ability to help them slim down quickly, but often complain about negative side effects like insomnia, racing heart and dry mouth.
Sentis has an average user rating of 4.4/5:
Here are some recent Sentis reviews:
Shani – Sentis X6mo
After almost 6 months of treatment with Sentis, I can say that I'm very happy with the results. 20 kilos and 4 dress sizes less. My metabolism is really slow and with the pills I felt like I burned more calories. I didn't use other products during my treatment. Now I'm taking a break.
---
Daniela – I Beat My Goal
When they diagnosed me with insulin resistance, the doctor prescribed Terfamex for me to take early in the morning before I eat. So far I've lost 15 kilos. I noticed that my mood has improved and I feel a lot more alert. I can walk long distances and my blood sugar is much better controlled.
---
Bruna – Lots Of Side Effects
Hi, I'm on my 4th month of treatment with Sentis 37.5, the side effects have been really strong, the pill worked great to suppress appetite but it left me worn out, thirsty, with a terrible headache and often unable to sleep. This worried me, but I've read that this happens to a lot of people.
Who Makes Sentis?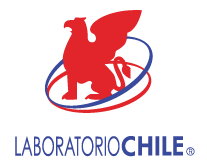 Sentis is manufactured by Laboratorios Chile, the largest laboratory in Chile and a subsidiary of TEVA Pharmaceutical Industries Ltd. TEVA is a global leader in the pharmaceutical industry, and the world's largest producer of generic medication ( 11 ).
The contact information for Laboratorios Chile is:
Laboratorios Chile
Oficinas Administrativas
Av. Marathon 1315, Ñuñoa, Chile
+56 2 2365 5000