Didrex: FDA-approved in 1960
Didrex is a prescription medication that supplements a low-calorie diet and regular exercise to help you lose weight. As part of our series of articles exploring weight loss medications, we will highlight the pros and cons of Didrex so that you can decide if this is a medication that might suit you.
If you are considering both Didrex and phentermine, please have a look at our detailed comparison article.
What is Didrex?
Didrex pills contain the active ingredient benzphetamine. This is a substance that shares similarities with amphetamines. It is indicated for patients with a body mass index (BMI) of 30 or higher who have not lost weight by dieting or increased physical activity alone. If you take Didrex and maintain a low-calorie diet with regular exercise, you may lose slightly more weight than with lifestyle changes alone. (1)
This weight loss drug was approved by the US Food and Drug Association in 1960. (2) It is manufactured by Pfizer, headquartered in New York, USA.
What does Didrex look like?
Didrex 50mg pills are round and peach-colored. On one side there is a scoreline, and on the other DIDREX 50 is imprinted.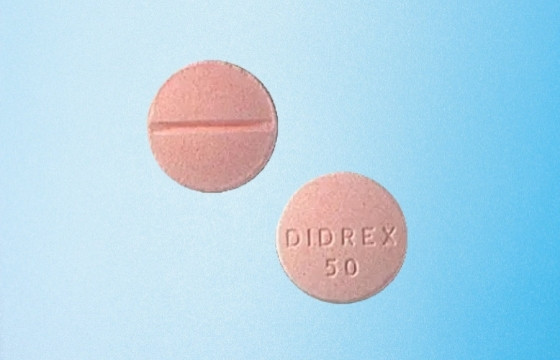 How does it work?
The mechanism of action of the pills is not fully understood, however with similarities to amphetamines, Didrex prescription diet pills are classed as anorectics. The tablets not only suppress the appetite but also stimulate the central nervous system and increase the heart rate. An increase in metabolic rate and the release of norepinephrine may be involved in aiding weight loss even further. (1) (3)
How much weight can I lose?
In recent years there have been relatively few clinical trials of Didrex. In one of the original studies lasting sixteen weeks, patients who took Didrex each day averaged a weight loss of one pound per week throughout the trial. (4)
For someone with a baseline weight of 160 pounds, losing 16 pounds is equivalent to a 10% weight reduction during the trial. However, for those with a higher baseline weight, a loss of one pound per week represents a lower percentage of weight loss.
Didrex is only approved by the FDA for use for 12 weeks, so it should not be considered a long-term management strategy for obesity. (5)
How should I take Didrex?
If you have a BMI of 30 or greater, Didrex may be a suitable short-term treatment to help you start shifting the unwanted pounds. As directed by your doctor, your dose will depend on how effective Didrex is at suppressing your appetite.
It is common to start by taking a mid-morning Didrex dose of 25mg or 50mg. If this does not reduce feelings of hunger, the dose can be increased gradually until the maximum dosage of one Didrex 50mg pill three times daily is reached. Taking the medication late in the afternoon may cause insomnia, so to avoid this some people choose to take a morning and lunchtime dose only. (6) (7)
Didrex is only approved for use for 12 weeks. After this time, the treatment should be stopped.
Does Didrex have side effects?

The benzphetamine in Didrex works by stimulating the central nervous system (CNS). This in turn can increase your heart rate which may lead to palpitations (the sensation of your heart racing). Other side effects relating to CNS stimulation include restlessness, dizziness, sweating, noticing a tremor, and difficulty sleeping. Some people feel overstimulated or complain of a headache. A dry mouth, nausea, and diarrhea are not uncommon. (7)
Rarely, serious adverse effects have been associated with long-term use of Didrex, including pulmonary hypertension, cardiomyopathy, ischemic cardiac events, and damage to heart valves. As amphetamine-like substances can impair concentration, you must be aware of the potential for impairment if you drive or operate machinery. (7)
What should I avoid when taking Didrex?
Before you take Didrex, you must be aware of the potential drug interactions and advised precautions.
Precautions
Didrex should not be taken if you have severe hypertension (high blood pressure) or an irregular heart rhythm. Patients with diabetes should be aware that their insulin requirements may alter as a result of taking Didrex and following a low-calorie diet. (7)
Benzphetamine is a schedule III stimulant. Intense psychological dependence can occur if Didrex is abused, and so you must take Didrex for a short period and only as prescribed. (1)
As benzphetamine crosses the placenta and passes into breastmilk, pregnant and nursing mothers must not take Didrex. (7)
Drug interactions
Some medications may interact with Didrex, causing harm or an increased risk of adverse effects. If you take antidepressants or antihypertensives, your doctor may advise against taking Didrex.
Didrex must not be taken with any other weight loss medication. You must wait for a year after finishing a course of another anorectic agent before trying Didrex. (7)
Should you try Didrex?
In short trials, taking Didrex led to slightly greater weight loss than diet and exercise alone. Didrex is only suitable for short-term treatment, as most of the weight reduction will occur within the first few weeks. After this point, the risk of side effects is likely to be greater than the potential benefit of weight loss. (1)
Before requesting Didrex, it is important to find out more about the other medications that could help you to lose weight faster than dieting alone.
We further recommend reading our in-depth comparison of Didrex vs phentermine.
FAQs
References
1. US Food and Drug Administration (Didrex).
2. US Food and Drug Administration (Didrex Approval).
3. Plodkowski RA et al. Obesity Management: Clinical Review and Update of the Pharmacologic Treatment Options. Federal Practitioner. 2016; 33 (1): 6-16.
4. Simkin B, Wallace L. A Controlled Comparison of Benzphetamine and D-Amphetamine in the Management of Obesity. The American Journal of Clinical Nutrition. 1961; 9 (5): 632-637.
5. National Institute of Diabetes and Digestive and Kidney Diseases (Weight Loss Drugs).
6. Yanovski SZ, Yanovski JA. Long-term Drug Treatment for Obesity: A Systematic and Clinical Review. JAMA. 2014; 311 (1): 74-86.
7. Rxlist.com (Didrex).
8. BlinkHealth.com (Generic Didrex Cost).
9. HealthMedicPharmacy.com (Didrex Cost).
10. OvernightDelivery.us (Didrex Cost).
11. HealthMedicDispensary.com (Didrex Cost).