Phen Caps is a powerful, natural weight loss supplement. The capsules suppress appetite and boost energy, without any of the unwanted side effects of prescription weight loss pills like phentermine.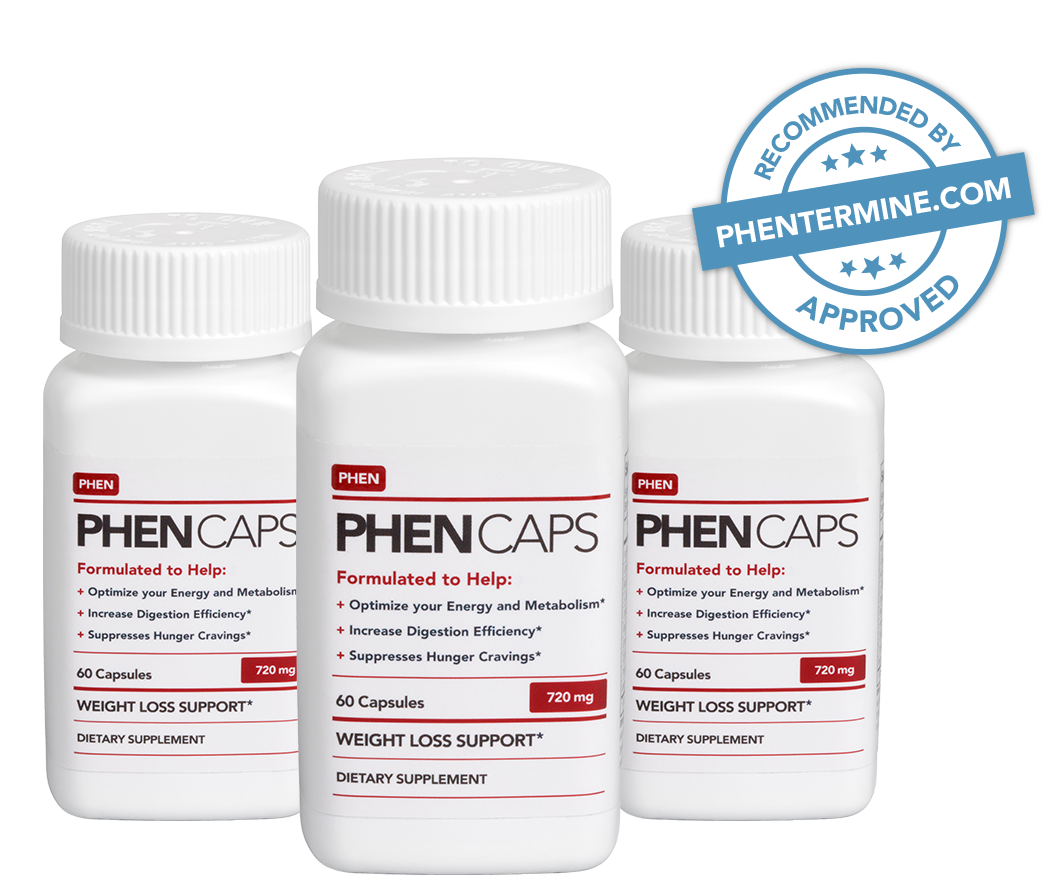 Phen Caps is the perfect solution if you:
Don't have (or can't get) a prescription for phentermine
Need help keeping the weight off after phentermine, or between treatments
Want to curb cravings and boost energy naturally, without any unpleasant side effects
Phen Caps does NOT contain any phentermine, which is why it can be sold online and without a prescription. Instead of phentermine HCL, this supplement contains an innovative combination of nine natural ingredients to help users lose weight faster.
Safe, Effective & Proven Ingredients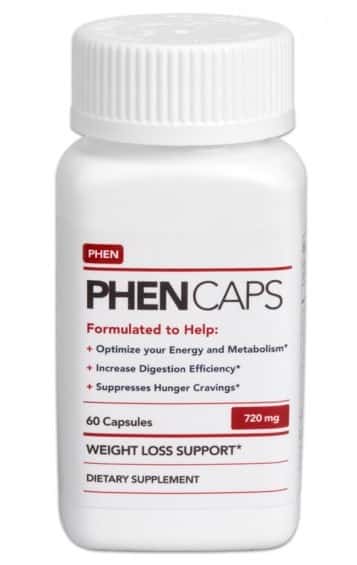 Control cravings, boost energy & lose weight with Phen Caps.
How Phen Caps Work
Phen Caps' nine natural ingredients work together to promote maximum weight loss without side effects. Here's a look at how each one works:
1. Phenylethylamine
Phenylethylamine (PEA) signals the body to release important neurotransmitters like dopamine and norepinephrine. It has been shown to improve mood and focus, which may help you resist cravings and reduce emotional eating. Plus, PEA could also improve digestive health. Never combine PEA with monoamine oxidase inhibitors (MAOIs) or similar.
2. Caffeine
Caffeine is a natural stimulant that is commonly found in coffee, tea, soda, and chocolate. It is good for weight loss because it produces a thermogenic effect that boosts metabolism and pushes your body to burn more calories at rest. The maintenance of a good metabolic rate is key while you're on your weight loss journey, as plateaus in weight loss are often the result of a slow-down in your metabolism. Caffeine may also reduce feelings of hunger, which will help you stick to smaller portions and snack less between meals.
3. Theobromine
Theobromine is another natural stimulant that helps curb appetite, and may even improve insulin sensitivity. Due to its mild diuretic effect, this ingredient is beneficial for weight loss because it helps users shed excess water weight. Furthermore, because of its diuretic effect and its ability to dilate blood vessels, theobromine is also used to treat high blood pressure. Phen Caps is, therefore, a great weight loss alternative for those who are at risk of high blood pressure through obesity.
4. Synephrine
Synephrine is most commonly sourced from the bitter orange plant. Like other ingredients on this list, synephrine has been shown to produce a thermogenic response that boosts metabolism and speeds fat breakdown. Some evidence indicates that it may even help reduce individuals' risk of diabetes and metabolic syndrome.
5. Caralluma
Caralluma comes from a green cactus plant native to India. It has been used for centuries as a natural appetite suppressant, and new research suggests that it may also inhibit fat storage. Extract from this plant is ideal for weight loss because it both curbs cravings and minimizes fat accumulation around your waist or other problem areas.
6. L-Carnitine
L-carnitine is an amino acid that is critical for converting stored fat into energy. This ingredient boosts energy, increases stamina, and helps your muscles recover faster after an intense workout. For weight loss, L-carnitine is particularly beneficial when combined with regular exercise.
7. Raspberry Ketones
Raspberry ketone is a natural chemical found in berries, kiwi, peaches, apples, and other fruit. It is popular for weight loss because animal studies have shown that it boosts metabolism, reduces appetite, and accelerates fat burn. This ingredient also gives Phen Caps its distinctive, fruity smell.
8. Chinese Hawthorne Berry Extract
Chinese Hawthorne berry extract has been long-viewed as a homeopathic treatment for chronic heart failure, high blood pressure, irregular heartbeat, and digestive problems. Phen Caps includes this traditional ingredient to promote cardiovascular health.
9. Selenium
Last but not least, selenium is needed to support proper thyroid function. Without adequate levels of this trace nutrient, you may suffer from your thyroid may fail to secrete adequate levels of critical hormones. Low thyroid (hypothyroidism) is a common cause of unwanted weight gain. Selenium is naturally found in Brazil nuts, seafood, and enriched grains.
Proven Results
The ingredients are promising, but does this supplement actually help people lose weight? Here are two recent customers' enthusiastic Phen Caps reviews: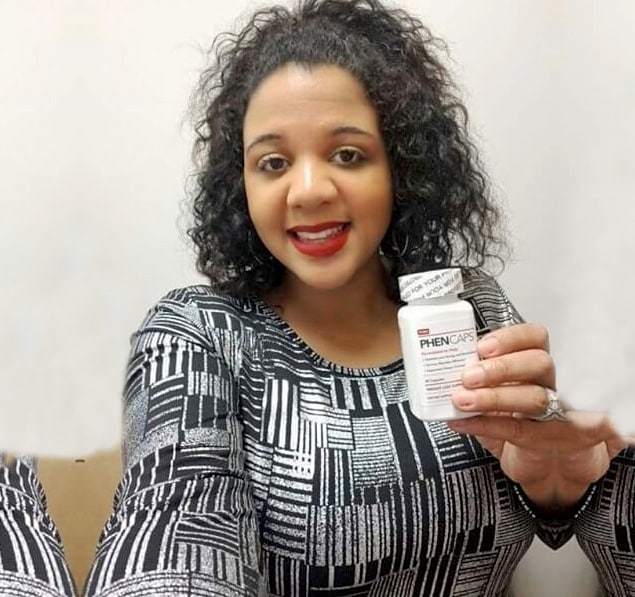 ChrissyLost 22 Pounds
After phentermine, I started taking Phen Caps to help me keep losing weight before my wedding.
Phen Caps helped me stay on track. They really suppress my appetite so now if I have a hot dog or a slice of cake, I'll only have one.
The ultimate goal is to be healthy, but the perks of losing weight are pretty awesome as well… I felt absolutely perfect on my wedding day!
---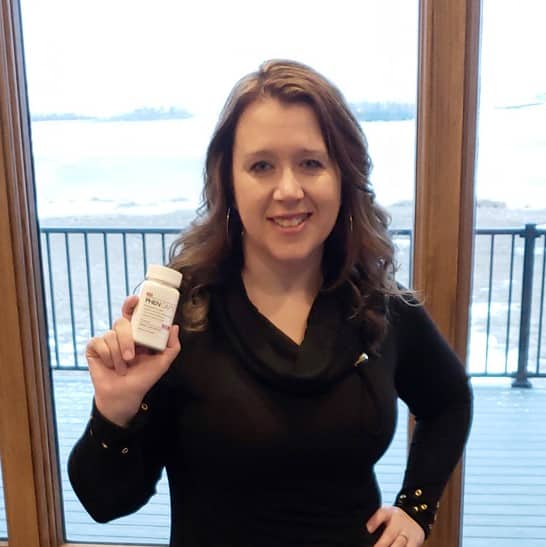 AmyLost 24 Pounds
Phen Caps helped me lose weight by reducing my cravings… It kind of keeps me going all day long so that's been pretty amazing.
I don't normally have a lot of energy but with the Phen Caps I actually want to go and do things with my kids and not just lay around and do nothing. I never expected to see the results that I've seen.
I'm so happy to have found this product!
Manufacturer
Phen Caps is sold on Phen.com by Anakena Internet Services, S.L. All Anakena supplements are developed, manufactured, and distributed in the USA using only the highest-quality ingredients.
Exclusive Discount for YOU!
Ready to start losing weight today? Click here to receive an exclusive 20% discount: