December 25th, the first day of Christmas, means celebrations with friends and family, and if you're lucky, a present or two! But sometimes, the things we really want can't be given to us by someone else, they are things that we have to achieve for ourselves, such as success on our phentermine weight loss journey. However, the 12 Days of Christmas can be the start of a whole new you come next year with the help of these 12 great tips – think of them as our gifts to you!
So, everyone sing along…"On the first day of Christmas, my true love gave to me….
1. One Phentermine Pill
Phentermine's not a miracle pill  but there's no denying that it has helped many people lose weight as you'll see from our success stories. Make the most of your prescription  by following these rules to maximize your chance of phentermine weight loss, and check out this weight loss schedule for great ideas to incorporate into your daily phentermine routine.
2. Two Snacks Per Day
Many people think that snacking is a bad habit but having a healthy snack mid-morning and mid-afternoon is actually part of an ideal weight loss schedule as it stops you from getting overly hungry and keeps your metabolism running smoothly. Aim for around 100-200 calories and try to combine healthy fats, protein and fiber with something like peanut butter on whole grain toast or an apple with some low fat cheese and whole grain crackers.
3. Three Great Supplements
Although phentermine is great for weight loss, it can be even more effective when taken with additional supplements designed to boost weight loss even more and help with side effects. We recommend three supplements to help you on your weight loss journey with phentermine; Phen Caps, Phen Vites and Phen Drink. Phen Caps are a weight loss supplement designed to increase energy levels and suppress appetite, and which can be taken alongside phentermine to boost its effects, or can be taken alone as a phentermine alternative when you're on a break from phentermine. Phen Vites are multivitamins designed especially for those losing weight with phentermine to help with side effects such as low mood, insomnia and sadness, while also boosting weight loss by supplying all the essential nutrients you need to optimize your phentermine weight loss results. Phen Drink is also designed especially for those taking phentermine as it works to solve the most common side effect of dry mouth by increasing saliva production. With the great flavor of green tea, Phen Drink is easily mixed with water to keep dry mouth at bay all day, plus it boosts your phentermine weight loss potential by increasing metabolism, and all with no sugar, carbs or calories.
4. Four Types Of Hunger
Phentermine can help control cravings but identifying when you're really hungry or just using food as an emotional reaction is the key to having a healthy relationship with food. There are four types of hunger: physical, emotional, mental, and habit, as explained in more detail here, and by learning which of these you're experiencing you can break the unhealthy habits and overcome cravings for good.
5. 5-HTP
Many people report that their phentermine becomes less effective or stops working over time, so in order to prolong the effectiveness of phentermine, it is now quite typical for doctors to prescribe supplements such as 5-HTP alongside phentermine. 5-HTP helps to produce serotonin, a crucial neurotransmitter which helps control important body functions such as mood and appetite but can be lacking in our bodies due to our modern stressful lives. While 5-HTP supplements alone can effectively control appetite and aid weight loss, when taken in combination with phentermine, 5-HTP improves your phentermine results, and also reduces the side effects of phentermine such as mood swings, insomnia and anxiety. We recommend the weight loss multivitamins Phen Vites, which provide 5-HTP as well as vitamin B12, chromium and many other essential weight-loss-boosting nutrients.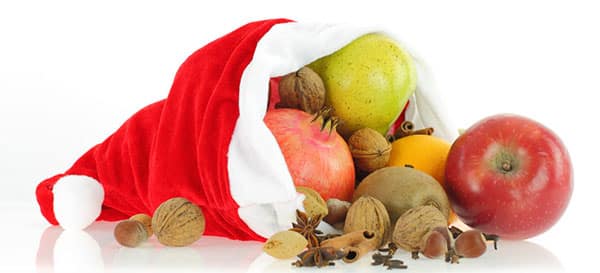 6. Six Weight Loss Nutrients You're Missing
A recent analysis of the National Health and Nutrition Examination Survey (NHANES) found that, shockingly, up to 98% of American adults are lacking in certain nutrients, which are important for health and also help to boost weight loss. Six of the most commonly lacking nutrients are vitamin E – which regulates energy and blood sugar levels, vitamin B12 – which is essential for energy and also contributes to serotonin production, magnesium – which plays a key role in the metabolism of carbohydrates, protein and fat, vitamin A – which contains proteins that assist in eliminating cell growth related to insulin and obesity issues, folate -which is contributes to fat burning, and vitamin C – which plays an essential role in fat burning, especially around the abdominal area, where it is particularly dangerous to carry extra weight. These essential weight-loss-boosting nutrients can therefore boost your losses with phentermine, so make sure you get the recommended daily allowance of all of them by taking Phen Vites to boost your health and your losses.
7. Seven Easy Meals
Guides to healthy eating often explain how eating five or six small meals throughout the day is the best way to manage appetite and sustain a steady metabolism. For those taking phentermine, regular smaller meals, like these seven quick and easy meals, can really help enhance the appetite-suppressing effects, plus a regular supply of food every few hours means fewer drops and spikes in blood sugar levels, adding a steady supply of energy to the energy boost you get from phentermine. For more healthy eating ideas, this simple guide explains what to eat while taking phentermine, and also what to avoid.
8. Eight Glasses Of Water
Not only will it help you to drop water weight, drinking plenty of water also helps to boost metabolism and gives you more energy. So, make sure to drink at least eight glasses a day as part of your phentermine weight loss schedule for maximum weight loss results.
9. Nine Ways To Burn Extra Fat
Taking phentermine, eating healthier and working out all help to fight the fat and increase your metabolic rate, but these great tips, including always eating breakfast, building muscle with weight-bearing exercises, and making sure to get enough dairy and iron, will help you to really feel the burn!
10. Ten PM Bedtime
Sleep is an important part of managing a healthy lifestyle with phentermine, and to maximize the weight-loss boosting power of sleep, you should also try and go to bed early as staying up later than your body really wants to increases levels of ghrelin, a hormone that stimulates cravings, and decreases levels of lepton, a hormone that makes people feel full. If you're suffering from insomnia as a phentermine side effect, then these tips can offer you some help to try and overcome this problem.
11. Eleven Hours Of TV
Studies show that adults who watch more than 2 hours of TV per day take in 7% more calories and consume more sugary snacks than those who watch less than an hour a day. Sitting on the couch for long periods means you're not participating in physical activity during this time, and you're also a sitting duck for junk food ads. Aim for around 11 hours a week which is approximately an hour and a half a day – enough to watch most movies or see two episodes of your favorite series each day. Eliminate the temptation to watch between-show fillers by recording your must-see programs and fast-forwarding through the ads, or use this time to do some simple toning exercises and get fit while you watch!
12. Twelve Months Of Healthy Eating
At this time of year it can seem that everything is winding down, but weight gain doesn't take a holiday so being healthy and focusing on your weight loss goals shouldn't either. Research shows that the average person puts on around 4 lbs between Christmas Eve and New Year's Day, but the real shocker is that it can take up to 4 months to shed this weight! While it's common to view the ending of the year as a cause to relax a little with the intention of starting again come the New Year, this kind of 'the diet starts tomorrow' thinking leads to binges and more weight-gain than we realize, due to overeating when we have the opportunity before an impending period of deprivation. Thinking that Christmas is an excuse to forget about being healthy will only delay the inevitable – that you'll have to work even harder in January, and often just to be back where you started before Christmas. So, if you see yourself slipping during Christmas, remember to really enjoy every mouthful and stop there – you haven't broken your diet, you've just had a slip up. The most important thing is that you have successfully avoided a binge, which would have undone a lot more of your hard work than an extra helping of turkey. Even if you have a day of excess on Christmas Day, start again on Boxing Day with refreshed intentions and motivations, as being healthy for twelve months a year is the best gift you can give yourself!
Are you ready to take on the Christmas period and make being healthy a new tradition for the holidays? Let us know by commenting below!