The Top 10 Things You NEED to Know About Phentermine
Phentermine is the most widely prescribed and frequently encountered weight loss medication on the market, now accounting for more than 50% of prescriptions.  But how much do you know about phentermine? Here we've rounded up the top 10 phentermine facts you need to know about phentermine, from phentermine's beginnings back in the 1950's, right up to the new phentermine combinations currently being investigated.
1. A Brief History
Phentermine is a psychostimulant drug of the phenethylamine class with pharmacology similar to amphetamine, and is used medically as an appetite suppressant. Phentermine first received approval from the FDA in 1959 as an appetite-suppressing drug. It became available in the United States the same year as phentermine resin and then as Phentermine Hydrochloride in the early 1970s. Previously, it was sold under the name Fastin® (formerly produced by King Pharmaceuticals for SmithKline Beecham). In December 1998, SK-Beecham withdrew Fastin from the market. Since the drug was approved, almost no clinical studies have been performed, although phentermine is currently being studied in combination with other medications in the treatment of obesity.
2. Phentermine Brands
Phentermine is currently sold under several different brand names, which vary between countries, of which the most commonly known brand name is Adipex-P®, as produced by Gate Pharmaceuticals. Phentermine is also available as a generic medication and is manufactured by a variety of different pharmaceutical companies with different appearances to distinguish between manufacturers. Phentermine is available in capsule and tablet form, and also as an orally disintegrating tablet under the brand name Suprenza®. You can find out more about specific phentermine brands here.
3. How it Works
Phentermine causes the brain to stimulate the adrenal glands to release norepinephrine, a neurotransmitter which signals a fight-or-flight response, reducing hunger. Phentermine also releases serotonin and dopamine, but to a much lesser extent than that of norepinephrine, although at levels sufficient to produce a satiating effect and minimize cravings. Phentermine also works outside the brain to release adrenaline, stimulating the mind and body to be more efficient and alert, increasing energy levels and concentration.
4. Prescriptions
As phentermine has a pharmacology similar to amphetamine, it is classified as a controlled substance and is therefore only available on prescription following a face-to-face consultation with a prescribing doctor. It is recommended that phentermine only be prescribed short-term, typically interpreted as up to 12 weeks. Phentermine is available in the following dosages: 37.5mg, 30mg, and 15mg and will be prescribed in one of these amounts according to the patient's medical condition and the assessment of the doctor.  Advice about phentermine prescriptions can be found here.
5. Side Effects
The most commonly reported side effects of phentermine are dry mouth (xerostomia), insomnia, constipation, nausea, headaches, and dizziness. These side effects are generally well-tolerated and will often pass within a few days or weeks, but for some the side effects can be prolonged and intolerable, or even severe, and in these cases it is imperative that the patient consults their doctor immediately. You can read about how to combat the side effects of phentermine here.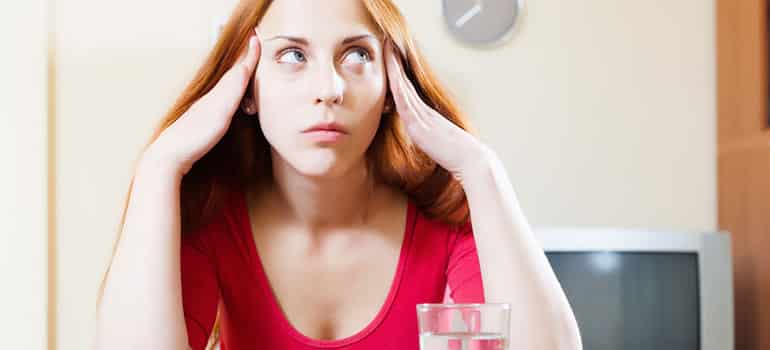 6. Withdrawal Symptoms
As phentermine is addictive and is usually only prescribed for a limited amount of time, many of those prescribed it may find that they experience side effects following cessation of the medication. The most common withdrawal symptoms are fatigue, weight gain, insomnia, and low mood. These four symptoms are intrinsically linked, whereby the low mood you may experience once you stop feeling the mood-boosting effects of phentermine can cause depression-related insomnia and therefore fatigue if you do not get enough sleep. Weight gain can then occur as a result of insufficient sleep, a lack of energy to exercise, and a lack of focus on maintaining a healthy diet. You can read about the withdrawal symptoms (and how to avoid them)  in more detail here.
7. Phentermine Combinations
Although phentermine is a proven weight loss medication, some doctors choose to prescribe it alongside other medications, believing that this combination will increase and prolong the effectiveness of the phentermine. The two most commonly encountered phentermine combinations are Phen-Pro, which is a combination of phentermine and a low dose of an anti-depressant such as Prozac, and Qsymia, a combination of phentermine and topiramate, an anticonvulsant with weight loss side effects. You can read more about these and other phentermine combinations here.
8. Precautions
Phentermine is only suitable for those over 18 and should not be taken by anyone who is pregnant, expecting to become pregnant, or breastfeeding. You should not take phentermine if you have a history of heart disease, severe or uncontrolled blood pressure, overactive thyroid, glaucoma, a history of pulmonary hypertension, or if you have a history of drug or alcohol abuse. You should also not take phentermine if you have taken an MAO inhibitor (e.g. isocarboxazid, linezolid or tranylcypromine) in the past 14 days, as a dangerous drug interaction could occur.
Lastly, you should not take phentermine if you are allergic to it, or if you have had an allergic reaction to other diet pills, amphetamines, stimulants or cold medications. It is also not suitable for people who are taking certain medications that may cause interactions and potentially dangerous side effects, which is why it is crucial that you tell your doctor about all prescription and non-prescription medications you are taking before you can be deemed suitable to take phentermine.
9.  Diet & Exercise Recommendations
Phentermine is a weight loss aid and therefore will work only in conjunction with a healthy diet and exercise if long-term weight loss is desired. When prescribing phentermine your doctor should also stress the importance of taking this opportunity to use phentermine as a tool to restructure your life into a healthy way of living. This doesn't mean a fad diet or working-out 3 hours a day, this means changing bad habits for good ones, aiming to eat fresh and clean food, and incorporating more activity into your day in a way that is manageable and sustainable in the long term.
10. The Phentermine Alternative
For those people who do not have a phentermine prescription, or similarly, for those who have tried phentermine and found the side effects to be intolerable, Phen Caps offer a great solution. Phen Caps provide a multifaceted potential for healthy weight loss by helping to suppress your appetite, boost your energy levels, and increase your metabolism in order for your body to burn fat and calories more effectively. Furthermore, they are aimed at helping you to lose weight as part of a healthy lifestyle, with the intention that this weight loss journey will be your last and most successful, and not as a quick fix which is just as quickly undone.
Do you feel more informed about phentermine now? Let us know by commenting below!