Since its initial FDA approval in 1959, phentermine has been the most popular prescription weight loss drug in the United States ( 1 , 2 ).
Interestingly, the maximum daily dose of this medication, phentermine 37.5 mg, remains the most-commonly prescribed dose. The popularity of this high phentermine dosage is related to phentermine 37.5's widespread availability and powerful effects, as well other factors including doctor and patient preference.
What is Phentermine 37.5 mg?

Phentermine 37.5 is a common dose of the prescription weight loss pill, phentermine.
Phentermine is a chemical stimulant that helps patients lose weight by activating the central nervous system to suppress appetite and boost energy ( 3 ).
The "37.5" refers to the pills' provided dose of phentermine. In other words, each phentermine 37.5 mg pill contains 37.5 mg of phentermine hydrochloride (phentermine HCL) per tablet or capsule. The quantity of inactive ingredients, such as fillers and dyes, does not affect this number.
What is Phentermine 37.5 mg Used For?
Phentermine HCL 37.5 mg is used to help overweight and obese patients lose weight. It may be appropriate for patients with a body mass index (BMI) greater than ( 1 ):
30 kg/m2, or
27 kg/m2 if the patient also has a weight-related condition like hypertension, hyperlipidemia or type 2 diabetes.
However, phentermine is not right or safe for everyone. It can prove especially dangerous for patients with certain medical conditions or who take other medications or supplements ( 4 ). A doctor is the only person who can determine whether phentermine 37.5 mg is right for you.
How Long Can You Take Phentermine 37.5 mg?

Phentermine is only intended as a short-term treatment, so it is only prescribed for 12 weeks at a time ( 1 , 5 ). Some doctors will prescribe multiple rounds of this medication with breaks in-between, but this treatment plan must be individually evaluated on a case-by-case basis.
As an adjunct therapy to a calorie-restricted diet and regular exercise, phentermine 37.5 is designed to complement patients' hard work – not replace the adoption of healthy habits ( 1 ).
Ideally, patients should use phentermine diet pills as a spring board for weight loss, while continuously working to establish a lifestyle that promotes long-term weight maintenance.
What Does Phentermine 37.5 Look Like?
The appearance of phentermine 37.5 varies dramatically by country and manufacturer. Tablets are typically white with blue specks, but capsules are all different colors depending on the pharmaceutical company who sells them.
Read more about how to identify phentermine.
Is phentermine 37.5 right for me?
Phentermine 37.5 mg is the most popular and most commonly prescribed dose of phentermine, but it is not the best choice for everyone.
Phentermine 37.5 produces a stronger reaction – both in terms of side effects and desired effects – than with lower doses ( 6 , 7 , 8 ). By comparison, while lower doses of phentermine often produce fewer side effects ( 7 ), they do not always provide enough appetite suppression and energy to produce significant weight loss.
As a result, the optimal phentermine dosage varies widely from patient to patient.
Phentermine 37.5 Capsules vs. Tablets
Phentermine 37.5 mg is available in both tablet and capsule form ( 1 ,9). Therefore, the choice between phentermine capsules vs tablets often comes down to doctor and patient preference.
Phentermine 37.5 mg Tablets
Tablets are beneficial because they are scored, which means that they are easy split into two separate doses of 18.75 mg ( 1 ).
Split tablets allow new users to gradually increase daily dosage. Likewise, halving phentermine 37.5 mg tablets is one way to slowly wean patients off phentermine at the end of treatment.
Alternatively, during treatment, some users prefer to split their tablet and take 18.75 mg (one half) at breakfast, and then another 18.75 mg (the other half) at lunch. This split dose can extend the medication's effects, which helps incentivize afternoon workouts and control late-night cravings.
Tablets are also cheaper than capsules in many cases (9).
Phentermine 37.5 Capsules
Capsules are generally preferred by patients who feel that smooth capsules prove easier to swallow than tablets. Some users also report that phentermine capsules work better than phentermine capsules.
While price varies between brand, capsules are also more expensive than tablets in many cases (9).
Brand-Name vs. Generic Phentermine 37.5
After many years on the market, phentermine HCL 37.5 mg is sold as both a brand-name and generic drug. In the US, about 82% of phentermine 37.5 patients take a generic pill, while the remaining 18% opt for the brand-name option: Adipex-P ( 10 ).
Some individuals prefer brand-name medicien because they feel more confident about the medication's effectiveness, while others choose generic because of its affordability.
Adipex-P
In the US, non-generic phentermine is sold under the brand name Adipex-P. It is available in two different presentations: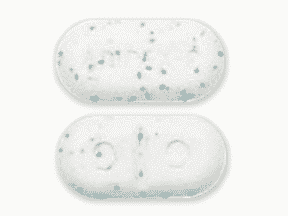 Adipex-P tablets are the most popular type of brand name phentermine prescribed in the United States. Manufactured by Teva Pharmaceuticals USA, these tablets come in only one dose: phentermine 37.5 mg. The Adipex-P tablet is white with blue speckles and imprinted with the text "ADIPEX P". It is scored to facilitate easy splitting and individualized phentermine dosage ( 1 ).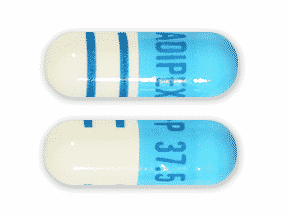 Adipex-P capsules, like the tablets, are manufactured Teva Pharmaceuticals USA and sold in a 37.5 mg dose. The capsules are blue and white with two parallel black lines going around the white half and a black imprint ADPIEX-P ( 1 ).
Capsules are still less popular than tablets, but some patients prefer these oblong pills because they can prove easier to swallow.
Generic Phentermine 37.5 mg
Phentermine 37.5 is also sold as generic capsules and tablets. Generic medications are typically cheaper than their brand name counterparts, but still contain the same form and amount of active ingredient.
Generic phentermine 37.5 mg manufactures in the US include ( 10 ):
Able Laboratories, Inc.
Actavis US
American Health Packaging
Aurolife Pharma, LLC – an Aurobindo Company
Blenheim Parmacal, Inc.
KVK Tech
Lannett Co, Inc.
Leading Pharma LLC
Par Pharmaceuticals, an Endo Company
PD-Rx Pharmaceuticals, Inc.
Rx Change Co.
Solco Healthcare US, LLC
Sun Pharmaceuticals, Inc.
Sunrise Pharmaceuticals
TAGI Pharma, Inc.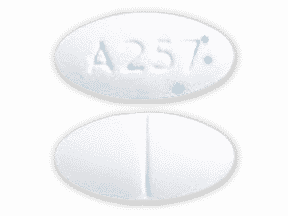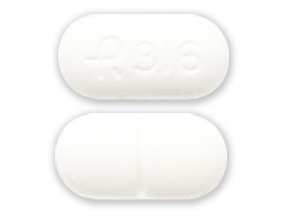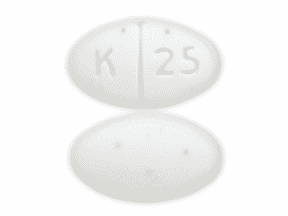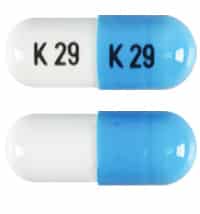 How to Take Phentermine 37.5 mg
Typical phentermine 37.5 dosage is one pill per day, taken first thing in the morning on an empty stomach. Depending on the formulation of the specific pill, as well as doctor and patient preference, phentermine 37.5 mg can be taken either 30 minutes before breakfast, or 1-2 hours after ( 4 ).
Never take multiple phentermine 37.5 pills within a 24-hour period. The maximum daily dosage of phentermine is 37.5 mg, so taking two 37.5 phentermine a day (75 mg total) is NOT safe or effective ( 4 ).
Ingesting more medication does NOT improve results, but does increase the risk of adverse reactions and potentially-fatal phentermine overdose.
Always take phentermine exactly as prescribed. Do not take it more often, take a higher dose or in any other way alter dosage without your prescribing doctor's explicit instruction to do so.
Always take phentermine exactly as prescribed. Do not take it more often, take a higher dose or in any other way alter dosage without your prescribing doctor's explicit instruction to do so.
Phentermine 37.5 Side Effects
Phentermine is a highly-effective and widely-popular weight loss medication, but that does not make it the perfect pill.
In addition to the intended effects of appetite suppression and increased energy, this stimulant drug can also cause a long list of unwanted side effects ( 4 ). These reactions range from mild to severe (and even life-threatening), so it is important to learn about potential symptoms before starting phentermine 37.5 mg and remain vigilant throughout treatment.
Read more about phentermine side effects.
Contact your doctor if any phentermine side effect worsens, persists or interferes with your daily life.
Where to Buy Phentermine 37.5

Phentermine is sold at most major pharmacies. Phentermine HCL (the active ingredient) is a class IV controlled substance, so it only available a prescription-only medication ( 6 ).
If you want to buy phentermine 37.5, the first step is to make an appointment with your primary care physician.
If you are a good candidate for this weight loss medication but he or she does not prescribe it, consider speaking to another specialist in your network. For example, a gynecologist, bariatric doctor or endocrinologist may see the benefit in potential weight loss and be willing to prescribe phentermine.
If you do not have a primary care doctor, local weight loss clinics may prescribe phentermine. A doctor will evaluate your current medical status, other medications/supplements and history with weight loss to determine if you are a good candidate for this medication.
Buying Phentermine 37.5 Online
It is NOT legal for US residents to purchase phentermine online.
The Ryan Haight Online Pharmacy Consumer Protection Act of 2008 outlawed the online sale of controlled substances ( 11 ). Given that phentermine hydrochloride (phentermine HCL) is classifies as a class IV controlled substance in both the US and abroad, online sale or purchase of this medication is illegal.
From a consumer standpoint, it is also risky to purchase medications online – especially from unknown vendors – given the high risk of receiving fake or counterfeit product ( 12 ,13).
Over the counter phentermine 37.5 mg does not exist.
Read more about fake phentermine.
Cost of Phentermine 37.5 mg
One of the reasons for phentermine diet pills' widespread popularity is the relatively-affordable price tag.
Phentermine 37.5 cost ranges from just $18 for generic pills to $87 for Adipex-P capsules each month (9). As a result, it is important to do your research and find-out which pill is right for you (both medically and financially) before visiting the pharmacy.
Below is the estimated cost for a one-month supply of phentermine 37.5 mg (9):
| Brand | Tablets | Capsules |
| --- | --- | --- |
| Adipex-P | $68 – $74 | $69 – $87 |
| Generic (assorted) | $23 – $30 | $18 – $40 |
Please note: All prices are given in US dollars and represent the cost of 30 pills before insurance, discounts or tax. This data is solely informational and does not represent any sort of price guarantee. Last updated April 2019.
Phentermine 37.5 Coupon
Generic phentermine is available for under $20 per month, but brand name options come at a much higher cost. Unfortunately, phentermine is not covered under by insurance plans – including Medicaid ( 14 ).
To help consumers pay for their prescription weight loss drugs, some pharmaceutical and online companies offer a phentermine 37.5 coupon as part of their customer loyalty program.
Read more about the cost of phentermine.
Phentermine 37.5 Reviews
Phentermine 37.5 is a popular weight loss pill, but does it really work? Are the side effects worth it? Browsing through pages of present and past users' honest phentermine 37.5 reviews helps answer those questions, plus shed light on other benefits and downsides of treatment with this medication.
Here are a selection of generic phentermine 37.5 reviews:
Trixie – Fantastic!
I've lost 70 pounds in 7 months. This is a fantastic pill that REALLY works. Every little thing adds up quickly and next thing you know you'll be right there in the finish line. I'm so proud of myself.
Jess – Day 3
I started on Phentermine 3 days ago and i do notice im not as hungry and im making better food choices and smaller portions. When i feel more hungry after 6 pm i usually drink a bottle of water and that suppresses the hunger.
ColineRose – Not The Same As Tabs
I've been taking the capsules for 2 months and I've only lost 9 pounds. It's crazy because I took phen tablets before and lost 15 pounds in the first month without exercise or anything. I really miss the tabs… they were so much more effective.
Phentermine 37.5 Success Stories
Some patients experience such success with this medication that they decide to share the details of their weight loss journey to motivate and encourage other users.
Here at Phentermine.com, we publish these inspirational accounts as phentermine 37.5 success stories. Check out the inspiring story below to get motivated to start (or keep pushing) on your own weight loss journey!
Monica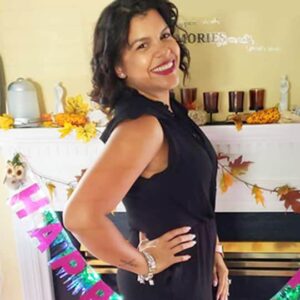 Monica was disappointed in the way she looked, so she decided to make a change with the help of phentermine 37.5 mg. In just three months, she has dropped from 185 to 135 pounds!
Monica says it was hard to stop eating sweets, but that it has been absolutely amazing to buy new, smaller clothes! She emphasizes the importance of exercise and works out most mornings – usually running or bootcamp.
Read Monica's full story, plus see her daily routine and sample meal plan: Monica's Success Story
Learn more about phentermine!
References
Teva Pharmaceuticals USA, Inc. (2017). Adipex-P: Highlights of Prescribing Information
Hendricks, E. J., Rothman, R. B., & Greenway, F. L. (2009). How Physician Obesity Specialists Use Drugs to Treat Obesity. Obesity, 17(9), 1730-1735. doi:10.1038/oby.2009.69
National Center for Biotechnology Information. PubChem Compound Database: CID=4771 (Phentermine).
Mayo Foundation for Medical Education and Research [MFMER]. (2018). Drugs and supplements: Phentermine (Oral Route).
Buchwald, H., Cowan, G. S., & Pories, W. J. (2007). Surgical management of obesity. Philadelphia, PA: Elsevier.
Rueda-Clausen, C.F., Padwal, R.S., Sharma, A.M. (2013). New pharmacological approaches for obesity management. Nature Reviews Endocrinology, 9(8), 467-478. doi:10.1038/nrendo.2013.113
Velazquez, A., & Apovian, C. M. (2018). Updates on obesity pharmacotherapy. Annals of the New York Academy of Sciences, 1411(1), 106-119. doi:10.1111/nyas.13542
Kim, K. K., Cho, H., Kang, H., Youn, B., & Lee, K. (2006). Effects on Weight Reduction and Safety of Short-Term Phentermine Administration in Korean Obese People. Yonsei Medical Journal, 47(5), 614. doi:10.3349/ymj.2006.47.5.614
GoodRx, Inc. (2019, April). Phentermine Prices.
CVS. (2019, April). Phentermine Hydrochloride.
H.R. 6353: Ryan Haight Online Pharmacy Consumer Protection Act of 2008, 110th Cong. (2008) (enacted).
Blackstone, E. A., Fuhr, J. P., & Pociask, S. (2014). Health and Economic Consequences of Counterfeit Drugs. American Health & Drug Benefits, 7(4), 216-224.
Wechsler, J. (2012, September 02). Campaign Mounts to Curb Counterfeit Drugs.
Gomez, G., & Stanford, F. C. (2017). US health policy and prescription drug coverage of FDA-approved medications for the treatment of obesity. International Journal of Obesity, 42(3), 495-500. doi:10.1038/ijo.2017.287