Shelby's Incredible Journey​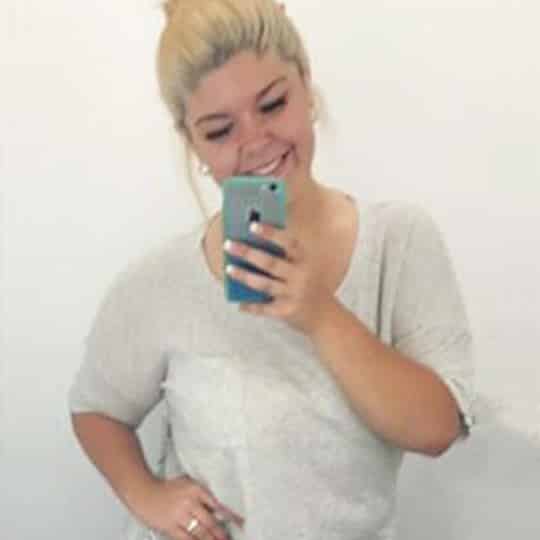 Lost 87 pounds
Age: 25
Start Weight: 226 pounds
Current Weight: 139 pounds
Treatment Duration: 7 – 12 months
"It's so satisfying seeing people that I haven't seen in a long time and they almost don't know who I am because I have lost so much weight. The look of shock is what keeps me going."
I saw number on the scale go over 200lbs and just knew I had to do something, because I always said I'd never let myself get over 200lbs.
Phentermine made it pretty easy to adjust in general, but I had a little trouble getting used to my "new" appetite. I would still order the same amount of food or cook the same amount as I always had for myself and I would only actually maybe eat a quarter of it.
The most rewarding part of my new lifestyle is that I feel better. I've learned to love myself inside and out, and my health is much better. Knowing I'm at a healthy weight and not having to worry if I'll be around to see age 50 is a wonderful feeling to finally have.
As far as advice goes, all I can really say is, don't give up. Phentermine does its job, but you have to do yours as well. It's not a miracle pill, but if you put in the effort to get started, phentermine will do the rest.
Losing Weight as a Student
I take phentermine first thing in the morning, and then usually eat some oatmeal for breakfast around 9am. If I'm hungry I grab a parfait for snack and then at around 1pm I have lunch – usually a salad. Dinner is typically light like soup and toast. I also try to make time to exercise.
WAKE UP & TAKE PHENTERMINE

BREAKFAST

Oatmeal
SNACK

Fruit parfait
LUNCH

Caesar salad with grilled chicken
DINNER

Broccoli soup and a small avocado toast
BEDTIME

Check out similar success stories: