Average Monthly Weight Loss On Phentermine
Average monthly weight loss on phentermine is not a precise figure because weight loss varies so significantly from person-to-person. While some patients lose 20 or more pounds in a single month, others struggle to drop even one pound per week. Starting weight, pre-existing medical conditions, genetics, diet, physical activity and other factors all affect individual phentermine weight loss results.
Still, despite the wide range of actual phentermine results (and reviews), most people lose more weight with phentermine than without it.
How Phentermine Enhances Weight Loss

Phentermine is a central nervous system stimulant. It creates a biological response similar to "fight or flight" that promotes weight loss because, as part of the heightened state, appetite decreases, energy increases and metabolism revs ( 1 ). All of these effects work together to help patients lose weight faster and easier.
Still, phentermine is not a miracle pill. It should always be combined with healthy lifestyle changes to achieve best results.
How Much Weight Can I Expect to Lose on Phentermine?
Minimum expected weight loss on phentermine is ≥5% of body weight in three months ( 2 ).
This translates to a predicted weight loss of at least 10 pounds for someone with a starting weight of 200 pounds, or at least 12.5 pounds for a person who starts at 250 pounds.
Here are the short-term weight loss goals for patients at different starting weights:
| Starting Weight (lbs) | Short-Term Goal (-5%) | Pounds to Lose |
| --- | --- | --- |
| 140 | 133 | 7 |
| 160 | 152 | 8 |
| 180 | 171 | 9 |
| 200 | 190 | 10 |
| 220 | 209 | 11 |
| 240 | 228 | 12 |
| 260 | 247 | 13 |
| 280 | 266 | 14 |
| 300 | 285 | 15 |
While these modest weight loss goals may seem disappointing to some more-ambitious dieters, it is healthier (and more sustainable) to lose weight slowly and steadily ( 3 ). Rapid, dramatic weight loss may be rewarding short-term, but it is much harder to maintain and puts you at an increased risk for lean muscle loss and nutritional deficiencies.
Unfortunately, the short-term nature of this medication makes many patients feel like they need to lose as much weight as possible, as quickly as possible.
Phentermine is only FDA-approved as a "short-term treatment" for exogenous obesity, meaning that it should not be taken for more than 12 weeks at a time ( 4 , 5 ). However, if someone has more weight to lose than proves realistic in 12 weeks' time, many doctors will prescribe phentermine off-label for longer periods of time or give patients multiple rounds of treatment punctuated by 1-2 month breaks.
Phentermine Average Weight Loss
Every patient loses a different amount of weight, and loses weight at a different rate, while taking this medication. However, clinical trials and years of patients' self-reported results give us a good idea about the average weight loss while taking phentermine.
Below you will find the latest information about average weight loss on phentermine in a week, month, three months, six months and one year.
In One Week
Average weight loss per week on phentermine is about 1-4 pounds, based on both clinical research and user reviews. Studies indicate weekly weight loss trends towards the lower end of this range, while patients self-report more rapid weight loss.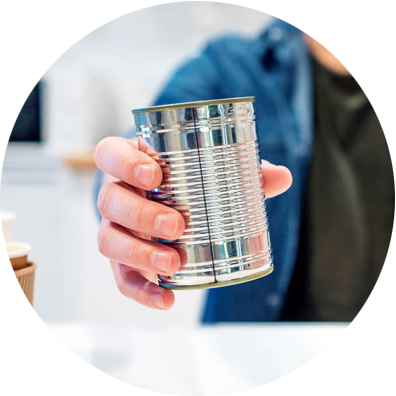 How much weight is that?
A 15 oz can of beans weighs about one pound.
In One Month
Weight loss varies significantly between individuals, but research shows that phentermine users can expect to lose about 3-5 pounds per month [6-8]. This is a healthy rate of weight loss that allows the body to burn fat while also maintaining valuable lean muscle tissue ( 5 ).
Still, users' self-reports indicate that average weight loss on phentermine in a month is closer to 5-10 pounds, or even more (6). Younger, heavier and more active patients tend to lose weight faster than their older, lighter or more sedentary counterparts.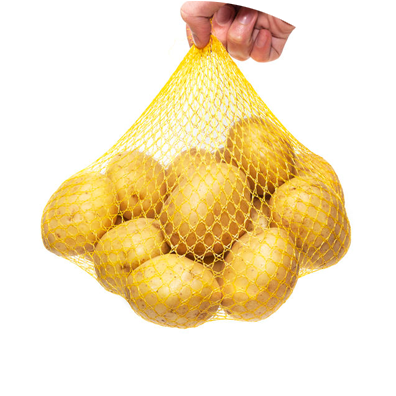 How much weight is that?
One standard bag of potatoes weighs about 4 pounds.
Notably, average weight loss in the first month of phentermine use is more than weight loss in subsequent months for two main reasons:
Stronger stimulant effects. Patients often experience the strongest appetite suppression and most noticeable energy boost in the first couple of weeks of treatment, both of which facilitate greater weight loss.
Loss of water weight. People commonly drop pounds faster in the first month of a diet because they lose water weight when their bodies start drawing on glycogen for fuel ( 7 ).
Can You Lose 20 Pounds in a Month on Phentermine? ​
Yes, it is possible to lose 20 pounds a month on phentermine, but the average user does not achieve this striking weight loss.

Individuals that report rapid, dramatic weight loss are usually in their first month of treatment and have committed to major lifestyle changes alongside the medication. Sarah, for example, focused on healthy eating, proper hydration and regular activity during her postpartum phentermine journey. She lost an impressive 22 pounds in just one month!
Read Sarah's story and watch her video here.
In Three Months
In one study, patients who took 37.5 mg of phentermine HCL and followed a 1500 calorie per day diet lost an average of 16 pounds in 3.5 months. That equates to just under 5 pounds per month ( 8 ).
Another study found that taking phentermine hydrochloride alone, without any special diet or exercise plan, led to an average weight loss of 8 pounds in 3 months, or about 2.67 pounds per month. However, in this second study, results proved inconsistent with some patients losing no weight at all and others (especially younger subjects) losing more than 16 pounds ( 9 ).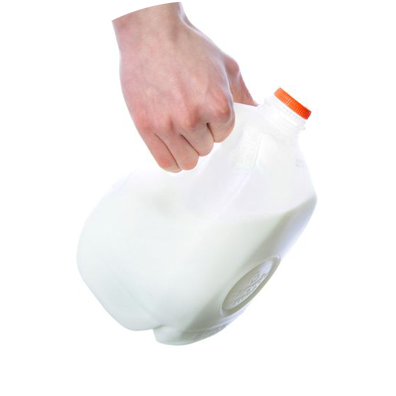 How much weight is that?
A gallon of milk weighs about 8.6 pounds.
In Six Months
Users who have taken phentermine off-label for six months of continuous treatment, or who have been prescribed two separate rounds of phentermine with a break in-between, self-report an average weight loss of 55 pounds (10). When broken-down, that is an average loss of just over nine ;pounds per month.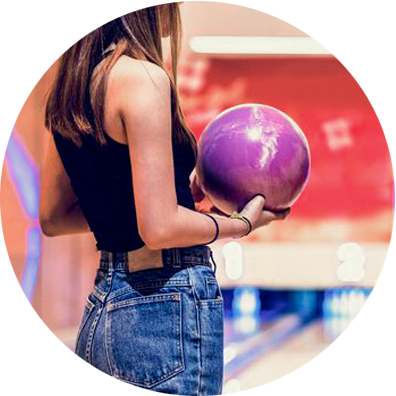 How much weight is that?
5 medium-sized bowling balls weigh about 50 pounds.
In One Year
In a 1968 study, patients treated with 30mg phentermine resin (Duromine) plus a low-calorie diet lost an average of 27 pounds in nine months ( 11 ). That converts to about three pounds per month, or about 36 pounds per year.
However, based on more recent phentermine before and after stories submitted online, the self-reported average phentermine weight loss in one year is closer to 65 pounds, or a little over 5 pounds per month (10).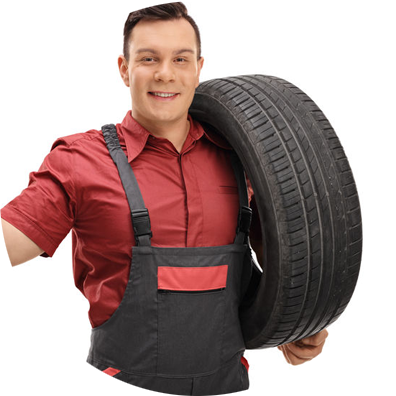 How much weight is that?
The average car tire weighs 22 pounds.
Qsymia: Average Weight Loss
Qsymia, a brand name combination of phentermine HCL and topiramate-ER, is one of the most effective weight loss medications on the market ( 12 ).
A 2012 study found that patients who took the highest dose of phentermine-topiramate (15 mg phentermine HCL + 92 mg topiramate-ER daily) lost significantly more weight than those who took a lower dose of phentermine-topiramate or a placebo. In fact, subjects taking the highest dose of phentermine-topiramate lost almost 11% of their starting body weight over the course of the 56-week trial (as compared to 5% and 1.5% in the lower dose and placebo groups, respectively). Given that the starting weight in this group was an average of 253 pounds, that translates to an almost 28-pound weight loss in just one year ( 13 ).
A subsequent study in 2016 supported these results, reporting that over 75% of patients on combined phentermine and topiramate treatment lost at least 5% of their body weight during the one-year trial period ( 12 ).
National Center for Biotechnology Information. PubChem Compound Database: CID=4771 (Phentermine).
Apovian, C. M., Aronne, L. J., Bessesen, D. H., McDonnell, M. E., Murad, M. H., Pagatto, U., . . . Still, C. D. (2015). Pharmacological Management of Obesity: An Endocrine Society Clinical Practice Guideline.The Journal of Clinical Endocrinology & Metabolism,100(2), 342-362. doi:10.1210/jc.2015-1782
Division of Nutrition, Physical Activity, and Obesity, National Center for Chronic Disease Prevention and Health Promotion. (2018, February 13). Losing Weight | Healthy Weight | CDC.
Buchwald, H., Cowan, G. S., & Pories, W. J. (2007). Surgical management of obesity. Philadelphia, PA: Elsevier.
U.S. Food and Drug Administration. (2012). Adipex-P (phentermine hydrochloride) capsules label [Brochure].
Phentermine User Reviews for Weight Loss at Drugs.com. (2019, April 18).
Mayo Clinic Staff. (2018, February 06). Weight loss stalled? Move past the plateau.
Kim, K. K., Cho, H., Kang, H., Youn, B., & Lee, K. (2006). Effects on Weight Reduction and Safety of Short-Term Phentermine Administration in Korean Obese People.Yonsei Medical Journal, 47(5), 614. doi:10.3349/ymj.2006.47.5.614
Kim, H. O., Lee, J. A., Suh, H. W., Kim, Y. S., Kim, B. S., Ahn, E. S., . . . Park, Y. G. (2013). Postmarketing Surveillance Study of the Efficacy and Safety of Phentermine in Patients with Obesity.Korean Journal of Family Medicine, 34(5), 298. doi:10.4082/kjfm.2013.34.5.298
Various users. (2018, August 23). Phentermine Success Stories at Phentermine.com.
Munro, J. F., Maccuish, A. C., Wilson, E. M., & Duncan, L. J. (1968). Comparison of continuous and intermittent anorectic therapy in obesity.British Medical Journal, 1(5588), 352-354. doi:10.1136/bmj.1.5588.352
Khera, R., Murad, M. H., Chandar, A. K., Dulai, P. S., Wang, Z., Prokop, L. J., . . . Singh, S. (2016). Association of Pharmacological Treatments for Obesity With Weight Loss and Adverse Events.JAMA, 315(22), 2424. doi:10.1001/jama.2016.7602
Allison, D. B., Gadde, K. M., Garvey, W. T., Peterson, C. A., Schwiers, M. L., Najarian, T., . . . Day, W. W. (2011). Controlled-Release Phentermine/Topiramate in Severely Obese Adults: A Randomized Controlled Trial (EQUIP).Obesity, 20(2), 330-342. doi:10.1038/oby.2011.330