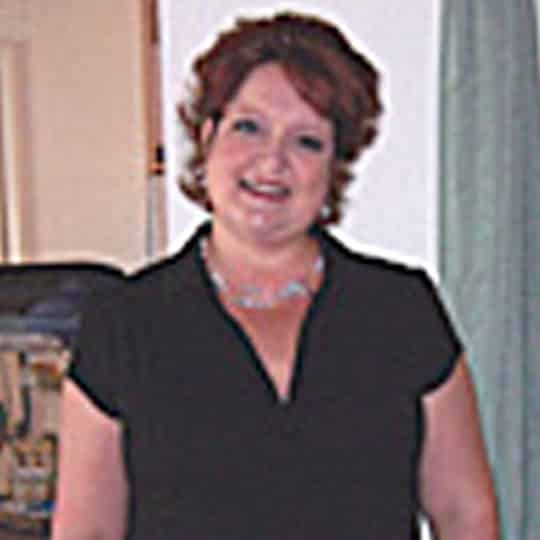 Lost 46 pounds
Age: 39
Start Weight: 230 pounds
Current Weight: 184 pounds
Treatment Duration: 4 – 6 months
"It works only if you are mentally ready. You can say it in your mind but if you heart is not ready, it will not work."
I was diagnosed with high blood pressure in 1998, then thyroid disease in 2001 and then type 2 diabetes in 2005. I have been struggling with weight since my son was born in 1993. I was 170 when I got pregnant then stayed home with him for a year and gained 50 pounds more.
Since then, as age and stress came along, I gained again. I topped out at 230. At that point, I was spending over $100 per month for meds.
We went on vacation in Oct of 2006. When I came back I was just ready to finally do something about my weight. I went to my doctor.
He and I had been fighting over my weight for 4 years. I was just not ready to accept the advice given to me… He kept saying "Cut everything you eat in half". I just loved food too much and didn't want to cut it in half.
Then in November I just snapped: I got tired of wearing a size 22 and being fat.
When I told the Dr. that I wanted to try Adipex, he told me that with my high BP, he would have to increase the meds for it. I said whatever you have to do to get this off me!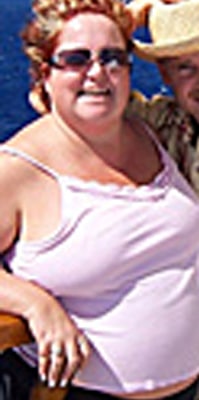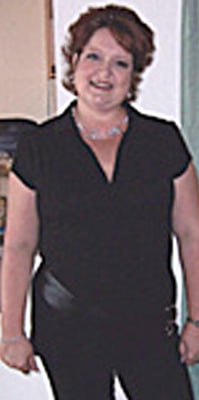 I was working 2 jobs at the time so it really helped me get over the "walk in the door at home and eat" habit. I didn't get home till 11pm at night sometimes. On break I was not hungry so I would eat a banana.
I lost 30 lbs by New Year's Day. Then I got stuck at 200. I spoke with a nutritionist at the gym where I do aqua class 2 times a week. She told me to go to the library and get the book "Eating for your Blood Type". I also got "Cooking for your blood type." Those books – with God's help – have changed my life. I never realized how certain food affected my blood and kept me from losing weight.
I am now at 184 and still going. I cried happy tears in the dressing room at Bealls Outlet a few weeks ago since I have not put on a size 14 since my wedding dress 14 years ago!! They probably thought I was crazy, but I didn't care.
I now am off the blood pressure meds and the insulin! Even with thyroid disease, I still lost weight.
It's amazing to me. I had tried so many other things to lose weight but the mind set was not there. The combination of GOD, Adipex, and those books has changed my life forever.
I even sold all my clothes to a consignment shop so that I could use the money to buy smaller sizes! It feels so good to be thin again.
Check out similar success stories: