Naomi's Stunning Weight Loss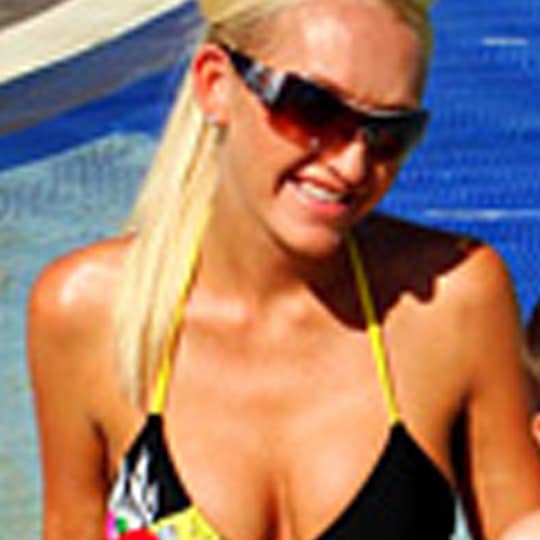 Lost 53 pounds
Age: 31
Start Weight: 174 pounds
Current Weight: 121 pounds
Treatment Duration: 1 – 3 months
"I was so happy to find this site… There are so many people going through the same thing as me and I don't feel so secluded and away from the world because there are people just like me trying to achieve the same goals."
I became a mother and with the weight on me, it really slowed me down and also made me feel very self-conscious. When I was at my heaviest, I felt ashamed and actually started becoming a hermit in my own home because I felt embarrassed. I had let myself get to that point in my life.
I remember running into people from my past and they would say things like, "oh I hardly recognize you". It wasn't because I had made some major changes to my face or hair, it was because I had put on so much weight and it made me feel terrible.
The thing that got me to want to lose weight was I hated not being myself anymore. I am a very outgoing person and the weight had turned me into a shy and unfriendly person. I wanted my life back.
For me the hardest part of this new adjustment is, what now? I have always either been losing weight or gaining weight. For me the struggle will be to maintain and not lose or gain, this is something I have never dealt with in my life. Hopefully my new light on healthy choices will help me succeed in this goal, and this site is a great place to go when you need help or have a question.​
The most rewarding parts of weight loss are:
I can now run around with my son and actually keep up with him and I love being able to play ball or swim in the pool and not run out of breath.
I love that I can buy what I like of skinny girl clothes. It's so nice being able to go into any store and be able to fit in something.
I love that my husband is falling in love with me all over again. He has always supported me wherever I was at in my life, but he is enjoying the new me just as much as I am and it makes me feel amazing that my husband thinks I am sexy.
My only advice is don't give up!
There will be times when you want to give up or eat that whole pizza but no food will taste as good as skinny feels. Good luck to everyone!
Learning About Good vs. Bad Food
The 35 pounds I took off before phen took me a long time to lose. I started working out and trying to lose weight in March of last year and it was a battle, let me tell you.
One month I would lose 4-5 pounds and then the next month I'd lose like 2… it was so discouraging at times. I think that's why I have so much sympathy for people when they struggle with diet, binge eating, or just eating right.
I started working out 5-6 days a week and was bustin' my butt. When I was at the gym, I was there for over an hour each day. So when I would go weeks without losing weight I would just sit there and cry. I was so discouraged because I was keeping my calories at 1200 calories and working out and I thought I was doing all the right things.
When I finally got down to the 150s, I thought I had finally figured everything out and then my weight just froze at 143 for almost 3 months. I was so angry because when I talked to my regular doctor he said "just work out and watch what you eat". This made me so angry because that was exactly what I was doing.
You see, a lot of doctors love to throw this out but they don't really give you a detailed definition of what eating right means. To me, I felt that if I was staying under 1200 calories then I was eating right.
After going to my weight loss doctor, I met with a certified nutritionist who explained to me what a good food was and what a bad food was (and I don't mean just chips and candy) – I mean like how some foods are high in carbs or are processed and will keep you from losing weight.
The biggest one was her explaining to me what high fructose corn syrup does to the body. For me, my body seemed to just hold the weight because it didn't know how to process these types of food.
Once I got my diet under control and continued to take the Phen, the weight has slowly and steadily, inch by inch come off. I don't know where I'd be if I wouldn't have gone in to the weight loss doctor and the nutritionist.
It's so easy to feel defeated and you want to give up. There were so many times I just wanted to throw in the towel and just give up and go eat whatever I wanted, but somehow I stuck with it and finally got here.
I think that one of the other things that helped me was this site's support group, it helps you to feel accountable, you want to achieve so you can share your own success so it keeps you motivated.
Check out similar success stories: