Monica's Marvelous Weight Loss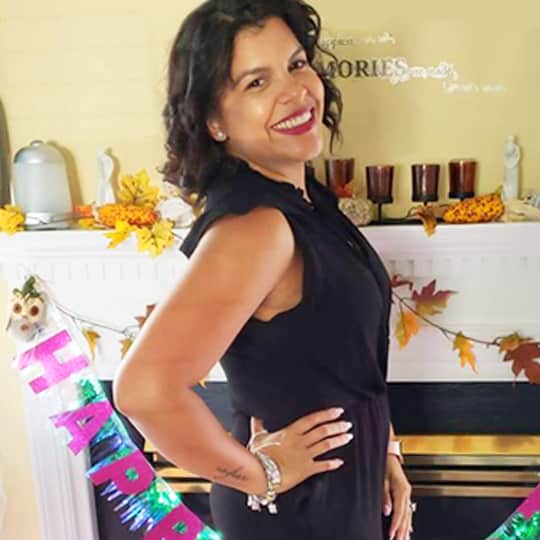 Lost 50 pounds
Age: 33
Start Weight: 185 pounds
Current Weight: 135 pounds
Treatment Duration: 1 – 3 months
"It's all about the small victories. Buying new clothes has been amazing."
I decided to take phentermine because I was disappointed in the way I looked. I was depressed.
It was hard at first and not eating sweets anymore was really challenging. I also had dry mouth, but I would just chew gum and the uncomfortable feeling would go away.
Exercise is also very important. Don't give up and don't let no one bring you down.
Through it all it's been the small victories that have kept me going.
Buying new clothes has been amazing. I even went shopping and picked pants from the juniors' section they are size 14 and what can I say they fit perfect, last time I wore a size 14 I was like in middle school.
Getting amazing compliments from everyone has been so rewarding.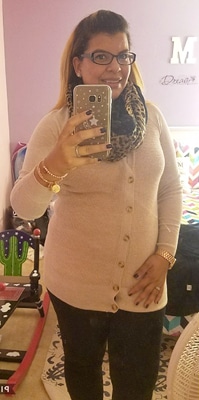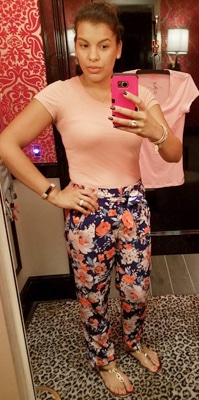 My Day-to-Day with Phentermine
My personal trainer, here where I live at in NC, does a 6 week boot camp 3 times a week, so I do that plus 45min of cardio every morning.
Eating was easy for me. For breakfast I have some oatmeal or egg whites, lunch is usually salad with grill chicken, and for dinner I like to have brown rice, vegetables and salmon or grilled chicken.
WAKE UP & TAKE PHENTERMINE

WORKOUT

Running
BREAKFAST

Egg whites and one toast
LUNCH

Salad with grilled chicken
SNACK

Greek yogurt
WORKOUT

Bootcamp
DINNER

Brown rice and salmon
SNACK

Tea
Check out similar success stories: