Melissa Lost Weight to Play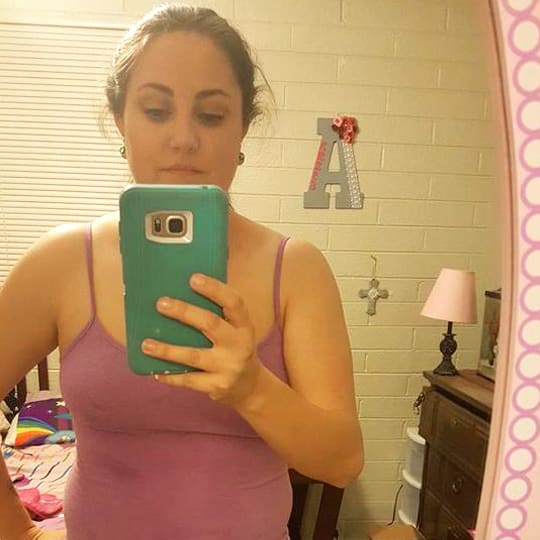 Lost 35 pounds
Age: 29
Start Weight: 170 pounds
Current Weight: 135 pounds
Treatment Duration: 4 – 6 months
"I decided to make a change not only for me, but for my daughter as well. She deserves to have a mum who can run and play with her."
I decided to make a change not only for me, but for my daughter as well. She deserves to have a mum who can run and play with her.
My advice would be to start slowly. Most people make multiple huge changes all at once and they end-up failing.
Make 1 or 2 small changes at a time. For example: increase your water intake and cut portion sizes. Do this for a month or two then add 1 or 2 more changes. In my experience, when I change everything all at once I give up extremely quickly.
Since trying things with a different approach I have had great results.
The most difficult adjustment for me was definitely was giving up the energy drinks and soda. I used to drink 3-4 sodas a day. I have cut down to 1 or 2 a week and I have dropped the energy drinks all together.
The most rewarding part of this journey has been playing with my daughter. I still get winded, but now I can play longer before I have to stop and take a break. Also, my doctor has lowered my blood pressure medication to a very low dose.
A Day in My Life with Phentermine​
I start my day super early and then take my pill immediately after waking up (about 2 hours before my usual breakfast). I haven't changed my diet much, I just eat smaller portions and drink so much water. My lunch is usually a salad and my dinner is always protein with a small side of carbs.
WAKE UP & TAKE PHENTERMINE

BREAKFAST

Egg, tomato & onion scramble with a slice of toast
LUNCH

Green salad with salmon
SNACK

Apple and peanut butter
DINNER

Grilled chicken with a small amount of sweet potatoes
BEDTIME

Check out similar success stories: