Krista's Clean Weight Loss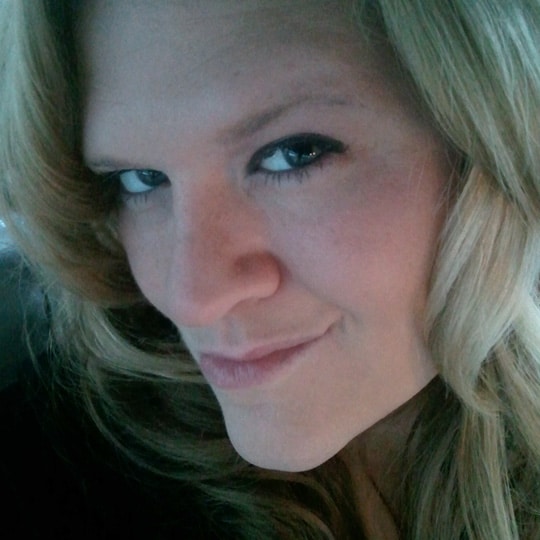 Lost 75 pounds
Age: 35
Start Weight: 298 pounds
Current Weight: 223 pounds
Treatment Duration: 4 -6 months
"You can do it! Whatever you truly set your mind to achieve, you will succeed!"
I needed to lose weight because I wanted to be a healthy and fit mother for my children. I didn't have the energy I needed to keep up with them.
After losing all that weight, I love seeing myself in the mirror and having my children tell me how small I look. Even though I still weigh 223 lbs, I'm skinny to them since they've never seen me this size! I joke with my two girls telling them how mama will be borrowing their jeans by this time next year!!
It's also rewarding to know that I have control over my emotions and when I want to eat, I will choose a healthy snack versus a soda or chips. The energy that I have is amazing, especially if I am alert enough to go to school 32 hrs a week, work 40 hrs a week and still have time to jog 30 minutes a day and spend time with family!
Whole Food and Phentermine
I weighed about 165 lbs in high school, which looked good as I've always carried my weight well. After the birth of my first child, I weighed 265 lbs. After the birth of my second child, I weighed about the same. My last child was born December of 2011 and I weighed 298 lbs. I tried to diet to get the weight down and nothing worked. Mainly due to the fact I had a hard time sticking with anything.
In July of 2012, a friend told me about a weight loss clinic in Owasso, Oklahoma called "Calorie Counter". She said she lost a lot of weight going there and told me I should check it out. As a very last resort, I did! I began taking phentermine 37.5 mg once a day at the end of July in 2012 weighing in at 298 lbs.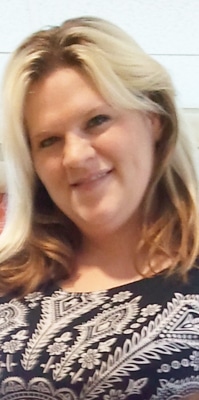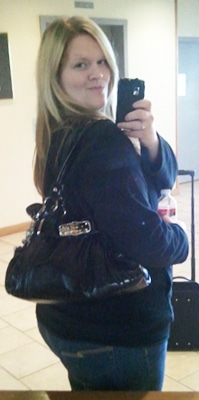 The first couple weeks, I called in to the clinic in which I had gotten my new diet plan at least twice a week telling them of how much weight I had already lost and that I couldn't seem to eat. Nothing sounded good. It didn't matter if a buffet was in front of me with all of my favorite foods, I did not want to eat. They encouraged me to try to make myself eat the 1200 calories a day as instructed by my physician, so I tried.
I would eat one egg and a piece of dry toast or oatmeal in the morning, a handful of grapes mid-morning, half a sandwich or small salad for lunch, a handful of nuts for snack with yogurt or fruit, and a small dinner. I only seemed to crave healthy stuff and began craving things I never liked before, like tomatoes. I would eat a tomato for a snack.
Before I knew it, the second month, I went to get my refill and weighed in at 278 lbs – a 20 lb loss!! I was so excited, this just encouraged me even more!
Then I was assigned a project to do in one of my classes on how chemicals affect the body. I did mine on high fructose corn syrup, aspartame, and MSG. During my research, I found astonishing facts and studies proving the diseases these ingredients can cause and how they affect the body. I was so scared because I wanted to be the healthiest mother I could be for my children and I want to be healthy and fit enough to live a decent length of time to at least see them grow up and have families and do it disease free! I then shared my information with my husband and we went through our cabinets and got rid of all food in our home that consisted of The (10 or 13) ingredients to avoid like the plague (it's an article you can google with facts on each ingredient).
To our surprise, it was 90% of our food!! Most of which appeared to be the healthiest bread you could purchase at store, lean frozen healthy dinners, you name it, it was bad!! I thought what I was eating was healthy, and I'm sure it was healthier for me than what I was eating. The fact was I want to be healthy, not just lose weight.
I began eating fruits, vegetables and 100% whole grains (like quinoa, brown rice, wheat germ, flaxseed, bulgar, buckwheat and steel cut oats), plus fish, chicken, and turkey. I limited my red meat to maybe once a week due to the cholesterol and fat. I limited my carbs, and fat, and increased in fruits and vegetables.
I went from drinking only soda and juice to only water and tea. Occasionally, I will have a glass of juice here and there but only 100% juice, not from concentrate, but organic.
The first couple months, we went from spending around $500 a month in groceries to $600 a month. But, we had just gotten rid of all our food in our home so were stocking up on unbleached wheat flour, wheat flower, raw honey, pure maple syrup, organic fruits, veggies, meats and snacks. We were really nervous at spending so much since $600+ a month in groceries is a lot of money and we have bills to pay like everyone else!!
To our surprise, due to the richer nutrient content and fiber in the foods we were now eating, we felt satisfied with our meals sooner, and ate less. Now we spend on average $350-$400 tops a month in groceries, and we have completely healthy, all-natural meals and its cheaper than the other food!!
It is now February 2013 and I now weigh 223 lbs. I have officially lost 75 lbs. and feel great! To be completely honest with you, during the past 6 month, my 75 lb. weight loss has been due to diet only!
I am a nurse and a full-time student going for another nursing degree and due to my extremely limited time, I did not exercise.
However, I just started the Couch to 5k jogging program in which you jog 3 days a week for 8-9 weeks, gradually increasing your endurance to complete and jog a full 5k. It's so easy, anyone can do it. For example, week 1, x 3 days, you walk five minutes then alternate jogging 60 seconds and walking 90 seconds for 20 minutes then do a 5-minute walk cool down. Then, week 2 x 3 days, you walk 5 minutes, then alternate jogging 90 seconds and walking 2 minutes for 20 minutes, then end with a 5-minute walking cool down. So forth and so on. I jog 6 days a week versus the 3 and I do each week for the 6 days as I was only moderately active with work prior, so it's been a little harder for me!
Phentermine has been such a wonderful tool for my weight loss. I could have lost even more exercising with diet and phentermine, but I did what I could and it was a start. I cannot complain because I haven't been this small last since I was pregnant with my first child!
80 lbs to go and I'm set!! I'm giving myself until March of 2014 to lose 88 more lbs and I know that with my new healthy habits, lifestyle and mindset, I can do it!!
Krista's Weight Loss Advice
I recommend phentermine combined with a diet consisting of fruits, vegetables, 100% whole grains, lean, healthy, hormone, steroid free, grass fed meats and proteins, a good multivitamin, and 30 minutes of exercise a day. These components together will give you your highest optimal level of weight loss if you stick to it.
Also, I use My Fitness Pal for iPhone and it's a free app in which you can track your calories, and exercise and more daily. It's a wonderful tool because you scan your food, and select your portion amounts and you're done!! This makes it easy to go back and see where you can make adjustments in your diet to better fit your needs or to increase the weight loss. You can even keep your weight record and updated photos on it!!
Check out similar success stories: