Kevin is Healthier Than Ever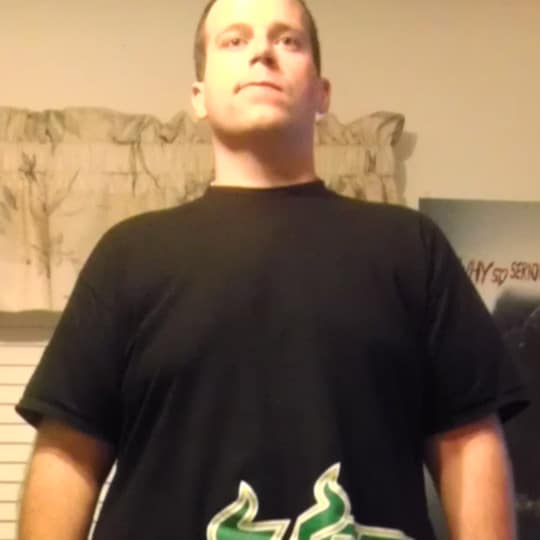 Lost 126 pounds
Age: 25
Start Weight: 402 pounds
Current Weight: 276 pounds
Treatment Duration: More than a year
"I feel like I have a new lease on life. I am more physically active than I ever have been. I look healthier, but most importantly I feel healthier."
All my life, I have been on the heavy side. When I was younger kids would pick on me and call me every nasty name in the book referring to my obesity. As I progressed through school I got bigger and bigger and bigger.
About a year and a half ago upon being offered employment at my current workplace, I was required to submit to a pre-employment physical. I stepped on the scale and I was shocked by the number I saw… 402.4 pounds!
The doctor told me that I was pre-hypertensive (high blood pressure) and that I needed to lose weight and he was serious. He discussed the DASH diet with me and I told him I would give it my best effort.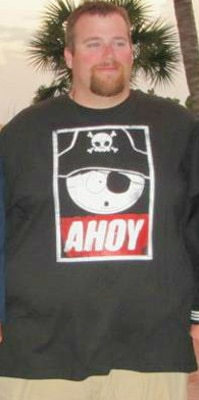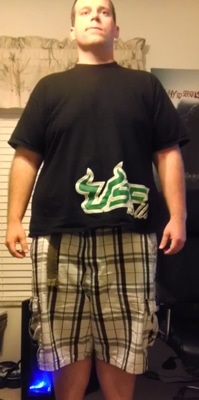 So I started watching what I ate, like a hawk. I started going to the gym 3 times a week, then 4, then 5. Then I came to a plateau and also never feeling full.
I had noticed that while I was on my diet, I never had that satiating feeling, so I spoke to my doctor about this and he recommended phentermine. I didn't think anything of it at the time, but then I hit another plateau and actually gained 20 lbs. I said to myself this has to stop.
I made another appointment with my doctor and here I am a little over a month later, down 13 pounds thanks to phentermine helping me feel full and curbing my cravings.
I feel like my weight loss journey has helped develop a new me. One that is conscious of the dietary world around me. I'm so glad that phentermine exists.
Support Leads to Success
If you feel like you're fighting a losing battle, just talk to your doctors, friends or family. They'll be able to motivate you and provide you with support in many areas. And most of all, don't ever say you can't do it! If you have that attitude, you'll always be 100% right.
Don't ever give up and never stop striving for your own personal goals!
Check out similar success stories: