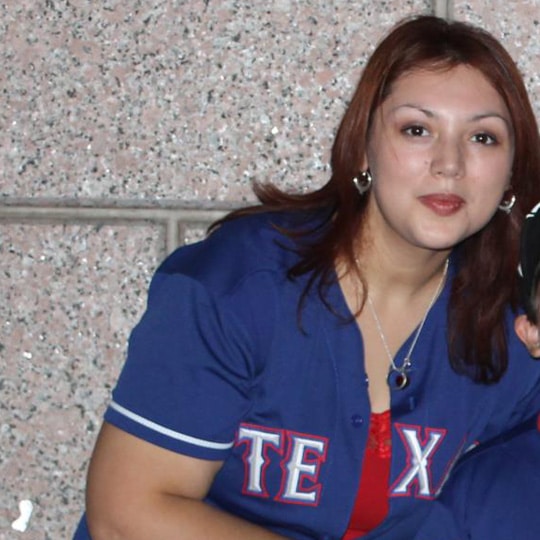 Lost 70 pounds
Age: 29
Start Weight: 265 pounds
Current Weight: 195 pounds
Treatment Duration: More than a year
"Now I feel so much better about the way I look and have more energy to do stuff with my son!"
I gained a lot of weight after I had my son nearly 9 years ago. To be honest I have never been real thin, but I had never been close to being this heavy.
I always gave the excuse that I had time to lose the weight – I was still young. I would start something to try to lose weight, but I never could keep up with it. Having a young child and husband, it can be hard to maintain a routine.
I really began hating myself and the way I looked but still could not change. My marriage started suffering because of my self-image.
Then I began having severe back problems following an accident. When I went to see the doctor, he said that the injuries that I received from the accident were aggravated by my weight, and that was that.
I went to my primary care doctor and asked for help. I started taking phentermine in July of last year. I used it for 3.5 months and lost 70lbs while on it. With the help of Phentermine, I was able to change my eating habits and how much I eat. I also started exercising because it gave me the additional energy that I needed to get started.
Phentermine is not a miracle pill – it's an aid to help change your lifestyle. It is not a cure all, you must be willing to maintain your changed habits once you stop taking it. It is hard, but with support and willpower it is possible.
Check out similar success stories: