Darryl: Determined to Lose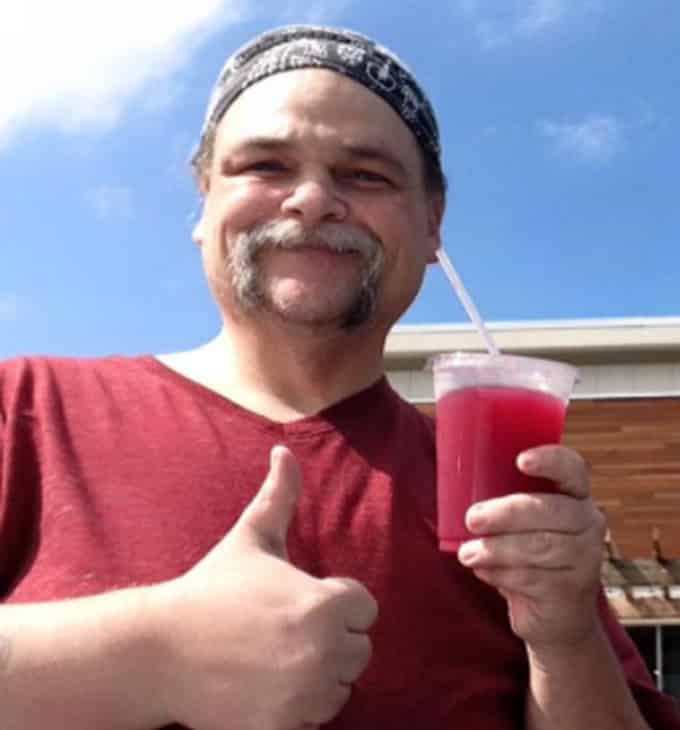 Lost 110 pounds
Age: 57
Start Weight: 465 pounds
Current Weight: 355 pounds
Treatment Duration: More than a year
"I made a promise to myself that I would change my life. With phentermine and a lot of hard work, the weight really started coming off!"
After spending approximately 7 days in the hospital monitoring a mass of blood clots in my lungs, I could not continue to exist in a nearly a 500lb body.
The doctors said the only way I could lose the amount needed to be healthy was to undergo weight loss surgery, but I considered going under the knife a last resort.
So, I made the decision to do this on my own. It required a personal internal promise to unleash inner discipline, and that realizing I didn't put this weight on overnight and it won't disappear overnight.
The most rewarding part of my journey so far is the way I have put the importance of food behind me.
The support and love from friends and family is my new reward, as is the ability to inspire and motivate others trough my story on my YouTube channel "Darryl Fat and Fifty Narbe." Having the ability to buy sweats off of the rack and be focused on my overall health and well-being (not just on the scale) is great too.
As I transitioned off phentermine, I tried Phen Caps. I could feel the energy without the jitters or crash, an easy sustained energy. I started a job at my fave gym and Phen Caps get me through a shift without hunger!
You have the ability in you to stop saying "I can't give up this or that". Attitude is everything. Phentermine allows you to unlock what has been inside you all along.
Work hard, focus, don't fall for gimmicks. Eat less, eat healthy, and increase your activity… WE GOT THIS!
110 Pounds: One Day at a Time
For breakfast and dinner, I like to prepare my protein shakes with unsweetened almond milk and peanut butter. Lunch is usually a more traditional, but still healthy meal of chicken or fish and an avocado.
WAKE UP & TAKE PHENTERMINE

BREAKFAST

Protein shake and tablespoon of peanut butter
LUNCH

Chicken / fish with avocado
SNACK

Sugar free Jell-O
DINNER

Protein shake and whole-grain toast with peanut butter
BEDTIME

Check out similar success stories: