Danielle's Daring Weight Loss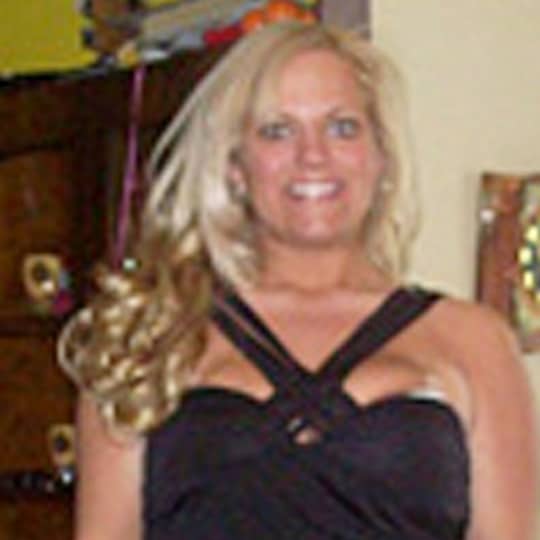 Lost 63 pounds
Age: 24
Start Weight: 195 pounds
Current Weight: 132 pounds
Treatment Duration: 4 – 6 months
"The best piece of advice I can give is that the disappointment of 5 lbs will still be there when the satisfaction of that brownie has long been forgotten."
I want to be healthy for my kids. I want them to be able to grow up and have a good body image. I don't want them to see me having the health problems and risks that so many people in my family suffer from as a result of morbid obesity.
The most difficult adjustment during my weight loss journey for me was learning to cook a wider variety of things. For a crash diet it's okay if you live off of grilled chicken and broccoli, but when this is going to be a permanent change in your life you have to learn to cook healthy. You have to take your favorite comfort foods and learn to make healthy alternatives (i.e. the oven "fried" chicken that I love).
Plus, everything is so rewarding now that I'm thinner! I'm going to be shallow for a minute but the attention, the whistles, and the clothes are amazing. Seriously it feels great to have two babies and still feel like I can go out with my friends who have no kids and still be the hottest one in the group.
I love going out to places with my kids. I'm the only mommy running through the toy store in the mall, kids in tow, an armful of bags, in high heels. I never had this kind of energy before the weight loss and I love it.
My advice: Stop dieting! Make over your life. Learn portion control. Learn how to eliminate the poisons that you're putting in your body.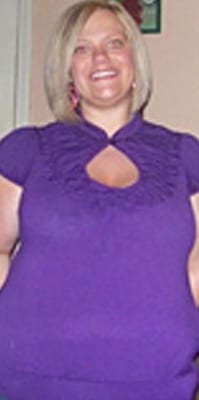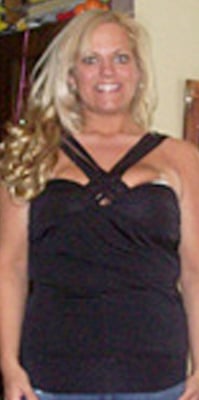 Losing Weight as a Mom of 2
Growing up, I was an average-sized child both in height and weight. I had a younger sister who was taller and thinner, so I always felt like the "fat one".
When I went to college in the fall of 2002, instead of gaining the freshman 15, I began to really slim and tone up from all the running between classes. I worked really hard to maintain my weight until I got pregnant and had my first child in August 2005.
When I had Ethan, I came out of the hospital weighing 200 lbs. I had a decent metabolism at that point and with a strict diet and lots of cardio, my weight was down to about 145-150 within 7 months.
I maintained that weight till I got pregnant with my daughter. When I had Kaylee in July of 2008, I was 189 when I came out of the hospital.
With the stress of having a demanding toddler and a newborn, I kind of let my healthy eating habits and exercising fall by the wayside as a lot of new mothers do. When I went in for my six-week checkup, I was up to 195. My weight was going in the wrong direction and I refused to let my doctor move that peg on the scale up to 200 lbs.
I called my family doctor that day to make an appointment to discuss weight loss options. I had a friend who had taken phentermine with great success so, on September 26th, I went in and asked my doctor for phentermine.
At that point I began a low-calorie diet. I wrote down everything I put in my mouth from my meals to a cough drop. I knew that not being conscious of what I was eating was how I had gotten so overweight.
I began this journey doing a lot of cardio and Pilates. As I got within 10-15 lbs of my goal, I added in some weight training. On March 1, 2009 I weighed in below my goal of 135 lbs at 132 lbs.
In a little more than five months I lost 63 lbs. I'm still working on toning up my abs but after having two gorgeous children (one nine short months ago) c-section no less, I feel (and look) pretty amazing.
Check out similar success stories: