Brent's Inspiring Journey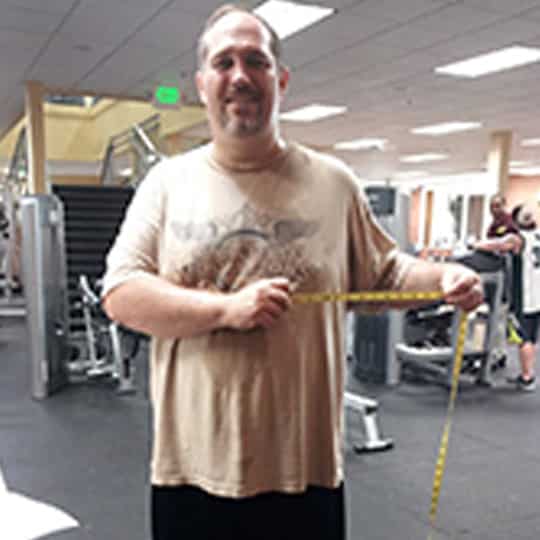 Lost 90 pounds
Age: 42
Start Weight: 367 pounds
Current Weight: 277 pounds
Treatment Duration: 4 – 6 months
"Don't get discouraged… It's normal to have good days and bad days."
I decided to make a change because I just weighed too much. I didn't want to be Biggest Loser fat.
I would say my main challenge was staying motivated as I got smaller and the pounds started coming off more slowly. But I kept going because I love all the energy I have, plus not waking up with an achy back.
My advice? Just keep at it. Don't get discouraged. If you fall off the wagon, so to speak, don't beat yourself up, just start doing what you know is right.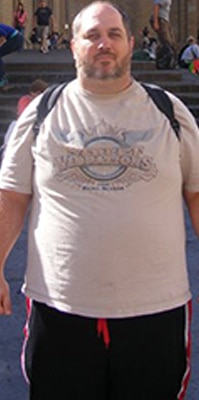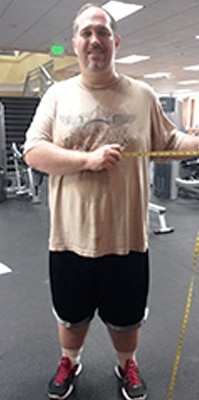 Losing Almost 100 Lbs in My 40s
I've always been overweight. The only time I was not overweight I was when I was 19-21 and I lived in Europe. I walked everywhere I had to go and I was on the move all day long. Plus I was poor, so I was eating a lot of beans and rice and lean meat.
As soon as I came back from Europe I fell back into my inactive lifestyle and picked up a problem with binge eating. I'd eat entire pizzas until my stomach hurt. I'd hide evidence of that.
As I got older my doctor started pestering me about my weight and insisting on doing blood work once a year. I was still gaining weight, but my blood sugar and cholesterol levels were actually very good. But I did develop sleep apnea.
Finally at my last appointment to discuss my blood work (which was 6 months after he initially asked me to get it) I weighed 367 and thought to myself, "Oh man, I'm on my way to 400 lbs and I just can't do that. I refuse to do that."
I immediately asked the doctor what I could do with the Health Savings Money I had to help me lose weight and he prescribed me phentermine, after a long discussion of the potential side effects, etc.
Since I started, I have kept a diary of my food on a couple of fitness tracking websites and I have started an exercise routine, in addition to working out with a trainer once a week.
Check out similar success stories: