Why You NEED To Take a Break from Phentermine
Phentermine is the most widely prescribed and frequently encountered weight loss medication on the market, now accounting for more than 50% of prescriptions.  While phentermine is very useful and effective in assisting weight loss, it is important to remember that it is recommended for short term use only. This is because it puts pressure on the heart and can increase blood pressure, plus it can be addictive and becomes less effective over time as your body becomes accustomed to its effects. Here we explain more about why phentermine is only prescribed for limited periods of time and the importance of taking a break from phentermine.
Recommended Phentermine Prescription
Phentermine has been available on prescription for the short term management of obesity since it first received FDA approval in 1959. It is recommended that phentermine only be prescribed short-term, typically interpreted as up to 12 weeks. In order to monitor patients, doctors will insist on monthly consultations, or sometimes even fortnightly or weekly appointments, to check that the patient is losing weight at a healthy rate and is not experiencing side effects or additional problems as a result of taking phentermine.  In most cases, if the patient continues to meet the doctor's criteria and follows the guidelines they have been given then they will then be provided with a further prescription. This is often up to a maximum of three months, as is the case in many states across the US, although this time period can vary depending on the specific laws of the state and of the practices of doctors within that state. Following the 12-week prescription, patients are often instructed to take a 4-week break and may then be prescribed phentermine for a further 12-week period if it is deemed necessary.
How Phentermine Effects the Body
Phentermine is only available on prescription due to being classified as a controlled substance, recognized as having a structure similar to amphetamine. Like amphetamine, phentermine acts on the central nervous system to stimulate the neuron bundles in our brain, including dopamine, epinephrine (adrenalin) and norepinephrine (noradrenalin). This causes phentermine to increase alertness and energy levels, reduce hunger and minimize cravings.
For many patients taking phentermine, the initial effects can be quite aggressive, including feeling 'wired' and unable to sleep, with little to no appetite and a variety of side effects. Over time these side effects reduce, as do the effects of appetite suppression and energy boosting. This is because the sustained used of many drugs causes adaptation within the body that tend to lessen the drug's original effects over time, known as drug tolerance. Many phentermine users experience a reduction in effectiveness of the medication over time, which indicates that tolerance is occurring within the body. As a stimulant, phentermine also causes the heart to work faster as a means to enable the body to work more efficiently. Over time this can put stress on the heart, which can in turn result in symptoms such as chest pains and an increase in blood pressure, amongst other heart-related side effects.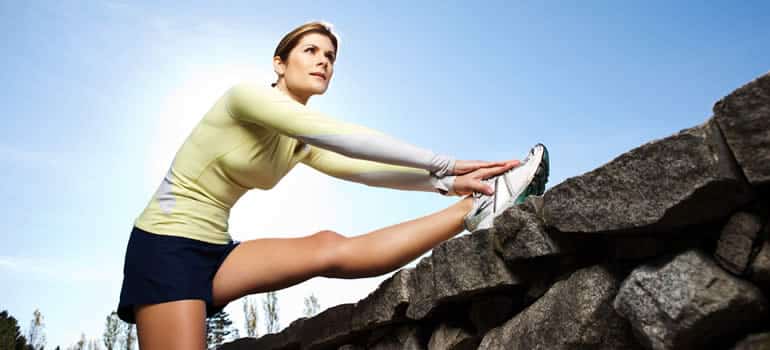 The Importance of Taking a Break
Due to the addicting nature and side effects that phentermine can produce, it is important that phentermine is used for a limited period, ideally until the patient has established a healthy routine which includes a balanced diet and regular exercise. Phentermine is a weight loss aid and therefore will work only in conjunction with a healthy diet and exercise if long-term weight loss is desired. When prescribing phentermine your doctor should also stress the importance of taking this opportunity to use phentermine as a tool to restructure your life into a healthy way of living. This doesn't mean a fad diet or working-out 3 hours a day, this means changing bad habits for good ones, aiming to eat fresh and clean food, and incorporating more activity into your day in a way that is manageable and sustainable in the long term.
It is important to stress that phentermine is used as an aid for weight loss in obese patients and that relying solely on this medication to make you lose weight will only result in long-term disappointment. Phentermine is prescribed to suppress your appetite on a short-term basis, with three months of continuous use being the maximum advised. It is the patient's responsibility to use this pill as a tool to help control appetite while following a sensible diet and exercise program. If phentermine is taken without any effort to change the lifestyle in other ways, then it is to be expected that weight gain will occur once the phentermine prescription finishes.
To avoid this, while still taking phentermine, you should build yourself up towards the inevitable end of your prescription by using phentermine as a tool to help you achieve a maintainable healthy lifestyle. As well as eating healthily and exercising, it is important to establish a good sleeping routine and to take time to relax and look after your own well-being and emotional needs in order to create a balanced routine whereby weight loss can be continued or maintained without phentermine. A great way to continue this balanced routine is to use a weight loss supplement such as Phen Caps to manage the end of your phentermine prescription. Like phentermine, Phen Caps suppresses appetite, reduces cravings, and increases energy, meaning that the withdrawal symptoms of fatigue, low mood and weight gain are all less likely. Furthermore, you will benefit from further assistance with weight loss management, therefore extending the likelihood of successfully reaching your weight loss goals following the end of your phentermine prescription.
It is important for patients to take a break from phentermine in order to avoid withdrawal symptoms as much as possible, as well as to ensure that the body is not put under undue pressure while taking phentermine for extended periods. Furthermore, phentermine is intended to be a short-term aid to help obesity, which, if used correctly, should ensure long term weight loss through the incorporation of healthy lifestyle habits. During the phentermine break, doctors are also able to monitor whether patients are able to continue or sustain weight loss without phentermine, which is key for long term success following the end of their phentermine prescription.
Are you on your phentermine break, do you have to take a break soon, or have you taken a break from phentermine recently? If so we'd love to hear from you if you have any feedback or questions, so please comment below!