That special spooky day has almost arrived! Have you behaved and kept away from the candy so far, or practiced the virtuous skill of moderation?
To avoid the temptation, our friends over at Phen Caps have created The Evil Witches Guide To Weight Loss (Infographic) – A little haunting treat to get us through the creepy evening that may usually be spent in a sugar coma.
As an added bonus, they are offering a 20% discount on their 3-bottle weight loss pack – Perfect for the coming cold months!
Happy Haunting!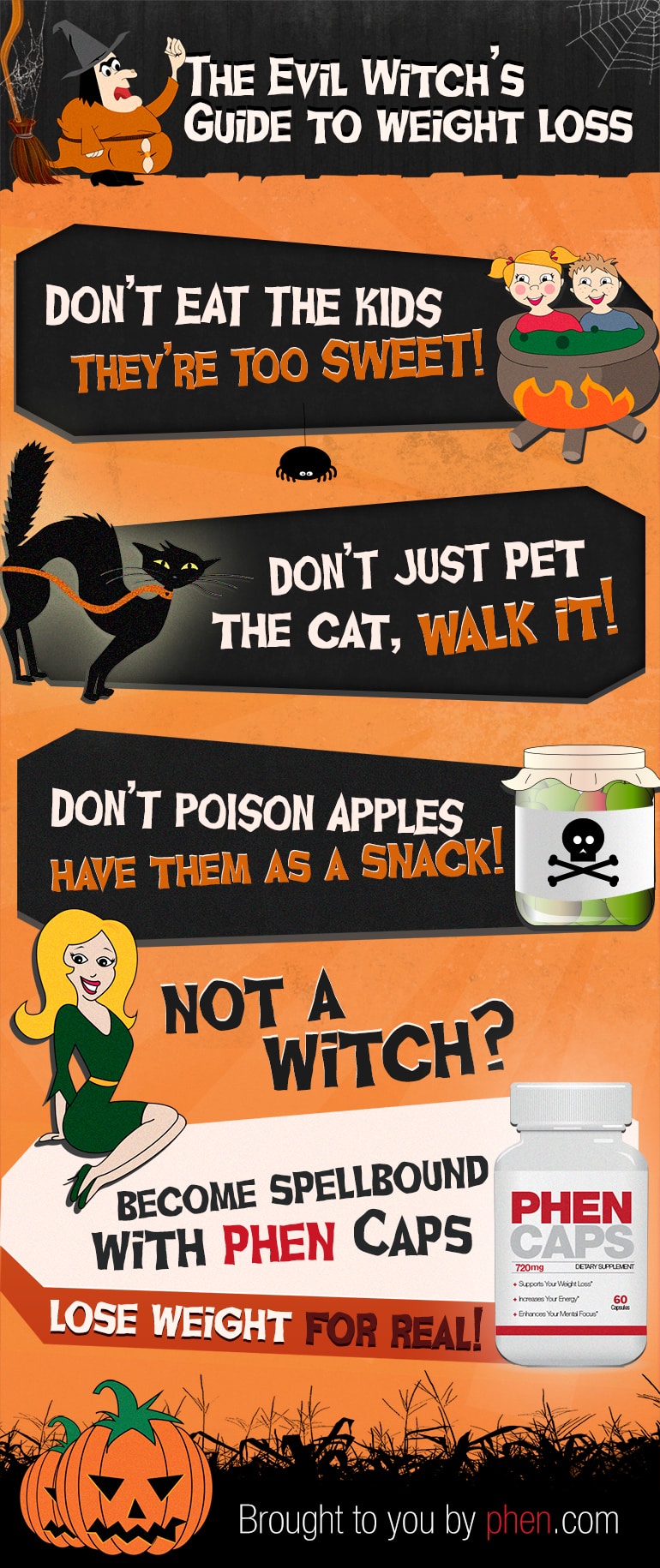 Copy the code below to embed this infographic
<a href="http://bit.ly/HnS6M3"><img src="https://www.phen.com/media/wysiwyg/blog/halloween-infographics-phen-middle.jpg" width="770" height="1830" alt="the Witch's Guide To Weight Loss by Phen.com" title="the Witch's Guide To Weight Loss by Phen.com"/><br/></a><a href="http://bit.ly/HrdLlN">More on Phen.com</a>