5 Tips to Survive Thanksgiving
With Thanksgiving right around the corner, some of you may be wondering how you will ever make it through this holiday full of tempting treats set on luring you away from your healthy eating regime.
However, with a bit of forward planning, you can make sure that you still enjoy the holidays without a complete diet derailment. Here's 5 simple tips to make sure this Thanksgiving is your healthiest yet!
Get Active In The Morning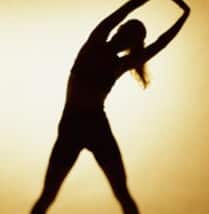 The very first thing that you should do to prepare yourself for the Thanksgiving meal, is to try and be as active throughout the first half of the day as possible.
By getting up and doing some exercise you'll not only up your daily calorie burn so you can consume more calories, but you're also going to help to suppress the appetite naturally so you'll eat less at dinner. For most people, getting in some regular physical activity is one of the best ways to put them in a healthier frame of mind so that they have more control over their dietary choices.
 

Prepare Plenty Of Vegetable-Based Dishes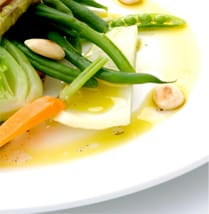 Second, the next thing you must do to survive Thanksgiving, is to be sure you're preparing plenty of vegetable based dishes if you're doing the cooking. Salads, raw veggies with low-fat dip, or steamed vegetables with a lower calorie dressing and spices all make for great selections that will help reduce your overall calorie intake while filling up your plate. If you're eating at someone else's house then coming prepared with some healthier dishes of your own will mean you know that at least some dishes will be better for you, and we're sure your host won't mind if there's extra food for everyone!
Then, when selecting your food, if you fill three quarters of your plate up with low-cal vegetables, this leaves very little room left over for those higher calorie items.
Serve Seafood As An Appetizer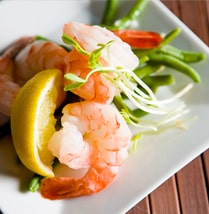 Third, when it comes to selecting an appetizer for your meal, instead of offering up the typical high calorie fare, try cold shrimp with cocktail sauce instead.
Most people will welcome this as an appetizer and it contains far fewer calories than your traditional selection. Or, if seafood isn't your thing, keep it light and fresh with a tray of lower-sodium deli meat, fresh fruit, and vegetables.
 Opt For

 Healthier Desserts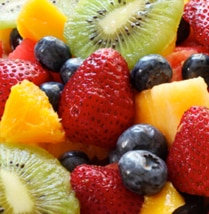 Dessert is something that will always tempt you away from your best intentions, and if you're not careful, you could wind up taking in 600 or more calories with your slice of pie or cake. Instead, think healthy.
Go with fresh fruit with some sugar-free Jell-O and cool whip or bake up some lower fat banana bread. While these will still contain calories, it won't be nearly as damaging to your plan as pumpkin or apple pie would be.
Only Indulge In "Special Treats"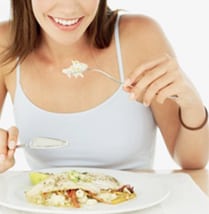 Finally, be sure that you're only eating the special treats that come this time of the year. It makes no sense to take in extra calories eating foods that you can get all year round, so really savor the special holiday dishes on offer if you do decide to indulge. This way, you will end up eating fewer calories overall and really enjoy the seasonal foods that you decide to try.
So, there you have some simple and easy tricks for keeping your weight under control during Thanksgiving. If you can keep your focus on the end goal, you should have no problem enjoying this holiday.
What is YOUR secret to not putting on weight on Thanksgiving? Tell us here!