5 Phentermine Weight Loss Lessons
It's all very well for us here at phentermine.com to offer you tips about how to succeed on phentermine, but the best source of advice has to be those who have been there and done that, namely the people who have contributed to our phentermine.com Success Stories. We've gathered some of the best advice they offer to compile five phentermine weight loss lessons so that you can achieve your own success story too!
Phentermine Weight Loss Lesson 1: Do It For You
All of our success stories started with a different motivation, be it wanting to get healthy for their family, or because they saw a photograph which made them realize just how much weight they had gained. However, no matter what your reasons for wanting to start, you have to lose weight for you – and we don't mean the person you see in the mirror or even the person who those close to you know and love, we mean the 'you' inside. This is what makes you the person you are, and that person deserves to be healthy and enjoy life to the full.  Kristy, who lost over 40lbs on phentermine says, "Always remember that you deserve to feel good and feel like you could walk for days without being tired. You deserve to be healthy and no food is worth that." By making the right choices you are choosing right for your health, your body, your wellbeing – for you. Although your loved ones will support you, and you may find motivation in wanting to prove your doubters wrong, at the end of the day it's you who will benefit from your weight loss and you who will lose out if you don't take the opportunity to do so. As Victoria, who successfully lost an amazing 77lbs on phentermine, says, "You are the only one that can do this for you." However, Neva, who successfully lost 47lbs with phentermine, urges that you asses where your desire to lose weight is coming from before you start; "It works only if you are ready; you can say it in your mind but if your heart is not ready, it will not work." So, do it for you and do it from the heart.
Phentermine Weight Loss Lesson 2: Know Phentermine's Limits
You're ready for weight loss and your doctor thinks that phentermine is right for you, but it's important to recognize that phentermine isn't a miracle pill and that it's you who will be doing all the hard work. Sarah lost over 30lbs in two months on phentermine, but urges, "You need to try – it's not going to come off on its own. Phentermine is not a magic pill, it just helps you learn how to eat better, but if you don't try you won't lose weight." Kim, who lost 59lbs on phentermine, echoes this point; "It is hard work. Phentermine is not a magic pill….YOU have to do the work, the pill is just a tool to help you reach your goal." But don't worry, it's not all bad news – making the right choices with the help of phentermine will inspire you to genuinely want to continue making these healthy choices, as Alyssia explains; "I finally realized that I am much happier trying to stay with my lifestyle than sitting on the couch eating." Shawna, who dropped over 40lbs with phentermine said the same; "Once you've started noticing a difference, you'll be more willing to eat right and you'll be so proud of the loss that you will even WANT to get out and exercise!" And that same positive attitude and motivation to live a healthier way of life can continue to inspire you even after your phentermine prescription has finished, as Jenn says, "I have since stopped taking Phentermine and continued counting calories and working out several times a week, and in the last month I have still lost weight!" So, be prepared to work hard, but remember that it will be worth it in the end, and as Kim points out, "As they say, nothing worth having comes easy."
Phentermine Weight Loss Lesson 3: Take It Slow
When it comes to getting started, many of the success story contributors have one main piece of advice, best summed up by Kerri, who lost 33lbs In her first 3 months on phentermine; "Stay true to your diet and yourself but don't cut out everything at once – it will make you go crazy and failure follows." So, before you sign up to any extreme diets to try and lose weight as quickly as possible, take a step back and think for a minute – does something done fast usually last? While phentermine makes it easier to resist the unhealthy foods you used to eat, it's well documented that too much sacrifice leads to resentment and heightened cravings for the things we're denying ourselves, leading to slip ups, binges or just giving up altogether. The best way to stop this cycle is to forget any ideas of 'dieting' and instead make small and permanent changes that you're confident you can live with for good. Many of our success story contributors make this point, including Joanne, who says, "Stay positive and don't think of it as a diet. Think of it as you being in training for a new and healthier you!" Kim explains, "For me, and many others, this is not a "diet", it's a complete lifestyle change. You have to learn a new way of eating", and Danielle urges, "Stop dieting! Make over your life." Of course, you have to really make an effort to lose weight, but any diet or weight loss program that you find miserable will only backfire, leading to yo-yo weight loss and a seriously slowed-down metabolism. So, take it slow but make it count, and as Kim says, "You won't believe how wonderful you will feel. It's truly been an amazing experience."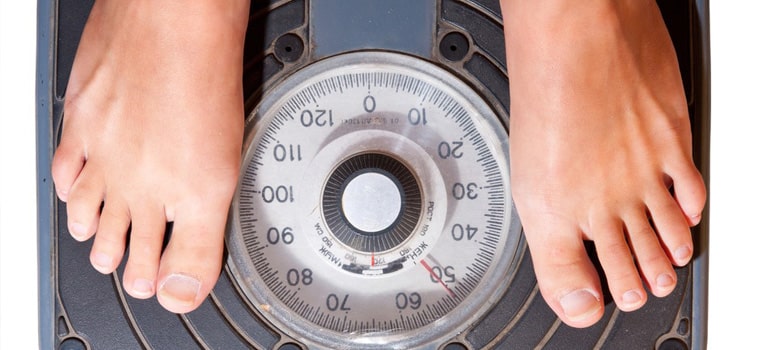 Phentermine Weight Loss Lesson 4: Be Patient
Weight loss is hard, and even when you're doing everything right it can still seem like you're going nowhere. For this reason you need to be less scale-focused when losing weight with phentermine, as Ireen urges; "Be patient, phentermine works differently for everyone. Do not obsess over weighing yourself every day, because on days where you don't lose anything, it will bother you mentally. I went from weighing in daily, to weekly, to every other week or when I felt like my jeans fit differently." Learning to count all your victories is an important part of this, so be sure to celebrate when you make a healthy choice you wouldn't have made a couple of months ago, when your clothes fit better, when you run further or faster, or when you realize that you just feel better. Of course, by all means celebrate those scale drops, but don't make it the be-all-and-end-all of your weight loss journey, and see every pound loss as a step in the right direction. Mary, who lost 77lbs with phentermine, says, "Just hang in there, it is possible. It doesn't happen overnight, but if you put the effort in, it will happen one pound at a time", and Alyssia advises, "No matter what your loss is, whether it's 1, 2,or 3 lbs, it's a loss. Don't get upset over small losses because it's better than the scale going up, but don't always concentrate on the scale, make sure to measure your inches as well." Slow progress doesn't mean no progress, so it's important to remember that it's just "a delay in results", as Alexandra puts it. In addition, losing weight slowly isn't actually a bad thing, as scientific research into weight loss consistently shows that slow and steady progress is often more successful in the long term, and, long term is where your real focus should be, as Alyssia explains, "I don't care how long my journey may take because I know, like all things in life, I will be rewarded eventually."
Phentermine Weight Loss Lesson 5: Don't Ever Give Up, Ever
Giving up on your weight loss journey means giving up on this chance to lead a healthy life, and possibly on your future too. If you're struggling then by all means change your diet, if you're bored of running then switch to swimming – changing the way you lose weight is one thing, but giving up altogether is never the right choice. As Mandy, who lost 50lbs with phentermine, explains; "I look back now and think "What if I had quit?" I wouldn't be this happy and I would still have the weight on me." Even if you do have a bad day, there are all the days after that to put it right – make that one bad choice appear insignificant when compared to all the good choices you've made before and since. As Robert says, "Don't ever let one step back determine your steps forward." If you're not getting the results you wanted, continuing on your weight loss journey will be a struggle but a positive attitude will always triumph. As Kevin, who lost 126lbs with phentermine, says, "Don't ever say you can't do it! If you have that attitude you'll always be 100% right. Don't ever give up and never stop striving for your own personal goals!" It won't be easy, and it might even be the hardest thing you've ever done, but, as Kim says, "Stick with it, even when you feel like giving up…..don't. You won't regret it. Like I said before, it is hard work, but it is soooooo worth it."
Are you feeling inspired by these phentermine weight loss lessons? Please let us know what you think by commenting below!