31 Ways to Stay Active on Halloween
Halloween is known for the candy, pumpkins and trick-or-treating, but it's also full of opportunities to spend some time outdoors and get your steps in! This year, don't let the kids have all the fun – make sure you find some time to run around a little bit too. Here's 31 fun ways to stay active this Halloween!
1. Go trick or treating on foot
The first, and most obvious, way to stay moving on Halloween is to go trick-or-treating on foot! It's increasingly common for parents to take their kids out in a car and drive between houses. Resist the urge to jump in that heated car and instead lace-up your sneakers and door-to-door on foot.
2. Design a Halloween-themed circuit
Not planning to partake in any trick or treating this year? No worries – here's an indoor workout for you. Choose your favorite Halloween word, and then assign an exercise to each letter. For example:
S – squats (or skipping)
P – plank (or push-ups)
O – overhead press with dumbbells
O – outer leg lifts
K – kettlebell swings
Y – yoga: pick your favorite move!
Do 30 repetitions of each move, or hold for 30 seconds. Repeat the whole set 2-4 times for a quick, at-home workout!
3. Participate in your kids' Halloween parade
If you have young children, they may be participating in a Halloween parade at school or daycare. If the teachers are asking for volunteer chaperones, offer to walk with the kids! You may not be walking quickly, but you'll definitely get your steps in if the group does a few laps around the block.
4. Do a zombie run or monster dash
Looking for a more intense, adult-centered workout? Find an annual zombie run or monster dash in your area! Lots of groups organize Halloween-themed 5Ks for fitness enthusiasts that love the added thrill of running from zombies or monsters. A quick Google search should reveal when and where these types of events are happening in your area. Or, if your town doesn't have these types of races, download an app for your phone that narrates the virtual zombie chase for you!
5. Go to a corn maze
One of my favorite fall activities is getting lost in the local corn maze with friends. If you're fortunate enough to live in an area that opens a seasonal corn maze, go check it out! Depending on the size of the maze, you may be walking for 20 minutes or 2 hours. Either way, it's more fun if you're walking with a goal (and a buddy)!
6. Pick (and carry) a pumpkin
Whether it's to make jack-o-lanterns or pumpkin pie, this season is full of fun and festive uses for pumpkins. This year, volunteer to go pick the pumpkin. No matter if it's a pumpkin patch or your local supermarket, choosing a pumpkin and carrying it around is sure to get your heart pumping. The bigger the better!
7. Dumbbells for doorbells
Back to trick-or-treating. If you're planning to handle candy distribution duty this Halloween, this is the workout for you! All night, whenever someone rings the doorbell, go give them candy and then close the door and do 10 bicep curls with dumbbells. Or 10 squats or 10 lunges… You get the idea. Each time you open and close the door do 10 repetitions of your favorite at-home exercise! Better yet, pick two or three of your favorite moves and mix it up to tone your whole body this Halloween.
8. Go for a run in costume
Even if your area hasn't organized a Halloween race, it can be a fun celebration to simply go for your everyday walk or run in costume. If you work out with a buddy or group, suggest that everyone come in costume on Halloween morning.
9. Harvest apples
If you're not that into the whole Halloween festivities, but still want to do something fun this fall, check out the nearest apple orchard! Especially in the northern states, apple orchards are all over and many will let you go pick apples. This is a great way to enjoy some peaceful strolling, while also collecting some fresh, healthy snacks for the weeks ahead.
10. Tour the neighborhood decorations
Want to get your workout in before all of the little kids hit the streets to trick-or-treat? Take a tour of the neighborhood decorations! This is a common activity around Christmas, but it's a great excuse to get out and exploring in October too. If your area isn't too into the whole decoration thing, grab your bicycle and head out to the surrounding area. You're sure to find some cool decorations somewhere nearby!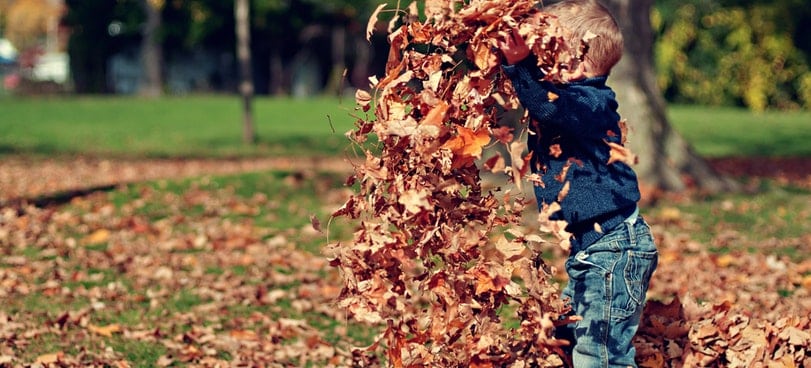 11. Rake (and jump in) autumn leaves
Another classic for children and adults alike is playing in the leaves! Did you know that raking and bagging leaves burns 300-400 calories per hour for the average person? Get some yard work in and take advantage of the calorie-torching nature of this chore. To make it a family activity, and draw out the workout, let your kids jump in the piles after you've raked your leaves.
12. Workout trick-or-treat (popsicle sticks in a bucket)
Replace the candy with popsicle sticks this year and make an adult trick-or-treat game out of it. Get 20(ish) popsicle sticks and write a different exercise (including number of reps or duration) on each one. You may want to include things like 50 jumping jacks, 30 crunches, 20 seconds of plank, etc. When you're done, throw them all in a bowl and "trick or treat" for moves. Aim for 20 minutes of continuous exercise to make this Halloween game into a fun workout.
13. Make a scary movie workout
Are scary movies a hallmark of your Halloween celebration? If so, this is the workout for you! Pick 4 or 5 things that happen a lot in scary movies like someone screaming or a character dying. Each time one of those things happens, have an exercise ready. For example: every time someone screams you are going to do 20 crunches.
14. Enjoy a peaceful hike
Just looking to get away from it all? Skip the whole Halloween celebration and enjoy a hike this weekend. It's a beautiful time of year in most parts of the country, so take a couple hours to get outside and enjoy it!
15. Make chores into a workout
We talked about raking leaves (#11), but lots of other chores can also become mini-workouts throughout the day. Work your abs while loading and folding laundry, do squats while you brush your teeth or lunge while you vacuum. If your Halloween schedule is already looking crazy and you know there won't be time to squeeze in a workout, try one of these ways to make everyday activities into exercise instead.
16. Do the Monster Mash
Love dancing with your kiddos? Do the Monster Mash! This song is already a Halloween classic, so you can expect to hear it at some point this holiday season. If your family loves to boogie, make it a group activity to choreograph a routine and perform it this Halloween!
17. Halloween yoga
Black cats are practically a mascot of Halloween. Channel your inner black cat and spend some time relaxing through cat pose (and other moves) in yoga this week. Whether it's an organized class or private practice, yoga is a great way to relax and unwind this Halloween season.
18. Wake up like a vampire
Remember the scenes of vampires rising out of their coffins? When you rise out of bed on Halloween morning, make like a vampire to do a few sit-ups. No more morning pallor for you!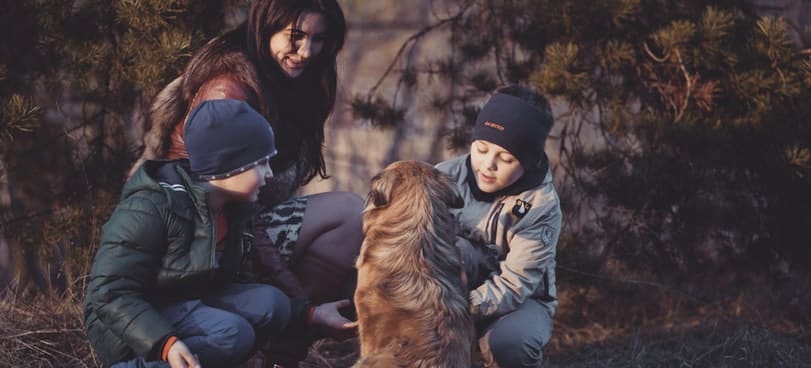 19. Dress up your dogs and run around the dog park
Maybe you're not so keen on the idea of running around in a costume (#8), but don't let that stop you from getting your workout in. Dress up your furry companion instead and take a jog to the dog park. Your dog will be over the moon about some time to play outdoors, and you'll be able to get a workout in by chasing him around!
20. Design a scavenger hunt for the kids, and then walk with them
Scavenger hunts aren't as popular as they once were, but they're still a great way to get kids out and about. This activity would go great with #10 – touring decorations. Make a list of items like a smiling jack-o-lantern, a scary jack-o-lantern, a fake witch, etc. Then, set out around the neighborhood and have a competition to see who can find all of the items fastest. Make sure to go out to hunt with your kids so that you get your steps in too!
21. Dance the night away at a party with friends
If the Monster Mash (#16) isn't your thing – or you're going to a more adult party – celebrate by dancing the night away. Dancing is a great workout, and also an ideal strategy to avoid alcohol and snacks with lots of empty calories at parties.
22. Check for monsters under every bed
Scared of monsters under the bed? Or want to pretend you're worried about it for a day? Use burpees to get down on the monsters' level and check for hidden creatures under every piece of furniture in the house.
23. Offer to host a party, and then clean & cook for it
Although it's often overlooked, cleaning and cooking for a party is a lot of work. If you're in the entertaining mood, volunteer to host the Halloween celebrations for adults. Cleaning house and preparing healthy Halloween food for the party is sure to keep you moving all day.
24. Carry everything like a zombie for half an hour
You know how zombies walk around with their arms extended in front of their shoulders? Have you ever tried to hold your arms like that? Or tried to carry something like that? Challenge yourself to carry everything like a zombie for half an hour. I guarantee your shoulders will be feeling the burn by the end of that time.
25. Do bicep curls with the candy bowl/grocery bags
Planning a last-minute grocery run to stock the candy bowl? Buy a few bags of candy and then do bicep curls with the grocery bags or candy bowl. Little movements add up to tone your arms over time!
26. Build a haunted house
If you're feeling super ambitious this Halloween, try building your own haunted house. Running around to gather and assemble all of the scare stations is sure to keep your heart pounding – even before anyone jumps out to scare you!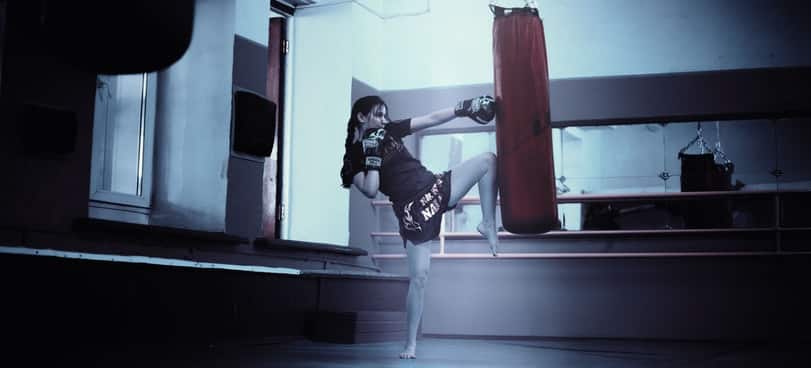 27. Practice to knockout any stray mummies
Have you been eyeing kickboxing or boxing classes curiously for months? Now is the perfect time to try one out! You'll get in an awesome cardio and muscle-building workout, plus learn how to knockout any stray mummies on Halloween. If classes aren't your thing, check out an at-home workout video on kickboxing.
28. Enjoy a fall bike ride
Nothing beats a relaxing bike ride with autumn air blowing through your hair. If you're looking for a moment to unwind and hoping to squeeze in some cardio, consider a short bike ride.
29. Hold a plank
Not a pirate's plank. Instead of walking the plank with your pirate buddies, try to beat your personal best for holding the plank position. Planking is an unbeatable ab workout, but it's hard work! Whether it's 15 seconds or 2 minutes, you'll feel the burn with this one.
30. Jump the witch's broomstick
Jumping laterally over a pole is a classic CrossFit exercise. Modify that pole into a witch's broomstick and you've got a great Halloween workout! Lay a broom across two short buckets (about 6 inches tall) to form a low barrier. Then, jump sideways back and forth across the broom for 30 seconds straight. Repeat 2-4 times for a quick, intense workout (or warm-up).
31. Practice meditation
Sometimes all you need is a moment to escape from reality and relax. If that's the case, take 5-10 minutes to practice meditation this Halloween. Unwinding has lots of health benefits, and it's important to take some time to de-stress during your phentermine journey.
How are you staying active this Halloween? Share with us in the comments section below!